I told you all last summer that my dog, Oscar, had been diagnosed with bone cancer. The vet said it was an aggressive cancer and Oscar maybe had two months. It turned out he had about twice that much time, but not nearly as much time as I wished for him and for me. He passed over the Rainbow Bridge on Thursday afternoon. I don't know exactly what happened. I had checked on him a couple of hours earlier, but when I went back to check on him again, he was gone. Still warm, but no longer with me. It looked like his passing was eas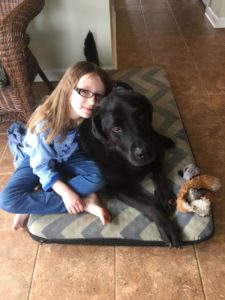 y. Earlier that day, my granddaughter had come to visit and Oscar had wagged his tail and been happy to have her pet him. He loved the grandkids and they loved him.
But he had stopped eating on Wednesday and I knew then he was nearing the end. I told him Thursday morning he could go on if he wanted to and I had already decided I'd have to call the vet to let him go next week. Oscar saved me having to do that, but I was still very sad. Tears fell. I had hoped to have Oscar around for a few more years. He was one of those very special dogs that just seemed to know what I was thinking and feeling.
I wrote a blog in June, My Dog Oscar, sharing about how we got Oscar and then about some of his quirks last year, Odd Dog Oscar. While he may have had some unusual ways for a dog, he was a great writing companion for me, spending a lot of time sleeping on his bed beside my desk while I tried to come up with new stories. He never wanted to roll in anything yucky here at the farm as if he knew that might keep him at arm's length from those he wanted to be near. No other dog I've ever had was that sensible. He never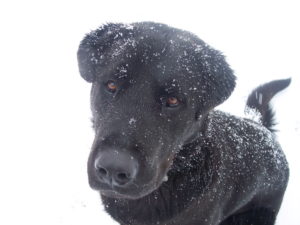 got skunked. Another wonderful thing for an inside dog. He liked the snow. He didn't like the heat. So he enjoyed the air-conditioning in the summer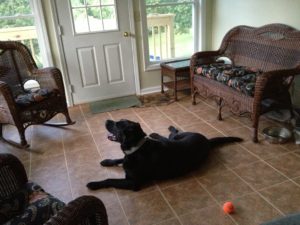 time.
A carpenter building a room on the back of our house accidentally ran over him and broke his back leg. So while I had planned the room as extra space to set up a table when all the family was home for holiday meals, the room instead became Oscar's room while he healed from the surgery to repair his leg. He liked being in the room. I liked him there.
They say all good things come to an end. My time with Oscar ended a while before I wanted it to. I was hoping he would make it to ten or eleven years old at least. Instead bone cancer intruded and stole him away too early. But we had eight very good years. He
was definitely part of the family. I do wish I'd gotten a picture of us when he would sit right in front of me and lean on my legs while I stood out in the yard talking to someone. I will remember him leaning against me, enjoying me rubbing his head. I will remember him. He was my dog.
He was part of my Facebook family too with quite the fan following from those who enjoyed hearing about him and seeing the pictures I posted as we discovered all sorts of interesting things on our treks around the farm. They loved hearing about our Sunday morning walks together. I'll still be taking walks, but I will miss Oscar being with me. Eventually, I'll get another dog. Not to replace Oscar. No way can I ever do that. No, it will just be a new dog with perhaps its own odd quirks and love of walking in the fields. Oscar will always go with me too – riding along tight forever in my heart.
Goodbye, Oscar. You were a very, very good dog.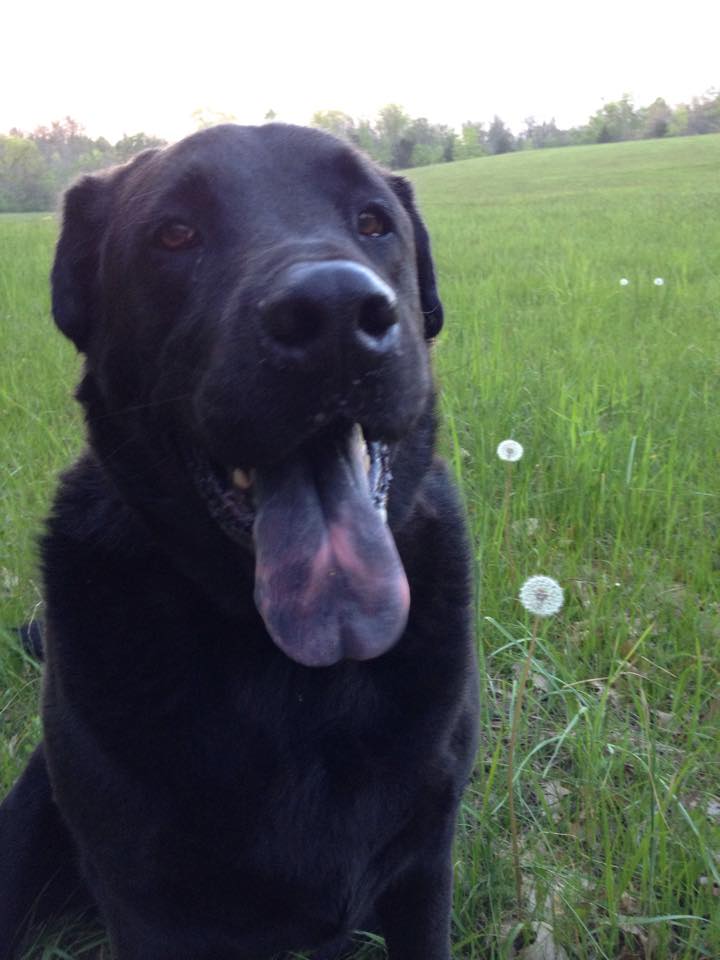 Save
Save