Here's a bonus blog post this week as Rose McCauley and I share posts. Hers here on my blog and mine over on her blog. Plus, we're both doing a giveaway. Rose has offered a print copy to a lucky reader who leaves a comment answering her question below. (USA only) Or she'll send you a e-copy if you prefer that. Check out my post and leave a comment on her site to win a copy of These Healing Hills or if you prefer, your choice of one of my other books.
I met Rose years ago when she came to one of my book events. She's a fellow Kentucky writer who is always ready to help out other writers or really anyone she meets. She has a sweet spirit and I think you'll like getting to know more about how her new book came about. Welcome, Rose. So glad you stopped by to share with us.
How God answered a long-time dream to write a book with Kim Vogel Sawyer
Kim Sawyer and I met at the first ACFW Conference in 2002. It was then named American Christian Romance Writers, and neither of us had been traditionally published yet.  We formed a close bond, and kept in touch and prayed for each other's writing and cheered each other on with each success!
We both were teaching when we met, and both had three children.  We usually just saw each other once a year at the conference, but still kept in touch throughout the year. Kim and I also had sent in several proposals for novella collections that were never published, but we still had that dream in mind. I had invited Kim to come to stay with us if she ever did some book signings in KY, and finally it worked out for Kim and her husband to come to stay six nights with us  a few years ago.
Our husbands hit it off like we knew they would, and we had great times together and at her book signings in the area. One day they mentioned how Kim went on the K-Love cruise almost every year, and they wondered if we would want to join them sometime in the future. My husband Chester loves to listen to K-Love, and I love cruises, so we told them we would love to do that in the future.
A couple years later they called with sad news about some friends of theirs who had planned to go, but had to cancel for medical reasons. Would we like to take their place? Of course, we said, yes, so in January, 2016, we met Kim and Don in Florida for mine and Chester's first cruise on K-Love.
There are lots of music concerts on the K-Love cruises, and one night while waiting outside and listening to the music, Kim and I jotted down some notes of possible story ideas. Kim's story is set on the Sea Turtle Farm we toured on Grand Cayman, and mine is set on Jamaica where Chester and I went on a one day mission trip while on the cruise.
So, that is how God worked out for our dream to be published together in a book to come true. Kim and the rest of Wings of Hope Publishing decided to make it a five-book novella collection, and below are the synopses for all the stories. There are two historicals and three contemporaries, so you are sure to find a romantic location you will enjoy in one or all of the stories.
I am happy to give away a print (US only) or e-copy of this book to someone who leaves a comment about a dream God brought true in their lives, or one they are still asking Him to fulfill. Happy reading!
Destination: Romance
"Bare Feet and Warm Sand" by Kim Vogel Sawyer—Marine biologist Tamiera is determined to protect endangered sea turtles against man's intrusion. When Joe arrives on the island of Grand Cayman with plans to build a resort near the turtles' nesting grounds, will she be able to convince him to put the needs of God's creatures above making money?
"A Shelter in a Weary Land" by Julane Hiebert—A cave in the Missouri hillside was to be a shelter from pillaging Union soldiers for Charlotte and her unborn babe. But will she be safe when a wounded enemy seeks the same place of refuge?
"Better Together Than Apart" by Rose Allen McCauley—On a K-Love cruise to Jamaica, Natalie re-connects with Ken, a boy she met six years earlier on a high school summer mission trip. Attraction stirs, but opposing goals threatens their romance. Will they listen to God's leading for their best place of service?
"Sufficient Grace" by Constance Shilling Stevens—An abandoned Cherokee burial ground keeps secrets and draws a picture of deep, enduring love for Nora, but land surveyor Donovan threatens the place that holds sweet memories for Nora's grandfather. Will Donovan follow his boss's orders or follow his heart?
"Cotton Candy Sky" by Kristian Libel—When a Kansas girl falls in love with the ocean, she thinks nothing could be more exhilarating than life on a beach…except maybe falling for a traveling photographer who introduces her to more adventure than she'd ever imagined. But is their connection one that can last, or will their time together simply remain a fond memory as they go their separate ways?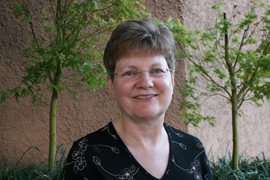 Rose Allen McCauley is very thankful that Destination: Romance is her sixth book published. A retired schoolteacher who has been happily married to her college sweetheart for over 40 years, she is also Mother to three grown children and their spouses and grandmother to five lovely, lively kids! You can reach her through these links: Website; Amazon Author Page; Facebook; Twitter; Goodreads; Instagram
As always, thanks for reading. Now you can hop over and read my post, An Imagination Circle on Rose's blog site. Leave a comment on her blog and you will be in a giveaway there for one of my books. Deadline to enter is Thursday, October 19, 2017 at midnight EST.
Save
Save
Save
Save
Save