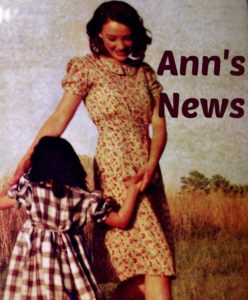 "Like a Kentucky summer, Angel Sister starts slow and easy but by the end, roars along, leaving the reader breathless and wanting more." (Lauraine Snelling, author of the Red River series and Daughters of Blessing series)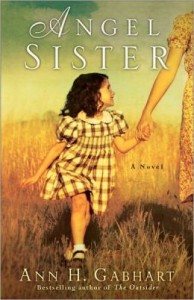 I sent out a newsletter last week about Angel Sister since that first Rosey Corner book in on special e-book sale until the end of the month. The sale won't last long, but right now you can download the book for 99 cents. That's about as good a price as you can get. You can check out the buy links and more about the book on my Angel Sister page.

If you didn't get the newsletter and think you're signed up for it, check your e-mail mailboxes. If you're not signed up, but would like to be, just check the form in the margin. However, that won't get you this newsletter, but if you let me know you'd like to read it, I'll forward one to you. It does have news of a giveaway besides the bargain price for Angel Sister. I'll post more about the giveaway on Wednesday or you can check my News and Events Page.
I've talked before about what a dollar will buy these days and it's not much. But right now it can buy all the words in this story and I'm so glad that more people might be able to read this story that has to be one of my favorites. That's because of how many of my mom's memories are threaded into the background of the story. And I love the cover too. Lorena is so perfect on it as she looked up at her "angel sister." So to let you see why I titled the book, Angel Sister, here's a bit of the scene in the book where Kate first meets Lorena.
    When Kate came around the corner of the church building, a little girl was already sitting on the steps. She looked around at Kate and said, "Are you an angel?"
     "Me? An angel? Far from it. Just ask anybody." Kate laughed as she squatted down in front of the steps.
     The little girl pulled her faded red dress down over her knees as though she wanted to hide as much of her small body as she could from Kate. Little bare feet crusted with dirt stuck out below her dress. The child pushed her dark curly hair back from her face and dropped her chin down on her knees to wait for whatever Kate was going to say next. Tear streaks ran down her cheeks, but she wasn't crying now. Kate had never seen the child before.
     "Are you lost, sweetie?" Kate asked.
     "No." The child pressed her lips together and tears filled her dark chocolate brown eyes and overflowed to slide down her cheeks. She didn't bother wiping them away as she stared up at Kate with a mixture of fear and hope. "You have to be an angel. Please."
     "Why do I have to be an angel?" Kate moved over to sit down beside the child. She started to put her arm around her, but then stopped. She didn't want to frighten the little girl.
     "Because my mommy said that if I sat here and didn't cry an angel would come take care of me and love me and bring me something to eat. I tried really hard. Just like I promised Mommy." The little girl looked down at her feet. After a few seconds she went on in a tiny, sad voice. "But I couldn't keep all the tears in. They just came out."
     "Where is your mommy?" Kate asked softly.
     "She left. With Daddy. She had to." The little girl pulled her dress down farther over her knees until the hem touched the top of her feet. She curled her toes under as if to hide them too.
     "Why did she have to?"
     "Because of the baby in her tummy. Daddy, he's gonna' find work and then they're coming back for me. But Daddy said this looked like a good place. He said it had gardens and apple trees and two churches. Most places only have one. They kept Kenton because he's sick. Nobody wants a sick boy. I told them I might be sick too, but they said the angel wouldn't care. That she'd make me feel better. They're coming back for me. Mommy promised."
     The little girl looked up at Kate as if she needed Kate to say it was true, so Kate said, "Then they will as soon as they can."
     The little girl let out a long breath and scooted closer to Kate. "Can I touch you or will my hand go right through you? You know like a ghost. I've never seen an angel before."
     "You can touch me. I'm not a real angel. Those you might not be able to touch." Kate put her arm around the child and drew her close against her. Her shoulders felt very bony under her dress. "My name's Kate. What's your name?"
     "Lorena Birdsong. Mommy told me to say my name every morning when I get up and every night when I go to bed and that wherever she is, she'll be saying it too. My name. Lorena Birdsong. Names are very important, you know. She told me never to forget that." The little girl raised up a little off the step and pulled a piece of paper out from under her leg. "She wrote it down for me so that when I start school, I'll spell it right." She ran her finger over the writing on the paper before she held it out for Kate to see. "That and the day I was born."
     "Lorena Birdsong. June 1, 1931," Kate read. "That's a very pretty name."
     "Thank you." Lorena lovingly folded the paper and held it over her heart for a moment before stuffing it under her leg again.
As always, thanks for reading. And if you know somebody who likes to e-read who might like to e-read my book, Angel Sister, I hope you will share with them about the sale. In fact, you could send them the book as a sweet gift. Lots of words for a dollar. 🙂
Save