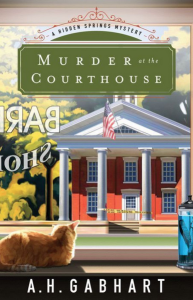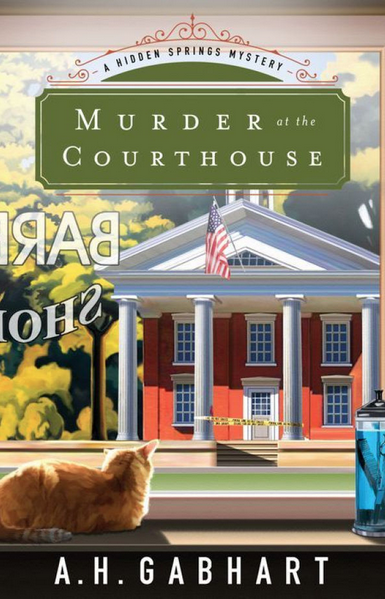 How many ways can you give away books? I'm not sure, but I must be trying to find out today! With the release date for my new Hidden Springs Mystery, Murder Is No Accident, rapidly approaching, the publishers and I are trying to get people to visit Hidden Springs. That's my little town with a good compliment of quirky small town characters where murder sometimes happens. That sounds a bit deadly, doesn't it? But there's a hero in the mix, Deputy Sheriff Michael Keane who does his best to keep the peace in Keane County. It just so happens his great, ever so great grandfather, Jasper Keane founded the town of Hidden Springs many years ago. Nothing like having deep roots in a little town where everybody knows everybody.
We've got some good giveaways going. First if you like to e-read, you can download Murder at the Courthouse free for a limited time. So if you haven't visited Hidden Springs, this is a good chance for you to check out the town and the characters. The free download is available at most internet booksellers like Amazon; Barnes & Noble; Kobo, and others. Then you can also download Murder Comes by Mail at a reduced price.
It's fun to see Murder at the Courthouse climbing the ranks in the Kindle Store. Here's how it looked in the rankings a little while ago.
#33 Free in Kindle Store (See Top 100 Free in Kindle Store)
While climbing the rankings in the Free Kindle Store might not be as exciting as being in the top #100 in the paid Kindle store, it's still good because it means readers may be heading to Hidden Springs.
Then if you are a Goodreads member, you can register for the chance to win a hot off the press copy of Murder Is No Accident. My publisher is giving away 5 copies. Just go to this Goodreads link. Sign up is easy.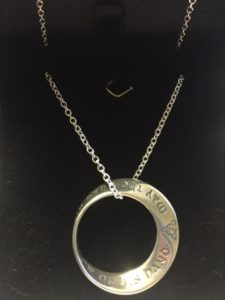 Then I sent out a newsletter today with details about my Celebration Giveaway for Murder Is No Accident. Here are the 1st and 2nd prizes. The 1st place winner will get to pick which prize he or she likes best. The Gaither Homecoming Bible or the sterling silver circle necklace. And of course the winners get a copy of one of my books (their choice) too. A 3rd place winner will get his or her choice of one of my books. See all the details about entering on my News & Events Page.
More giveaways coming as I go out and visit some blogs in the weeks ahead. And I'll have to do that crazy mystery puzzle giveaway here soon too. I've already been looking for mystery pictures. I even took a picture of some mud the other day, but it didn't look mysterious. It just looked like mud.
Thanks as always for reading, although this post won't win any prizes even though all I've done is talk about prizes and giveaways. Oh, if you didn't get my newsletter yet, check your e-mail inbox. If you haven't signed up for my newsletter you can do that right here on my website to get the next newsletter in a couple of months. If you'd like to receive this newsletter and didn't, let me know and I'll send one out to you.