"Oh, the places you'll go." Dr. Seuss m

ight have been giving a pep talk to people about to start new phases of their lives, but it would be just as easy to say this about a person entering a bookstore or a library ready to embark on a reading adventure. Today on my Fac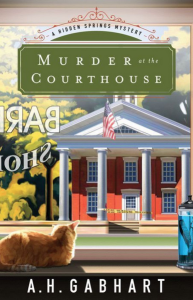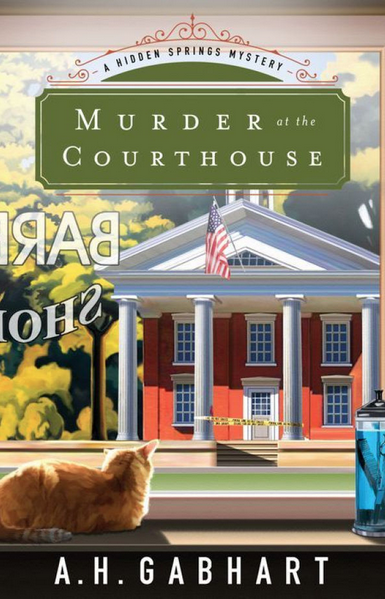 ebook author's page I shared a picture from a library page that showed a signpost with several signs pointing in different directions toward well known fictional towns like Emerald City, Hogwarts, Narnia, etc. I thought wouldn't it be neat if I was artistic or techie enough to be able to make a signpost like that for the towns of my own books. Hollyhill. Rosey Corner. Harmony Hill. Louisville. Hidden Springs.
A book needs characters. A book needs plot or something happening. And a book needs setting, a place for the characters to live out their stories. In the last few posts, I've told you a little about how I came up with the characters and plot of my upcoming mystery, Murder is No Accident. So how did I come up with my little town of Hidden Springs? "The town time forgot but murder didn't."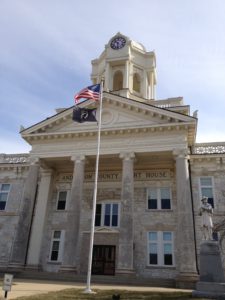 One of the most oft repeated bits of writing advice is to "write what you know." So when I first began writing for the Christian market, I decided to take that advice and set my Heart of Hollyhill books somewhere I knew well. My hometown, the way I remembered it in the 1960s, became Hollyhill.
When I started writing my mysteries, I once again needed a small town with one Main Street. So I changed the name on the sign from Hollyhill to Hidden Springs and brought in some mystery. My hometown readers recognize Hidden Springs Main Street. The good thing is that many other readers who have never been to my little town recognize their own small town when they read the mysteries. Small towns everywhere have much in common. That one Main Street. The two stoplights. The courthouse. The old two story brick buildings built side by side. The sidewalks. The local grill.
Many of those little towns have changed in recent years as has mine with the coming of discount stores and the ease of making the drive to nearby shopping centers. All the stores on my town's Main Street except a ladies' dress shop, a barber shop, and one bank closed. Gone were the ten cent stores, the various dress shops, the shoe store, the men's shop, the jewelry shops, the groceries, the hardware stores, and even the drugstores that used to thrive on Main Street.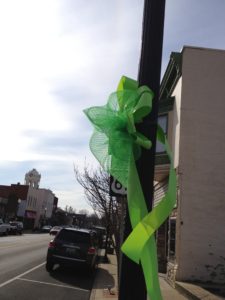 The way we buy things changed. But in my Hidden Springs books, I keep away the chain stores. Well, Aunt Lindy does by force of will to protect the way of life in Hidden Springs. My story needed an active Main Street with businesses, a busy courthouse, and a newspaper office.
That's a good thing about writing a book. A writer can make things work for her story if she's making up the place. I've been struggling a bit with my work in progress because I'm writing about a real place and not inventing a new place. I want to get it right but it's hard to know exactly how that town looked over one hundred and fifty years ago. No such problems with Hidden Springs. I can move the bank to the other side of the street if I need to or decide to drop in a new business or two. However, I did want my Hidden Springs town and my Hollyhill town to be Small Town, America and familiar to the reader.
I'm happy to say that my hometown's Main Street has come back to life with new businesses and restaurants during the last year. Not the same kinds of businesses but people have been coming back to Main Street to shop or eat a meal. One store, Tastefully Kentucky, even sells my books along with chocolate and all sorts of specialty food items. As for the murders, we'll let them stay in my fictional Hidden Springs.
So do you like reading stories set in a small town? Do you prefer a fictional setting or a story set in an actual place?
Thanks so much to all of you who commented and threw your names in my drawing hat for my Hidden Springs giveaway. Ola is my third Sunday winner and she's already let me know that she want Murder Comes by Mail. That's the book last Sunday's winner, Phyllis, picked too. I'll be doing more giveaways soon. Maybe a new mystery photo game here on my blog and then a newsletter contest to celebrate the release of Murder is No Accident. So stay tuned and as always, thanks for reading.