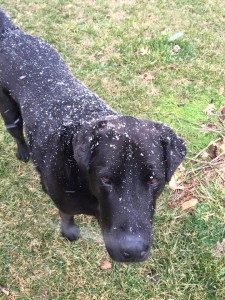 Are you ready for a new chance to win a book? One of mine along with a grab bag book by a different inspirational fiction writer. One winner each week until the end of March. Usual rules apply. You have to be 18 to play the game and any comment on a new post will get you entered. But let's exercise our imaginations and have some fun with this contest.
What Would Oscar Say?
So what you need to do is look at Oscar in this picture and imagine him ready to say something. What would he say? Or pretend he's starring in an ad for some product and add a tag line to the picture. Or imagine whatever you wish and write a line to go with the picture. It can be funny. It can be serious. It can be anything as long as you keep in mind that Oscar is a very good dog and only uses polite language even when I'm trimming his toenails. 🙂
First Winner picked Next Sunday
I'll pick a winner next Sunday out of whoever comments on this post and/or on Wednesday's post. I'll hunt up a different photo for Wednesday night's post. So think of something crazy or something sweet. Oscar won't care. Right now he's laying here behind me snoring away.
Meanwhile Back at the Farm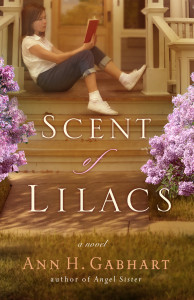 My first Heart of Hollyhill book, Scent of Lilacs, is still on e-book sale for 99 cents. If any of you have read my book that introduces Jocie and family and friends to readers, it would be good to know what you thought of the story. So if you can't think up any words to put in Oscar's mouth, you can comment about Jocie. Here's the Amazon Kindle  link if you're interested in checking it out. Can't get much for less than a dollar these days.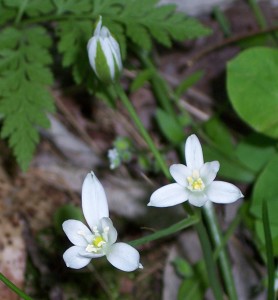 And not only that, flowers are beginning to poke up through the ground and open blossoms to the sun. One week until Spring shows up on the calendar, but I'm okay with it sneaking in early. How about you?
Last but not least, I have plenty of bookmarks for my two Hidden Springs mysteries, Murder at the Courthouse and my upcoming release Murder Comes by Mail. I have some of my other titles too. If you'd like a few autographed bookmarks, send a self-addressed stamped #10 envelope to me at PO Box 414, Lawrenceburg, KY 40342, and I'll be happy to put some in the mail to you.
As always, thanks for reading and I look forward to hearing what you have to say for Oscar. 🙂