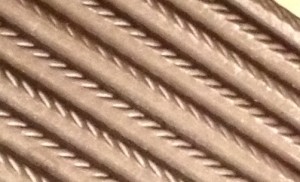 Giveaway Time – A New Contest
Time to give away something. Books, of course. In my way of thinking, not much better than a book to settle down with on a cold winter's night or a warm winter's night either. I'll pick three winners by random drawing on January 31, 2016. In the weeks before that I'll be posting various mystery photo and each time you guess or admit you don't know what the picture is, you'll get another entry. That could give you as many as five, maybe even six chances to enter.
Words Instead of Dollars
Okay, so it's not the billion plus Power Ball drawing, but you might be on your way to winning a million words, give or take a few thousand. Actually a million words would be about ten of my books so you might have to be happy with two hundred thousand words or so. The winners will get their choice of one of my books plus a grab bag book by a different inspirational novelist. I'll give the winners a choice of several to pick from. Maybe an Irene Hannon book or one by Laura Frantz or Jan Watson. We'll see what I can come up with to go along with one of my books. This contest is open to everybody over 18 years of age who wants to play, USA, Canada and international readers too. All you have to do is make a guess as to what you think the picture might be. Remember, it's more fun if you make your guess before you read the other guesses. They might lead you down the wrong imagined trails. 🙂 The guess doesn't have to be right to get an entry.
How to Enter
Just leave a comment here with your best guess about the photo or even an "I don't know" to get your name in my drawing hat. We've done this game several times, and I've found out you all are great guessers. I think I've managed to fool all of you only once with the bloom of a peace plant. The contest will only be open to those of you who stop by my blog here. So that might narrow the odds a bunch. One thing sure, it's going to strain my creative photographer's brain to come up with that many mystery photos. So if whatever I post seems extra obvious to you, just remember I was trying to be mysterious.
So What is It?
That is the question. One thing it's not is a Power Ball ticket. Can you even imagine winning over a billion dollars? I can't. Guess that's why I'm letting everybody else buy the tickets. But it is sort of fun thinking about what you might do with a million or so dollars. See, I can't even imagine having the billion. One of the things I saw said you could buy a pro sports team with that kind of money. Not that I would want one. However, a small island might be nice. A writing retreat. You would probably have to retreat somewhere if you suddenly came into that much money. Another thing I read said that your odds of winning were similar to your odds of getting struck by lightning while you were drowning or something crazy like that. My odds are even worse. I'm not buying a ticket.
But your odds for maybe winning some books are much better than Power Ball's zillion to one. So come up with your best guess. Usually these contests are great fun for you and for me. So let's have some fun and all be winners.
Thanks for reading!