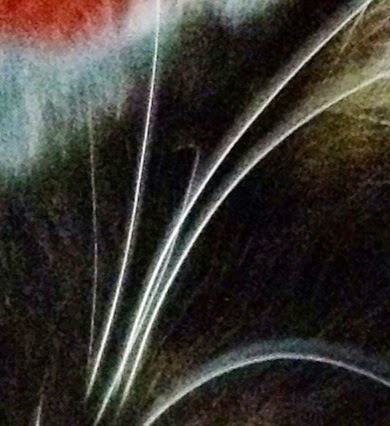 On my last post, I finally found a mystery picture that was a real mystery to you all. A few of you came close but nobody figured out exactly what Sunday night's mystery picture actually was. You did make some great guesses however.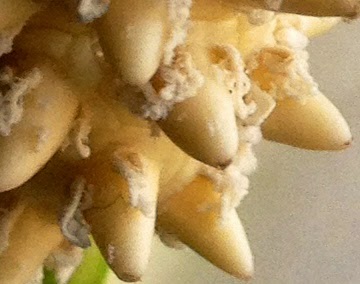 The stumper mystery photo
Some of you were right there with my title last week saying "what in the world is that?" You were too stumped to come up with a guess. Then again, Mary said she didn't know what it was but thought it might be invading earth. So that would mean it was out of this world. Thank goodness, she wasn't right. 🙂
The most popular guess was the sprouts on a potato or roots. Faye thought it might be deformed roots. A couple of you said starfruit. Then there were those of you a bit grossed out by the picture and remembering pictures of the inside of intestines. You can be assured I haven't been taking any pictures like that!
Then we had the creative guesses. Kate guessed a seashell with dingle berries. That was a fun guess. Annette saw an olive covered cheese ball but she admitted the olives were a bit weird. To stick with the cheese theme Patricia guessed cheese or potato through a grater. That showed she was really thinking. Donna guessed orange or grapefruit peel enlarged a lot, I suppose. A few of you thought of cow udders. My sister made an imaginative guess of dust on some sort of special dust rag. The most imaginative part of that guess is imagining I'd been dusting. LOL.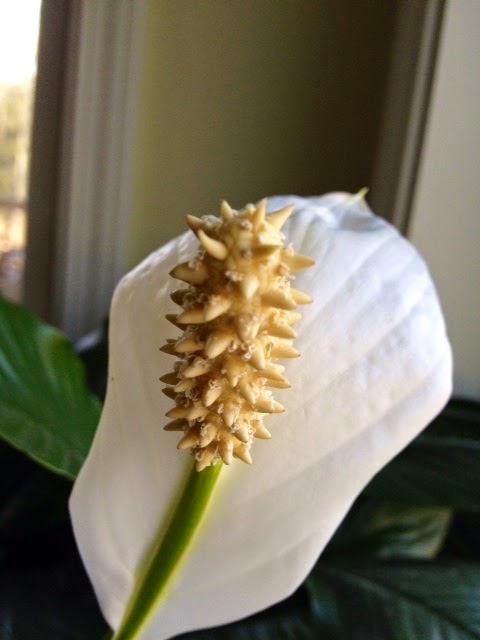 The Rest of the Picture
Judith was partly right guessing pollen and Robin was nearest to being right by saying a flower with pollen. I suppose you could even say that was right although she didn't say which flower. I assured you that most of you had seen this before but you have probably never taken such an up close look at the bloom of a peace lily.
Thanks to all of you who guessed and made the mystery picture last week fun. I have to admit I enjoyed stumping you because usually I can't. One more mystery picture to guess up top. This one probably won't be as difficult for you, but remember to guess first and then read the other guesses to make it more fun.
I'll draw three winners on Sunday using a random number generator online. The winners get their choice of one of my books, (you can see more info about the titles on my website) plus a grab bag book. USA or Canada winners win a print book and if you're overseas, I'll send you an e-book. International postage is a killer. Remember you have to be over 18 to enter but that doesn't mean you can't get your kids to help you guess the mystery pictures. Please leave a way to contact you in case you're one of the winners. If you've already entered, a new guess on the new mystery photo gets you another entry in the drawing.
Thanks again for dropping by and playing my mystery photo contest. And no, my sister doesn't get to win, just make guesses. She's already got all my books. 🙂