New mystery photo game up on One Writer's Journal – Have fun guessing & maybe win a book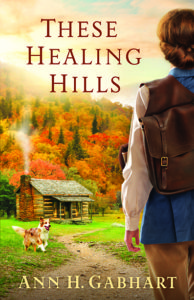 These Healing Hills now available for at your favorite bookstore or on-line at:
Also available at many other on-line book sites
Murder Is No Accident, Hidden Springs mystery #3, available at your favorite bookseller or on-line at:
Amazon
Barnes & Noble
Christianbook.com
Books a Million
Lifeway
Kobo
Book Depository and other on-line booksites.
~~~
Giveaways, Events & Internet Visits
Fun Author Chat with Ann on Faith Happenings
September 5, 2017 – Release date for These Healing Hills, a historical novel set in the Appalachian Mountains in Kentucky.
Monday, September 25, 2017 – Ann will be visiting Trish Perry to do an interview. Leave a comment on Trish's interview with Ann and have a chance to win a copy of These Healing Hills.
Character Spotlight and Giveaway – Relz Reviews – Deadline to enter the book giveaway – October 1, 2017.
Revell Book 2017 Giveaway – Soul Inspirationz – Enter to win one of Revell's 2017 releases. That's 34 titles and includes Ann's Murder is No Accident and These Healing Hills. Contest ends October 31, 2017 EST.
September 24th through October 10, 2017 – Mystery photo game on Ann's blog, One Writer's Journal – 3 Winners get their choice of one of Ann's books – but playing the game is fun whether you win or not. Each guess on a new mystery photo gets a new entry in the drawing.
Sunday, October 8, 2017 – 2:30 p.m. – Lawrenceburg, KY – Ann's Hometown Book Party – Come help Ann celebrate her new book, These Healing Hills. Book talk, Q & As, refreshments (always something chocolate) and plenty of door prizes. Location – the Kentucky Farm Bureau offices on the US 127 ByPass. Just look for the big American flag.
Saturday, October 14, 2017 – 10 a.m. to 3 p.m. – Bullitt County Author Faire – Ridgway Memorial Library – 127 N. Walnut Street, Shepherdsville, KY – Ann will be joining other Kentucky authors for the 6th annual author fair. For attendees and more information check out http://www.bcplib.org/authorfaire/.
Thursday, November 2, 2017 – 5:30 p.m. – Casey County Public Library – Liberty, Kentucky – Ann is meeting with the Casey County Library Book Club to talk about her books and writing.
Saturday, November 18, 2017 – 9 a.m. to 4 p.m. – Kentucky Book Fair – Alltech Arena at the Kentucky Horse Park – Lexington, KY – Ann will join almost 200 other authors to meet readers and sign her new books. For more information check out Kentucky Book Fair.
~~~
These Healing Hills Giveaway – The Winners Are…

Connie L of NC was the 1st place winner. She chose the wooden keepsake box and Ann's new book, These Healing Hills. 2nd place winner, Rebecca J of TX got the tic-tac-toe game fashioned by a mountain craftsman plus These Healing Hills. Jean L of KY won 3rd place and she picked These Healing Hills and Murder Comes by Mail. Thank all of you who joined in with Ann's giveaway fun. More giveaways coming.

~~~
Fun News
Murder Comes by Mail
2017 Carol Award finalist in the Mystery/Suspense/Thriller category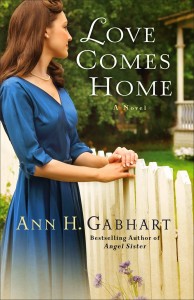 Love Comes Home
Selah Best Book of 2015 Award!

Barr Library did a Pod Interview with Ann. You can hear what Ann says about writing The Innocent and more at the Barr Library's Off the Page.
~~~
Recent Interviews
The giveaways have expired. The winners have received their books, but the interviews and posts are still fun if you want to know more about Ann and her books, especially her new Hidden Springs mysteries, Murder at the Courthouse and Murder Comes by Mail. Michael and Aunt Lindy from the Hidden Springs mysteries and Carlyn from The Innocent even agreed to do some interviews.
Interview on Heartwings – A fun conversation with Nyla Kay
Interview on Fiona Mcvey Author Interviews Blog – Fiona, a blogger in Scotland, has interviewed thousands of authors, including Ann.
Interview with Brock Eastman all about Hidden Springs and Murder Is No Accident
Ann talked about the Hidden Springs mysteries on The Suspense Zone.
Fun interview on Many Books where I was Author of the Day.
Killer Nashville News – A great interview where Ann talks about writing the Hidden Springs mysteries.
Author Spotlight – Ann is interviewed about writing on Author Spotlight.
Seekerville – Ever wonder exactly what a cozy mystery is? Ann visited Seekerville to talk about that.
suspensezone.com – Check out Ann's interview at the Suspense Zone.
Amish Wisdom  Ann's guest post on Amish Wisdom "My Hometown Inspiration" about turning her town into settings for her stories. See pictures of the courthouse that inspired Murder at the Courthouse.
www.lyncote.com – Malinda Keane visits Lyn Cote's blog to talk about Michael.
Friendship, Hope and Fried Fruit Pies – Ann shares a post on Shelia Stovall's blog, "Running the Race Set Before Us"
The Suspense Sisters interview Ann about writing and more, and see Marji Laine's review of Murder Comes by Mail.
Check out Ann's interview about her new book, Murder at the Courthouse, how she started writing and more on Author Spotlight.
Ann was on Authors Visits talking with Susan Reichert about her new mystery and her small town roots.
Ann and her dog buddy, Oscar, the real star of the Animals & Authors post, on Quid Pro Quills.
Michael Keane, Hidden Springs Deputy in Murder at the Courthouse, took time off from his job as deputy sheriff in Hidden Springs to talk about himself on Margaret Daley's Blog. And then he went out to tell his favorite things on Write Now.
Ann's interview on Write Now.
Ann was a featured author on Soul Inspirationz.
Fun interview and photos on Nora St.Laurent's Up Close and Personal blog post including a picture of Ann with her first dog, Ollie, when she was just a kid.
Go back in time with Carlyn Kearney, Ann's character in The Innocent, as she talks about her life and answers in a Heroine Interview with Margaret Daley.
~~~
Giveaway News –
Spring Gardening Giveaway Winners
Winners have been notified – Thanks to everyone who took part in the Spring Gardening Giveaway –
Ann picked the winners by a random number generator.  Connie L of NC won the Willow Tree Gardening Angel and chose Ann's book Murder Is No Accident. Four other winners received their choices of one of Ann's books. Jackie W of CA picked the first Hidden Springs mystery, Murder at the Courthouse. Linda H of MS  and Janet E or Fl both chose Murder Is No Accident. Joan K of SD said she had already read eleven of Ann's books but she had not yet read Scent of Lilacs, so that's the one she picked. Thanks to everyone who entered and shared favorite flowers or vegetables and stories about growing them with Ann. You're all such fun!
Watch for more giveaways soon in Ann's newsletter and on One Writer's Journal.
Save
Save
Save
Save
Save
Save
Save
Save
Save
Save
Save
Save
Save
Save
Save
Save
Save
Save
Save
Save
Save
Save
Save
Save
Save
Save
Save
Save
Save
Save
Save
Save
Save
Save
Save
Save
Save
Save
Save
Save
Save
Save
Save