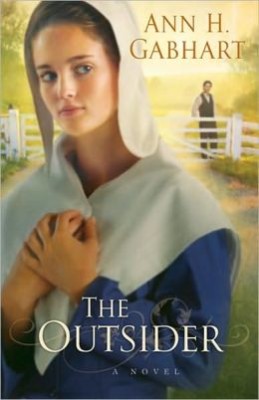 2009 ECPA Fiction Book of the Year Finalist
An unlikely love and unwanted gift threaten to destroy a quiet Shaker girl of the 1800s.
About the Book
For as long as she can remember, Gabrielle Hope has had the gift of knowing – visions that warnThe Outsider of things to come. When she and her mother joined the Harmony Hill Shaker community in 1807, the community embraced her gift. But Gabrielle fears this gift, for the visions are often ones of sorrow and tragedy. When one of these visions comes to pass, a local doctor must be brought in to save the life of a young man, setting into motion a chain of events that will challenge Gabrielle's loyalty to the Shakers. As she falls deeper into a forbidden love for this man of the world, Gabrielle must make a choice. Can she experience true happiness in this simple and chaste community? Or will she abandon her brothers and sisters for a life of the unknown?
Soulful and filled with mystery, The Outsider lets readers live within a bygone time among a unique and peculiar people. This tender and thought-provoking story will leave readers wanting more.
…The Romantic Times chose The Outsider as a "Top Pick!"
…The author of Orchard of Hope and Summer of Joy offers a glimpse of a bygone era in which the Shakers lived together in chastity and faith. With an appealing heroine and an intriguing plot, Gabhart's latest novel deserves a place in all public libraries. – Library Journal Review for The Outsider, June 1, 2008.
Save
Other Books in "The Shaker Books"
Disclosure of Material Connection: Some of the links in the page above are "affiliate links." This means if you click on the link and purchase the item, I will receive an affiliate commission. I am disclosing this in accordance with the Federal Trade Commission's
16 CFR, Part 255
: "Guides Concerning the Use of Endorsements and Testimonials in Advertising."