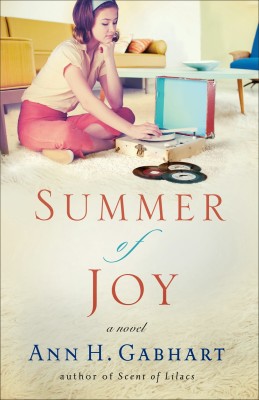 ACFW Long Contempory Fiction Book of the Year finalist 2009.
As summer draws to a close, Jocie's world seems serene--but is it just the calm before a storm?
About the Book


Discussion Questions for Summer of Joy
The third Hollyhill book Summer Of Joy, emphasizes the joy of living (hence the title) as this series of stories about Jocie and her family come to an end.Summer of Joy
In Summer of Joy, Jocie faces a lot of new challenges, some amusing, some sad and some scary.
The story picks up in November with David thinking about giving Leigh a very special Christmas gift. Jocie has a new journal to keep a record of what's going on in Hollyhill. A surprise visitor shows up on Zella's doorstep in the middle of a snowstorm two days after Christmas and rumors start swirling in Hollyhill. Wes has to face his past and Tabitha begins to believe she might have a future. Jocie comes face to face with her mother and finds out not everything in life has an easy answer.
Save
Save
Save
Other Books in "The Heart of Hollyhill Series"
Disclosure of Material Connection: Some of the links in the page above are "affiliate links." This means if you click on the link and purchase the item, I will receive an affiliate commission. I am disclosing this in accordance with the Federal Trade Commission's
16 CFR, Part 255
: "Guides Concerning the Use of Endorsements and Testimonials in Advertising."