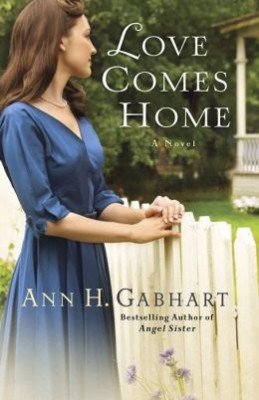 Selah Book of the Year 2015
World War II is over, the boys are coming home, and Kate and her sisters are ready to pursue the plans they put on hold. Will their dreams come true?
About the Book
When the flush of victory fades, there remains a winding road to an uncertain future.
World War II is finally over and the people of Rosey Corner are joyfully welcoming the boys home. The Merritt sisters in particular are looking toward the future. Kate is eager to start a family and live out her dream of happily ever after with Jay. Evangeline craves a beautiful house and encourages Mike to pastor a big-town church. Victoria wants what can never be. And Lorena is growing up and wondering more and more about her birth family.
Each sister must learn to hold her plans with a loose hand, trusting that God will guide and strengthen them as they share the joys and sorrows of life in their little corner of the world.
Award-winning and bestselling author Ann Gabhart invites you back to Rosey Corner for a heartfelt story that closes the distance between the things that were and things that can yet be.
Reading Group Guide for Love Comes Home
Save
Save
Save
Save
Save
Other Books in "The Rosey Corner Series"
Disclosure of Material Connection: Some of the links in the page above are "affiliate links." This means if you click on the link and purchase the item, I will receive an affiliate commission. I am disclosing this in accordance with the Federal Trade Commission's
16 CFR, Part 255
: "Guides Concerning the Use of Endorsements and Testimonials in Advertising."