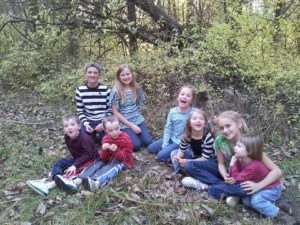 "Gratitude can transform common days into thanksgivings, turn routine jobs into joy, and change ordinary opportunities into blessings." ~William Arthur Ward
Happy Thanksgiving! Isn't Thanksgiving one of the best ever holidays? A day for family. We don't have to shop except for food, of course. Lots of turkey and cranberry sauce shopping. And you gotta have pies. While I'm not a pumpkin pie fan, I do like most pies. I can agree with someone who once answered "round" when asked what was his favorite kind of pie.
I'm thankful for so many things. All those big things. God. Family, including those beautiful grandkids in the picture here. Church – our pastor and my fellow Christian sisters and brothers. I'm thankful for the talent the Lord gave me with words. I'm thankful for each person who picks up one of my books to read my stories. I'm thankful for those of you who read my blog posts and who join the conversation here and on my Facebook page. I enjoy talking books and writing.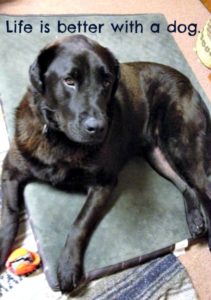 Oh well, I might as well be honest. I love talking about lots of things.
I'm thankful for the good dogs I've had over the years and this year especially thankful for the eight great years I had with Oscar. I still miss him every day. He was a very special dog and I got to spend some really good years being his person buddy.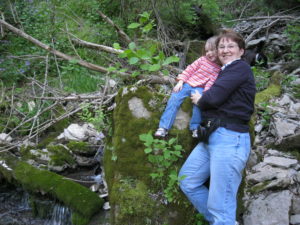 I'm thankful to live in America and in the beautiful state of Kentucky. I'm glad I grew up on a farm and still live on a farm today. I'm blessed to have such a wonderful place to take walks where I can discover the wonders of nature. I'm thankful it's so easy to take pictures digitally so I can share what I discover with my Facebook friends.
I'm thankful for a nice office where I can write my stories and peer out the window and see birds at my bird feeder. I'm really glad the Lord made birds in so many shapes and colors with each their own song. I'm thankful for the wonderful parents I had and for my patient and loving husband now. I'm thankful my children all found wonderful people to marry. So many blessings.
Now here's a list of reasons for blessings that you might think a little strange, but read it through. I think you'll be nodding your head that yes, these are good reasons for thanksgiving.
Giving Thanks for Blessings – Great or Small
• For the taxes I pay because that means I am employed.
• For the alarm that goes off in the early morning hours because that means I have a new day.
• For a lawn that needs mowing, windows that need cleaning, and gutters that need fixing because that means I have a home.
• For all the complaining I hear about the government because that means we have freedom of speech.
• For the lady in church who sings off key because that means I can hear.
• For clothes that fit a bit too snugly because that means I have enough to eat.
• For my heating bills, because that means I am warm.
• For my shadow that watches me work because that means I am out in the sunshine.
• For every blessing – great or small.
What are you thankful for on this Thanksgiving weekend?