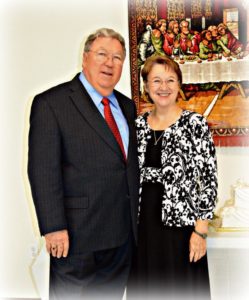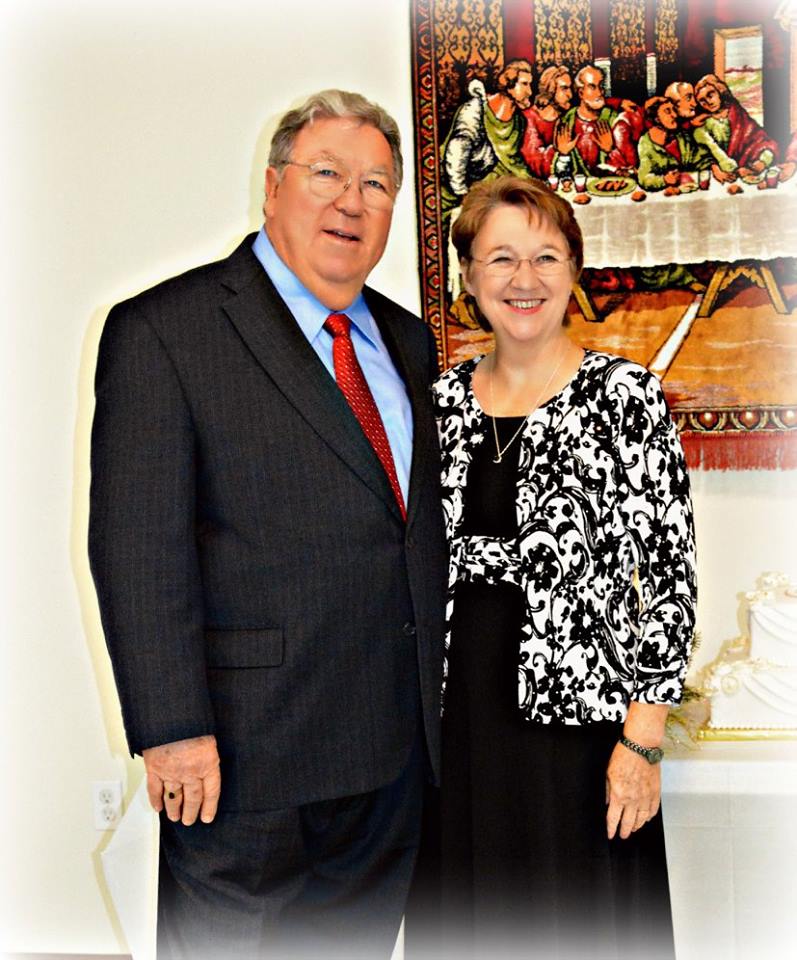 Memory has always fascinated me. Think of it. You can recall at will your first day in high school, your first date, your first love. (Eric Kandel)
It's been great reading some of your memories of first loves. Some of the stories focus around those very early elementary school romances. Some are of the much more serious types – first loves that last. I guess that would be my story too. Here I am with my first love as we celebrated our 50th anniversary a couple of years ago. Maybe on the last blog post when I reveal the winners of my giveaway to celebrate the release of Murder Is No Accident, I'll share my story about how we met. But it wouldn't be as good as some of the stories you've been sharing.
Now on to a couple of stories that prove you don't have to be a youngster to experience first love. Janet's story is fun because she definitely wasn't looking for love but it found her anyway. Here's her story.
It was 1976 & I was almost 29. I loved living at home with my parents & working at the library. I wasn't interested in romance – I enjoyed spending time with my family & time by myself with my books & southern gospel music. Mother informed me that a man had bought property up the street & was moving a house onto his place. One day he was at our house & mother showed him a picture of her 4 children. She told him I wasn't married. He said "wouldn't it be something if I met and married your daughter & she would move just up the hill from you?" My mother laughed & said "she would probably get the broom out & chase you off if you invited her out." I did meet him a few times over the next year when he would come visit my dad. He was driving ahead of me on our dirt road one morning as mother and I were going to the doctor. He stopped his car at the stop sign & came to my window. He asked me out to a supper & I told him no. About a year after that I finally relented because he was so persistent & went out with him. Long story short, we had a wonderful time & continued to date – often going fishing which I loved. He gradually won my heart & we were married. We had 12 wonderful years together before he passed away from a heart condition. I did find love again a few years later & have been happily married to my second husband for almost 25 years. God blessed me with two wonderful men!
And then Cathy says a dog was instrumental in helping her find first love. My husband wouldn't say that helped our romance. I had a dog that kept trying to bite him every time he walked me to my door. Made goodnight kisses interesting. I loved that dog. LOL. But here's Cathy's story.
How about story of first love between two old folks (late 50's). A dog introduced me to my husband when she was given to my neighbor, his father. She barked at me so much I HAD to make friends with her. Anyway, we were both died in the wool bachelors and had no intention of ever getting married. God had different plans, I guess. After several years (I was already in love with him) he had an epiphany after two rounds of surgery and decided I might kinda like him and he should to do something about it. Needless to say, we're now mid-60's and don't know why it took so long to find each other. 
Loved your stories, Janet and Cathy. Thanks so much for sharing them with us. Do the rest of you enjoy hearing "how we met" stories? Have you ever told your story to your children and grandchildren?
Thank you all for reading and joining in with my giveaway fun. Deadline to enter the giveaway is next Saturday, March 4 at midnight EST. So get your entries in now either by commenting on this blog post or sending me an e-mail. I like the prizes. The 1st place winner gets his or her choice of the sterling silver circle necklace with an Irish blessing engraved on it or the beautiful Gaither Homecomi
ng Bible cho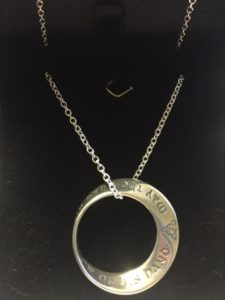 ck full of inspirational extras along with the Scripture. The 2nd place winner gets what's left. Both winners get their choice of one of my books and so does a 3rd place winner. You must be 18 to enter and the contest is limited to the USA and Canada.
P.S. My 1st Hidden Springs novel, Murder at the Courthouse, is a free download at most e-book sale sites. Grab it for free, and the 2nd book, Murder Comes by Mail, is at a reduced price. Both for a limited time., but if you haven't visited Hidden Springs yet and you like to e-read, this is a great time to get one or both or just go ahead and get all three books. That won't make me mad. 🙂
Save
Save
Save
Save