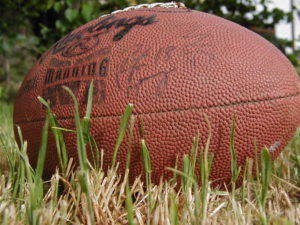 Did you watch the Super Bowl? While basketball is my favorite sport to watch, I sometimes like football too, especially the Super Bowl. Even if you don't like football, you're supposed to like the commercials. Can you believe that one 30 second commercial cost 5 million dollars? Well, a million dollars is way past my imagination, but I suppose those investments pay off for the advertisers. Say, if I had a few million laying around I needed to get rid of, I could air a Super Bowl commercials about my new book. That might – note, I said might – push up the sales considerably. But 5 million dollars worth? Hmm. Could be, but I'm not going to find out because I don't expect to find that few million laying around and even if by some miraculous occurrence I did, I wouldn't want to spend it on a Super Bowl commercial. So, I guess there goes my chance for fame and a bestseller.
But back to the commercials. I liked the one with now famous people (I admit I didn't know some of the names, but I'm out of the loop sometimes) talking about following your dreams by giving voice to their high school annual pictures. I thought that was an imaginative approach. Of course, I had to check on line to remember what they were advertising. Hondas. I also liked the Ford commercial where all the people were stuck somewhere. One on a ski lift. One in traffic. One without his keys to get in his house. A cat with a box on its head. A kid falling off a big wheel, etc.  But to be honest, neither commercial has me ready to go visit a car dealer tomorrow. Just like seeing the Clydesdale horses and that cute puppy in previous years didn't make me go out and buy Budweiser. But I guess I do remember the brand name. I sort of missed those horses this year. I stopped watching for a while and missed the new Budweiser commercials, but I think they said no horses. Oh, and my husband laughed at the Febreze commercial. It was worth a chuckle. Then the Hyundai one after the game with the soldiers was extra nice.
So did you watch the Super Bowl or some of it? Pay attention to the commercials? Did you have a favorite? One you didn't like at all?
Thanks for reading and hope your team won.
Save