"Christmas is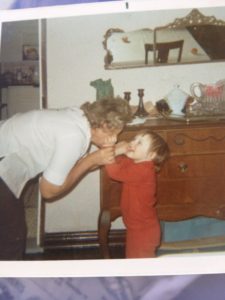 far and away my favorite holiday. I love everything about it, from the event that inspired it, hoping for a white one, to wrapping presents. But mostly I love having family and friends gathered, and sharing traditions." ~Ellen Hopkins
I hope you all had a merry and joyous Christmas with your families and friends. And if you couldn't be with your families, I hope you were able to enjoy the peace and joy of Christmas as you considered the birth of Jesus and the angels delivering the news to shepherds in the fields and then singing "Glory to God in the highest, and on earth peace, goodwill toward men!" At least I imagine them singing, but when I checked the Scripture just now, the New King James says the multitude of the heavenly host were praising God and saying. But you can say things while you're singing. And it's easy to think about the angels singing.
Even as we celebrate with our families and our churches, we do also miss those who are no longer with us to be part of our Christmas gatherings. When I was a kid, my family circle was nearly complete. My maternal grandfather had passed away, but I was so young when he died, that I didn't remember him. So I didn't feel the loss the way my mother probably did at Christmas. But now many in my family and in my husband's family have moved on up to heaven. Our grandparents, our parents, all our aunts and uncles and even some of our younger family members, my husband's brother, a sister-in-law and several nieces and nephews. Many sweet church members who helped me grow spiritually have gone on ahead to perhaps once more show the way when my own time to go comes.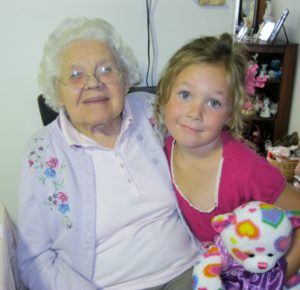 This year, even though it was my third Christmas without Mom, I seem to be missing her more. Perhaps the sorrow of her dementia that took her from us even before she stopped breathing has faded and I am remembering better times with her. Mothers are so much a part of Christmas. Usually mothers are the ones making the special meals and stirring up the candy treats or baking the favorite cookies. At least that's how it was in my family. My dad was just along for the ride. Mom made Christmas happen with the gifts, decorations, and more.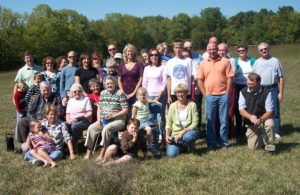 And so, I'm missing Mom's smile this year and remembering. She loved the family reunions we had where family gathered and shared old stories in the summer time. She loved hugs from the grandkids and great grandkids. She cried once at my house after the dementia was beginning to take hold because she realized that she couldn't really be part of a family gathering the way she wanted to be with her fading memory. But most of the time she still had smiles for the grandkids.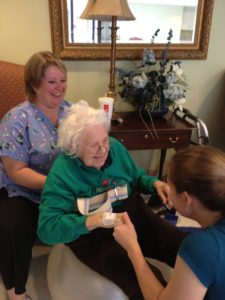 One of the good memories after her dementia worsened and then she broke her hip and had to go to a nursing home for a few weeks, is her laughter and smiles with the therapists there. They had her sitting on one of those exercise balls to try to improve her balance. My irrepressible Mom started bouncing up and down like a kid and had us all laughing. She was often unhappy too with the dementia stealing her mental balance, but now it seems easier to remember the smiles and laughter than the tears and anger. That's as it should be. The good memories are what light up our hearts when we think about those we're missing at Christmas and all through the year.
And so this year at Christmas, I'm remembering Mom's smiles and missing them. She was the best mom ever. For me. I hope you had the best mom ever too. For you.
Wishing you abundant blessings in the coming year and thanking you so much for reading my journal posts here and my books too. You can't imagine how much I appreciate you and each and every comment.