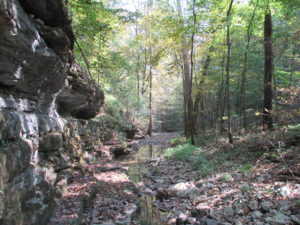 Feeling gratitude and not expressing it is like wrapping a present and not giving it. (William Arthur Ward)
I do feel thankful that I have been blessed in so many ways throughout my life. At our church Sunday, we had the opportunity to speak up and name some of our blessings and reasons for thanksgiving. Many of us could have named through things for the entire worship time. We are that blessed. But the first person to speak up was a woman who lost a dear nephew this year at too young an age to a sudden heart attack. And yet she found reason to be thankful. Then the young man's mother, who was also at church, wrote down reasons she was thankful and let her sister speak them aloud. It was too hard for the mother to speak without tears. And yet she too found reason to be thankful. For God who has walked with her through the valley of grief. For her family who have drawn closer as they shared their sorrow and realized that life can be uncertain. For our church family who have cried and prayed with her.  I had been thinking about her and others in our family who have lost loved ones this year and fearing that there could be no thanksgiving in their hearts with such sorrow happening in the year. And yet, this mother was still able to count blessings even in the face of sadness.
I once found the following for one of our Thanksgiving church bulletins.
Thanksgiving Season  (Author Unknown)
    Although the Thanksgiving season is considered a happy time in the enjoyment of life's blessings, perhaps during this season some homes will experience the testing of an illness, a bereavement, or discouragement. At such times it is difficult to experience the joy of the season or to praise the Lord from the heart. The cry of some would be: "But Lord, how can I give thanks?"
   A teacher, trying to impress to his class the truth that many of the sweetest joys in life are the fruit of sorrow, drew some black dots that appeared as nothing other than an irregular assemblage of black dots. Then he drew a few lines, put in a few rests, a clef and soon the dots were musical notes which played: "Praise God from whom all blessings flow."
    So in our lives, the black dots and dark days may be difficult to understand. But, with God arranging the dots, a glorious harmony will result in our lives.
And then consider the pilgrims whom we credit with the first Thanksgiving Day feast.
The Pilgrims made seven times more graves than huts. No Americans have been more impoverished than these who, nevertheless, set aside a day of thanksgiving. (H.U. Westermayer)
And so it's a good day to consider the blessings of life and the love of God.
Hem your blessings with thankfulness so they don't unravel. (Author Unknown)
Thanks for reading and I do hope you have many blessings to count. I can certainly count you all as a blessing to me. I sent out a newsletter last week with a Christmas giveaway. I'll write more about it Sunday, but if you didn't get the newsletter and want to know about the giveaway, you can check it out on my News & Events Page.
Happy Thanksgiving! What blessings are you counting this week?