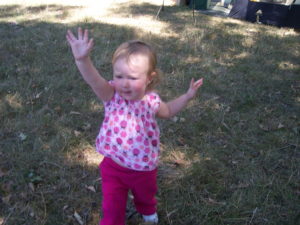 And so we come to our last picture in need of your caption for the Caption Giveaway Contest. It doesn't have to be the best caption or the worst. It doesn't have to be long or short. It can be anything (as long as it's nice) and get you an entry into my giveaway. I'll pick three winners Sunday night and give out the winner's first names here on the Sunday post. The contest is open to all over eighteen. Winners will get their choice of one of my books and a grab bag book. But even better than the prizes is the fun of using your imagination and coming up with good captions.
I like the ones you came up with for the guys out in the woods. I especially liked Bobbi having them play the mannequin game. That would have been too funny if it was for real. Others had them bragging about the fish or the deer that got away. The guys do like to hunt and fish. Kathleen's had them talking about snipe hunting. Fact is, one time they did take a new boyfriend/husband-to-be of one of the grandgirls on a snipe hunt. He swallowed it hook, link and sinker. For those of you who have never been invited on a snipe hunt, here's a bit of advice. Don't go! Somebody's messing with you and trying to leave you "holding the bag." You know, for those snipe (that imaginary game bird) they're supposed to be spotting out in the bushes. The new guy was a good sport and laughed along with the others when he figured out it was all a joke.
But actually what the guy sitting on the ground is probably saying is, "Remember that time we cut that tree in your yard and it almost fell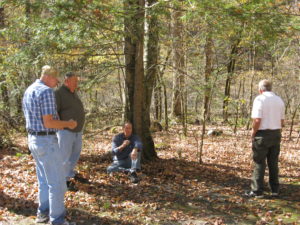 on the house." Or "Remember that time it poured the rain and we made the girls walk up the muddy hill because we said the truck wouldn't go if we were all riding." Or "Remember that time we were on that houseboat and you told me to tie the boat up to a tree and I jumped off the boat with my new shoes on right into the lake." Or "Remember that time we were playing Rook, and I won every game." That's what brothers do when they get together. Do plenty of remembering when and laughing.
So now you can come up with your best caption for this one last picture. Can't wait to hear what you have to say about the kid up top.
As always, thanks for reading.
Save
Save
Save