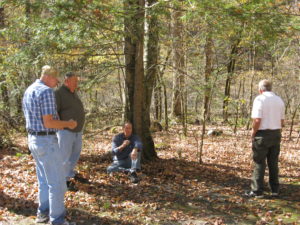 Thank you all so much for playing my caption game. It's fun to read all your imagined captions. Ola and Kathleen nailed what really happened on the day I took that picture with their spider captions. That's what really happened. Her sister on the couch beside her has just pointed out that a spider was on her skirt. Now, it's been a while since we had this "scary" event, so I can't remember if there was really a spider or not. Since sis is not screaming too, I'm thinking maybe not. One thing sure, if there was a spider, it ended up more scared than my granddaughter. And picture taking did end while we searched for that offending spider – if there was one!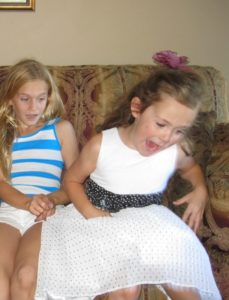 You all had fun captions from losing her Cinderella shoes to seeing the missing trick or treat candy. But I think I have a timely caption that might make you smile. I think she's looking at the television and saying "Oh no! Not another political ad!!" At least that would be me. Now that's as political as I'm going to get. I do plan to vote and then pray for our country and our elected officials once the votes are all counted. I hope all of you will do the same.
Now back to caption fun. So what do you think these guys are talking about? I'll give you a hint that the guy sitting on the ground is quite a storyteller. So come up with something crazy and you'll be right in the circle with these guys. Just remember this is a family post. Well, I doubt if kids are reading it, but I'm like a kid and want everything to stay fun.
Thanks so much for reading and for playing my caption game. One more picture for your captions on Wednesday and then next Sunday, I'll draw three winners who will get their choice of one of my books and a grab bag book. So let's have fun with some captions. Any comment will get you an entry in the drawing, but you must be 18 to play. But you can let your kids help you do some imagining.