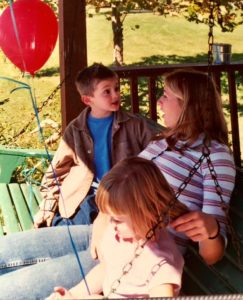 Front porch swings are the best. My aunt had one when I was a kid and we sat out there on the porch and talked and told stories. When the neighbors stopped by, we spent some visiting time in the swing. We helped our aunt hull peas and snap green beans while swaying in that swing. I guess I will always remember the creak of those swing chains.
Then, after my aunt died, my mom and dad moved into that house with the front porch swing and lived there while my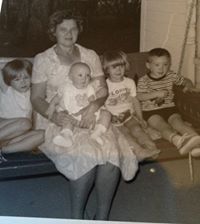 kids were growing up. The grandkids swung their way high as the moon and more. And sometimes when they were babies, Mom swung them to sleep.
My daughter had fond memories of that swing and so when Mom gave her some birthday money, she bought a swing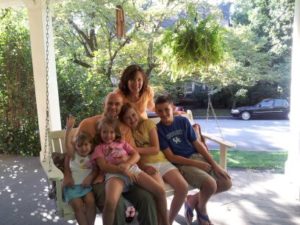 like it for her beautiful front porch. Here she and her husband are swinging their nieces and nephew.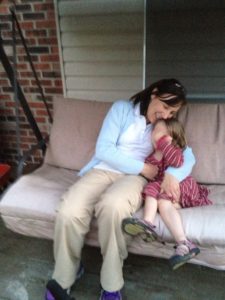 We don't have a front porch and thus no front porch swing, but when we built a deck on the back of the house, we got a free standing swing. Not quite the same but still a great place for some sweet times with the grandkids.  The swing needs a new cover now and I keep saying I'm going to get that done whenever I get a writing break, but so far I haven't found my "round to it."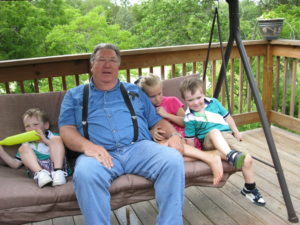 No writing break right now. I'm still searching for those illusive two words, "the end." And so I better get back at it. But everybody needs a few minutes now and again to relax in a swing, even if it's only in your memory.
Have you ever had a front porch swing and been just a'swinging? Tell me about it in a comment and you'll be in a drawing for one of my books. I'm picking the first winner this Sunday. A new winner each week until the end of August.
Save
Save
Save