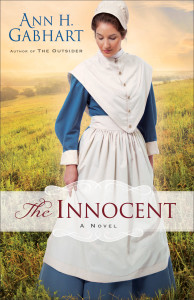 My last Shaker book, released in 2015, is on e-book sale this week. Price is really good for the rest of today, Sunday. $1.99 or less according to where you buy your e-books. Then the price goes up to $5.99 for the rest of the month. Still a major discount, but not as good as the one right now. Sometimes Amazon holds the lower price over a bit, but always be sure to check the price before you download something if you want to be sure of getting a special sale price. Those prices can change in a flash.
I really liked the characters in this book. Carlyn was brave and resourceful in the face of impossible situations. And she did love her dog, Asher. Mitchell was a great character too as the sheriff in the town near my Shaker village of Harmony Hill.
I really didn't think I'd write another Shaker book after I did the Shaker Christmas novel, Christmas at Harmony Hill. But then my son-in-law kept saying I should write a Shaker mystery. When I'd shake my head and say I don't know if I could do that, he'd say all I had to do was write a story about a Shaker and sheriff. So I decided to do just that. Carlyn is the Shaker. Mitchell is the sheriff. And there is some mystery and suspense in the story. I especially liked how the spiritual thread in the story turned out to be Carlyn remembering how her mother told her to "pray anyway" no matter what was happening. It was great that many readers responded to that element of the story.
For fun, since I'm still on that deadline rush, I decided to post the first few paragraphs of the story for you today. I'm on this other writer's loop where we sometimes play a "first line" game with the writers posting the first line of their work in progress. Always fun to see just those first lines and feel the invitation into their stories. Sometimes I can tell what kind of story it might be – mystery, suspense, romance. Sometimes I can't. But I'm going the first line one better for you and sharing the first nine lines. Ten if you count the date.
September 15, 1865
When she saw the two men riding down the lane toward her house, Carlyn Kearney lifted the shotgun down off the long nails that held it over her front door. One of the men was a stranger, but the other one was not. She needed to keep a gun between her and that man. Not that she intended to shoot anybody, but she wasn't about to let Curt Whitlow know that.
Beside her, Asher quivered as he watched the door with his gray specked fur ruffed up on his neck and a low growl in his throat. The dog had barked once to alert her that the men were coming and now was ready for whatever she wanted to happen next. He was an uncommonly intelligent dog and the only reason she hadn't gone insane after she stopped getting letters from Ambrose two summers ago.
"Easy." She spoke softly to the dog, not wanting her voice to carry out to the porch. She gripped the gun tighter when she heard the tread of boots on her steps.
~~
Some of you have probably already read the story, and if so, I thank you and hope you enjoyed reading about a Shaker and a sheriff. If you haven't read it, tell me if these nine or ten lines would encourage you to perhaps read on to find out what happens to Carlyn. That is, of course, what I tried to accomplish with the opening. Pull readers into the story. That's the aim of every line in a story until that last one before "the end."
Those are the words I'm trying to find on my work in progress. So I better say goodby here and start the search for the right words to get to that ending. As always, thanks for reading.