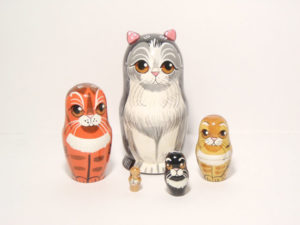 Release Week for Murder Comes by Mail
What a weekend! What a week! Yesterday my 30th novel, Murder Comes by Mail, released and Amazon started putting up reviews. I never know whether I should read reviews or not. Talk about scary! For an author, that's what reviews can be. But I've been writing a long time and have weathered both good and bad reviews, so I peeked at these first few. All okay so far.
Still it's fun having a new release, even the 30th time! It never gets old hearing from readers who tell me they "couldn't stop turning pages." That's always a good thing to hear. One Amazon reviewer, Toypoodlelover, said this, "It's a fun read filled with lovable and realistic characters you wish you could meet at the Hidden Springs Grill to chat over a cup of coffee." Now that I can like. It would be fun to gather at the Hidden Springs Grill and have that chat over a cup of coffee or even better, a strawberry Sundae. With nuts.
Celebration Winners
And I'm still celebrating even though my Celebration Giveaway for Murder Comes by Mail is officially over and the winners have been picked. Linda S of Pennsylvania is my first prize winner. She wins the journaling Bible and art pencils along with her choice of one of my books. I've e-mailed Linda but haven't heard from her as yet. Jean O of Minnesota was my 2nd place winner. She gets these cute nesting cats and she chose my book Angel Sister. Mary Beth B. was my 3rd place winner and she will get her choice of one of my books. I also picked a "just because" winner to get a choice of one of my books too, and that is Cynthia B. She's going through some health issues right now and I hope winning a book will cheer her up.
More Ways to Win
But if you weren't one of the winners, you still have several opportunities to win a copy of Murder Comes by Mail since I've been hopping all around the internet doing interviews and guest posts. Today you can check out my character, Malinda Keane, posting about Michael on Lyn Cote's Blog. Just answer Lyn's question in a comment there to enter a drawing for Murder Comes by Mail. Also, there's still time to check out my post on Amish Wisdom and enter to win one of two copies there. Check out more blog visits and opportunities to win in the coming weeks at my News & Events Page.
And as soon as I have time to catch my breath, I'm going to come up with a new mystery photo game here to give all of you a chance to win a few books. Check back next Wednesday for that.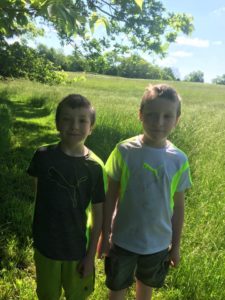 Now About that Weekend
My twin grandsons came for the weekend while their parents and big sisters went to a wedding. My daughter had already planned to come home that weekend so she got to be in on the fun. Then I also kept my daughter-in-law's poodle that is sixteen and showing his age. Oscar only gave him a warning bark twice. Oscar doesn't particularly like other dogs in his house, but he puts up with it when he has to. Poor Sammy missed his person and walked the floor most of the daytime hunting her. He was glad to go home!
I had a fun book club visit already scheduled for one of the nights everybody was here, and so my daughter went with me and my husband took the boys fishing. Unfortunately the fish weren't biting. They only caught one tiny fish. But I had a great time at the Valley View Church Book Club in Vine Grove, Kentucky. The ladies there always ask great questions and make fun comments. They had just finished reading my Heart of Hollyhill series. It was fun to hear them talk about Jocie and Wes and all the people in Hollyhill like they were living on somewhere out there in Imagination Land.
That was Friday. Saturday some of the other grandkids came to visit which was great. But then one of the twins got sick. Fever. Stomach flu. Went to sleep at seven o'clock. Woke up at four in the morning saying he felt like he was going to die. He might be prone to a little exaggeration. His fever was high and so he took some Tylenol and I bathed his face until the fever went down. By then, it was morning and time to decide what to do about church. My daughter was heading home. My husband was singing at a different church with his quartet. At our church, we were having a special Sunday in memory of one of our dear members who died in January. Sunday would have been her 100th birthday and we had invited her family and planned a memory service and a lunch. I didn't want to miss that, but what to do with a sick boy? Fortunately, he got better and even started playing. So I decided he was well enough to go. Unfortunately, his fever went back up on the way to church. But he just sacked out on the church pew with a blanket over his head during the service and then stayed away from everybody until we went home. He didn't feel like socializing anyway. The other twin had a good time. And I was a bit scattered. Didn't even think to take picture one of the big day at church or of the book club on Friday. So you'll just have to imagine it all with me. Some of it was good. Some was a little harried.
I'm sure you've had days like that too.
As always, thanks for reading.