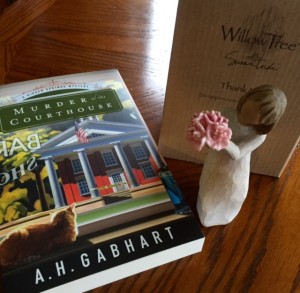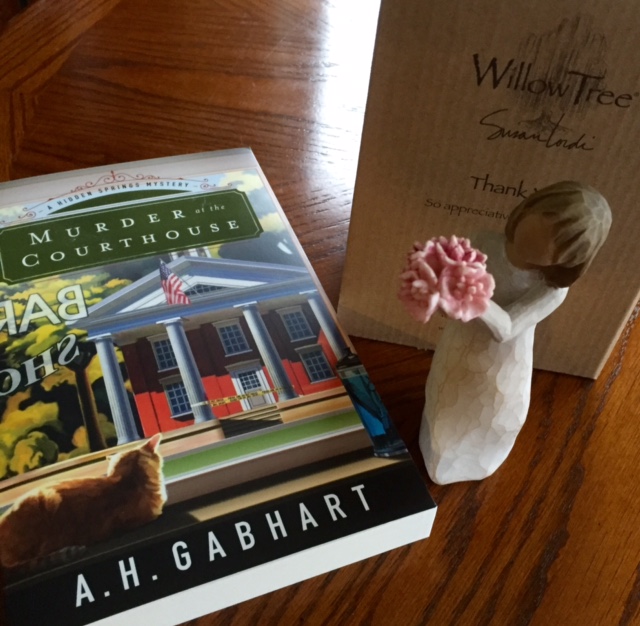 Wow! Now wasn't that Christian Fiction Scavenger Hunt a blast? I had so much fun going through and reading all the other authors' posts. They were all excellent, but I especially enjoyed Sarah Sundin's about her daughter's romance that sort of followed the plot line of one of Sarah's books and Lyn Cote's post about Louisa May Alcott. Learned some new things about the author of Little Women. That was the best part of the Scavenger Hunt. Learning new things.
While you were out there hunting clues and registering to win prizes, you were also learning about some new authors and some new things about some authors you already knew. I appreciate each and every one of you who went on the Hunt and those of you who paused long enough here on One Writer's Journal to enter for my prize by signing up for my newsletter. I'll be sending out a new newsletter next week with information on a giveaway to celebrate the release of Murder Comes by Mail in May.
Murder Comes by Mail Publishers Weekly Review
I'm excited to have you read this new Hidden Springs mystery and hoping you will like the story. Murder Comes by Mail did get a nice review in Publishers Weekly last week. That was fun. Here's a bit from the reviewer:
"Gabhart fills Hidden Springs – an intimate town where everyone knows everyone and a secret is hard to keep – with a delightful colorful cast of characters."
Those of you who live in small towns know about those colorful characters. Plenty of those around. And I've enjoyed creating a number of them in my books. Zella and Wes in my Heart of Hollyhill books. Graham and Fern in my Rosey Corner books. Especially Fern who grew more important to the story line with each visit to Rosey Corner. I should do a blog about her sometime. And then there were my Shaker books with the colorful Shakers. 🙂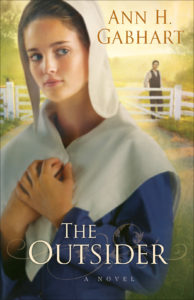 E-Book Sales
Speaking of Shakers – we were, weren't we – my very first Shaker book is on e-book sale for a few days for 99 cents. Less than a dollar. You can rarely buy a candy bar that cheap anymore and when you get a $1 greeting card, you think you've gotten a deal that you then have to stick a nearly 50 cent stamp on to mail. So, right now you can get a lot of words for that dollar. Hey, you could send that for a birthday card to a reader you know and come out ahead. 🙂 Check it out at Amazon Kindle, Christianbook.com or your favorite on-line e-book site. While you're there, you can also grab Scent of Lilacs for 99 cents and Murder at the Courthouse for $2.51. All three prices will end very soon.
And Now for the Winners
You've probably already checked out who won the big Scavenger Hunt prizes. Those were WOW prizes. Crystal B. of WY won a copy of all the books by the 30 plus writers and a $300 gift card. Jackie W of CA won a copy of all the books and a $125 gift card. Becky M will get copies of all the books plus a $75 gift card. Congratulations to all three of them.
I used Rafflecopter for the first time for my giveaway and I appreciate all of you who entered and signed up for my newsletter. I know some of you were already signed up and I thank you all for that. So, Rafflecopter picked a winner by random and that winner of the Thank you Willow Tree figurine and a copy of Murder at the Courthouse is Laurie L. I have e-mailed Laurie but haven't heard back from her yet. If I don't hear from her by Sunday, I'll pick a different winner.
Coming Sunday
As always, thanks for reading. And be sure to come back Sunday when I will host a guest here. Amanda Cabot, a writing friend, will tell you how and why she likes to do hands on research for her stories. She will also be giving away Sincerely Yours, a novella collection, to one of you (U.S.A. only) who comments on the post Sunday.