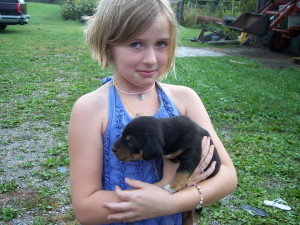 One More Caption – One More Chance to Win
I hope you've had fun with my Caption game. I have. You guys have great imaginations. Maybe you should be writing advertising copy. One more winner to pick this Sunday. So you can get your name in my giveaway drawing hat again to have a chance to win. Winner gets his or her choice of one of my autographed books plus a grab bag book. So far, Diana and Loretta have won. I'm going to get your books in the mail soon, ladies. I've been up to my eyeballs in edits this last week.
But here's a new photo for you to write your best caption. I can't wait to see what you'll come up with.
Sunday's Photo
You had some great captions for Sunday's photo of my daughter's dog, Sumo. Kimberli had the one I would have written. "SQUIRREL!"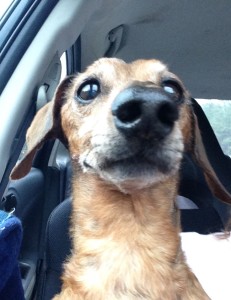 That's from that dog in the movie, UP. You might not remember anything else about that movie, but you do remember the dog and SQUIRREL.
But there were plenty of other good captions suggested too. Bacon was good. Not wanting to go to the vet was fun and would have definitely been true for Oscar if not so much for Sumo. Sumo loves the vet office workers. Ann said he was worried about that 4-letter word BATH. That's something Oscar tried to avoid at all costs.
I liked Marji saying he was taking a selfie. Karen thought he might be complaining about the picture making his nose look big. Could be he would have hit the delete button if he could. I've certainly seen plenty of my pictures where I would like to hit a delete button.
Then, Sumo could be doing some public service spots with Karen G's no texting caption and Linda Mc worried about tailgating. Michelle had him calling "Shotgun" to get the favored front seat. Have you ever done that?
All fun captions and more. Thank you all so much for taking part and making the game work.
Put on Your Thinking Caps for One More Caption
So now come up with something for the girl and pup picture. I'm not sure what I would say, but I'm guessing that you all will come up with something good. Leave a comment here to be entered in the drawing. I'm thinking about picking an extra winner from those of you who have suggested captions on all the photos.
As always, thanks for reading. You're the best.