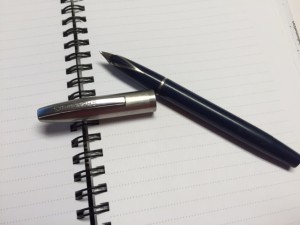 My Christmas giveaway is over, but I'm still thinking about all the great e-mails you shared with me about your favorite gifts received when you were a child or that you gave to a child. You let me have a peek into your Christmas memories and that was fun.
So now it only seems fair to share my own Christmas memories of favorite gifts with you. Perhaps the first gift I remember well is when my sister and I both got Betsy Wetsy dolls. We dutifully fed our babies water in the little bottles that came with them and then changed their diapers. That sounded a lot more fun in the advertisements than it actually was as best I remember. LOL. Another year we got almost identical dolls. My sister's had a yellow dress and blonde hair to match hers. Mine had brown hair and a blue dress. We both still have those dolls. I also still have a copy of Little Women I received as a Christmas gift, but it is far from mint condition. But books have always been favorite gifts and still are.
Other toys I found under the Christmas tree have faded from memory. There were puzzles and clothes and I seem to remember a metal doll stroller. But without a doubt, the most treasured gift I received was a fountain pen when I was perhaps twelve or thirteen. That's all I wanted. All I asked for. I wanted a real writing tool. The bottles of ink were great too. I just looked online to see if I could find a picture of an ink bottle and found an old Skrip bottle just like the ones I used to save up my pennies to buy. The bottles had a little glass well in the top that you tipped the bottle over to fill. Then you put the nib of the pen down into that little well and filled your pen. I always bought the blue-black ink. And I always, always got ink on my fingers when I filled the pen.
The bottle in the picture I found online was empty with ink stains in the bottom. I could have bought it for $23. Wow! I should have saved those ink bottles. But I wasn't worrying about future antiques then. I just wanted to have a pen that made me feel like a real writer as I scribbled my stories in my notebooks. Maybe that's how I still want to feel even though now instead of blue-black ink words traced out with a fountain pen, I keep my fingers on a keyboard and watch the black letters march across a screen. Either way, I want those words to tell a story others will want to read. And I do thank you for reading them, both those that tell a story that becomes a novel and those words I write here on my blog and on my Facebook page. Thank you also for sharing your stories with me and for each and every comment as you join the conversation. It's good to have reading friends like you.
Wishing you all the joy and beauty of the Christmas season. May the love of the greatest gift – Jesus – always be in your heart.