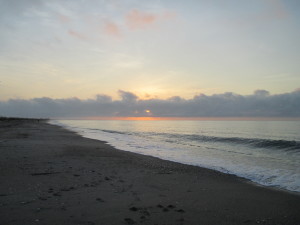 I invited a writer friend over to share her preparation for vacation. Here's what Kristy writes.
Morning!
If you saw my bags right now, you'd think I was going on a business trip. I made my list yesterday and it looked a little like this:
* Chargers (Kindle, Phone, car, download cord for camera)
* Laptop and accessories.
* Folders for the stories I'm writing.
* Pencils, paper, Creative Call.
You see, I am going on vacation.
Yes, vacation.
To the beach.
All the craziness lately cries out for a break.
Except I am taking the necessary accouterments with me. It's part of the job of a writer.
"A writer never has a vacation. For a writer, life consists of either writing or thinking about writing." ~Eugene Ionesco
I believe I have just proved that quote to be true.
And this is what my Sweet I Do said: "You get the privilege of taking it with you." What sweet privilege that God has given me a portable gift.
Seriously.
I take this amazing, wonderful, crazy, thrilling, terrifying, horrible, boundless, full-of-blessings-if-you-allow-it gift with me to all places. It's kinda like making sure we don't check our Christianity at the door of the church when we leave on Sunday mornings, or Sunday evenings, or Wednesday nights, huh?
"So let's not get tired of doing what is good. At just the right time we will reap a harvest of blessing if we don't give up." 
(Galatians 6:9 NLT)
Even on vacation.
Even in our day jobs.
Even when things are difficult and challenging and seemingly impossible.
Even when we don't feel like it.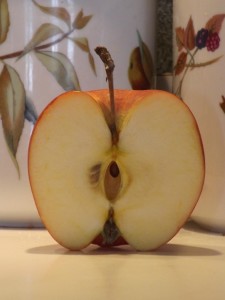 We have no idea how many apples are in one apple seed.
But God does. And He is the master of the harvest. Oh, when the harvest comes, please let me have difficulty lugging the bushels to His storehouses!
Writing on …
In His Grip,
Kristy Horine
Kristy has a beautiful, creative way with words. She sent this post as an e-mail message to her writers group and kindly agreed to let me post it here. As she was getting ready to go on vacation. I admire her dedication to her writing calling.
And I can identify with her packing for vacation. That was me this summer. Packed up the laptop. Made sure I had the chargers and more. Surely there would be time for some creative writing. Uh, not really. The beach was there on one vacation. The mountain trails on another. Besides, the more important thing, the family was there. I love to write. I think it might be great to take a writing vacation. Not a vacation from writing but a vacation to do nothing but write. But if I ever do that, I'll have to go alone. Close myself up in a cabin somewhere and you know what? Then I'd probably go to sleep.
But Kristy is no doubt more self-disciplined than I am. She probably got all those stories written while vacationing. It is a blessing to be able to pick up your writing work and take it wherever you go. Sometimes a mixed blessing. Because Kristy is right about never being able to completely shut off your writing impulses. Everything you see or do is continually feeding that creative well inside you. Some things you'll never draw out, but then some time, in some story you might just need that one particular thing you have seen or heard or experienced. That's how writing is. Everything you've ever done, read or imagined mixed into a big stew pot of creativity.
Thanks, Kristy, for sharing your vacation preparations with us. But more than finishing those stories, I hope you found some days of joy with your family and sun filled peace for your soul.
About Kristy ~Writer, teacher, poet, artist, mother & wife Kristy Robinson Horine has worked as a journalist, studied through the Christian Writers Guild, and is now a freelance journalist. She writes for Kentucky Monthly and other magazines. Check out more of her beautiful blog posts on Write One Real Life.