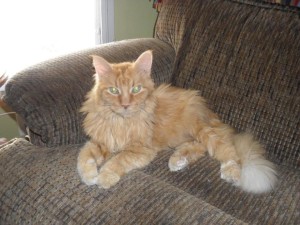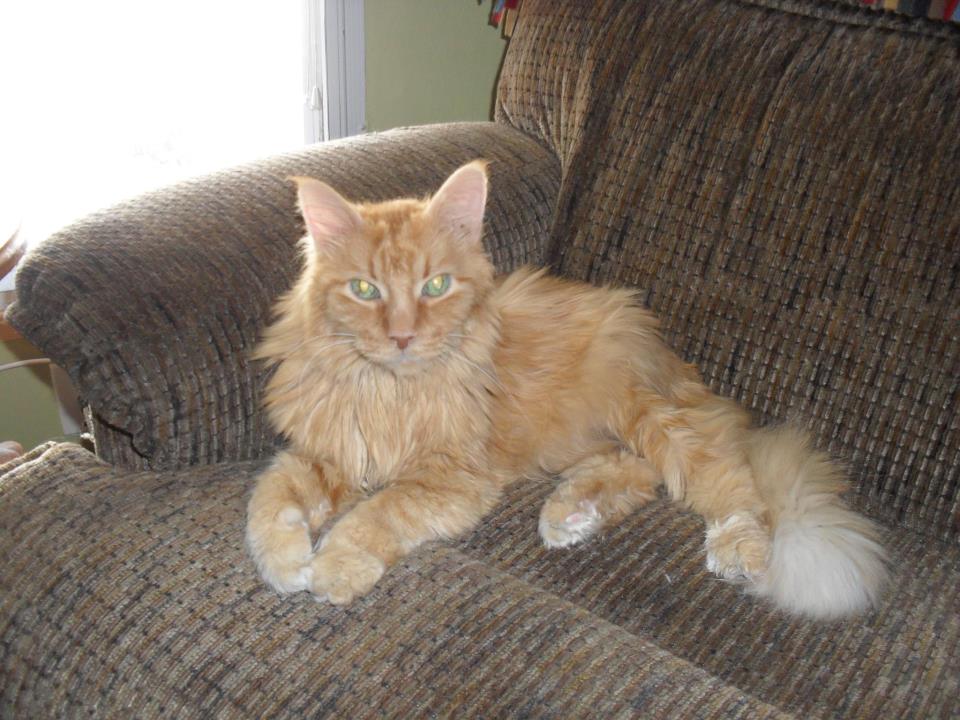 The contest to celebrate my new book, Murder at the Courthouse, is over and the winners have been picked. I give each of your entry e-mails a number and then pick the numbers of the winners by random.org. Some of these days I'll learn how to do that raffle copter that other writers use, but right now I'm enjoying hearing from all of you when you enter. I especially loved all your cat stories. I've shared a few, but I had so many good ones that I could do cat stories for weeks. It is obvious that cats are unique and interesting pets. So even though the contest is ending, I'm going to share a few more stories.
Lynn told me she had too many cat stories to share just one, but she did share about being owned by a number of cats. "Having been cat-owned almost all my life (right now I'm dependent on being owned by the cats of friends, instead of being lucky enough to be owned by my own cats), I can say that I have too many stories to be able to just pick one. I also can say that all the cats I have ever known, or currently know have enriched my life to the extent that I can honestly say that I don't know what I would have done without them all!!
And that Mary Bly quote?  I would amend it as follows: "Dogs come when they're called. Cats take a message and get back to you later. If you're lucky."
Lynn is so right about how independent cats can be. 🙂
Darlene tells us about a special cat she rescued and how it came to help her.
I had gotten to my boss' house from a conference trip out of state and was picking up my car..spotted something small and black. I was stunned to see a small fur ball. I went to pick her up and asked my boss if they were missing a baby kitten, so she came back out to see where I found the kitten. She said she did not know of its existence as her street was known for dumping unwanted pets. So I went door to door checking ownership. My boss could not keep it so I took it home with me while in search of its owner, but doubted anyone would claim it. I ended up owning the cat for 19 years and it was an amazing cat as she somehow knew I was deaf…because she would come up to me and tap my leg or arm to get my attention and meow at me then go to the direction of the sound. She often alerted me to knocks and ringing of the doorbell. She died the day after Christmas. She played with my toddler up until her death. She lived with diabetes for 5 years….when she was diagnosed with diabetes I told the vet I could not afford $1,000 a month to treat her. He said that he had a farm lady with the same issues and was able to keep it alive for 3 years by giving lots of water and high fiber diet. Had no problem trying that and she lived 5 years with this and had no issues with it. My current cat is nothing compared to my old cat. She was really a special cat.
Great story, Darlene. Pets surprise us sometimes with their intuitiveness.
Sue shares this story about a cat that found a place in her heart. "I had a cat named BearBear who was my soul kitty. He would follow me anywhere and always jump on his favorite chair as soon as I put the foot part up. Even when sleeping. He loved to talk and be told he was a pretty boy. He was a long haired orange and cat and lived to be 21. Here he is in his favorite chair.  I still miss him."
BearBear got his picture on this post up top.
Last we have Felicia's fun story about a cat that did not like change.
I have 3 cats. My oldest is girl tortoiseshell named Shaggy. If you saw her, you'd know why she was named Shaggy. She's 17 years old and full of spunk with a capital S. Shaggy hates change, so you can imagine having a large family and moving 3 times she wasn't too happy. When we lived in our first house we only had the dish and no cable. Cable hadn't come to my town yet, seriously!. So the cable men came and had to dig up my yard to put in cable wires etc. Shaggy was out hunting when they came so when she came back and the yard was tore up she wouldn't come home. She stayed out for 5 days, we would call to her but she'd ignore us. And I did start to worry that she might get hurt. But finally the day came that the cable guys were gone and she moseyed on over to the house. I opened the door and she hissed and ran off. This happened several times over the next few days. I finally figured out what was bothering her. I had bought a new front door rug! I went out in my garage and got the old one and put it back down. Shaggy came home that day!
And the Winners Are…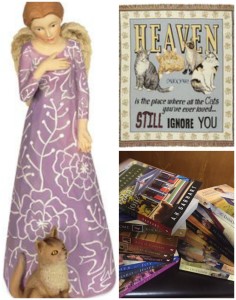 I imagine you are thinking about time!! So drumroll please. First place winner is Edward A. He will win the cat throw and his choice of one of my books. He says he's allergic to cats, but that his daughter is a big cat lover. Flora M is my second place winner. I shared her cat story a couple of weeks ago. She had the cat that could almost talk and say her daughter's name. Flora will get the angel and cat figurine and her choice of one of my books. Third place winner is Felicia P. I shared her cat story about Shaggy today. She gets her choice of two of my books. I've send the winners e-mails. If I don't hear from them by next Sunday, I'll pick new winners.
A special thanks to all of you who shared stories with me about your cats. I had such fun reading them all. I may share a few more in the weeks ahead. But first I'm going to come up with a blog readers contest and giveaway. Maybe a new mystery photo contest. Tune in next time to see what I'll come up with to find a new way to give away some books.