The Beach
Ah, the beach. The relentless crash of the waves. The beauty of their power. The joy of throwing your body into the surf. The happiness of sitting in the sun o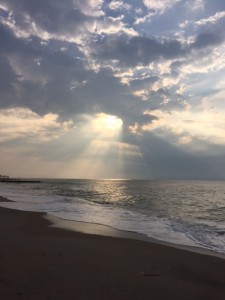 r walking along on the wet sand letting the ocean nip at your toes. The fun of hearing a child giggle at the first touch of the waves. So much to love about the beach.
I dipped my toes in the ocean last week at Edisto Beach and that's why my promised post about the winners of my blog giveaway is a little late. It was a loonng drive home yesterday, but an uneventful one which is the best kind when you're on the road. I brought home dozens of great pictures and even more wonderful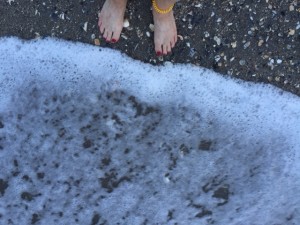 memories of fun times with the family.
Sunrises and Kids
I enjoyed sunrise walks with my daughter who is an early rise like me. We saw the sun come up and took picture after picture. We dipped down to the sand now and again to examine a shell that caught our eyes. We talked and laughed and enjoyed the sound of the surf. We looked at the turtle nests and missed seeing a few hatchling turtles be helped into the ocean by mere minutes, but met a few volunteers of the Turtle Patrol and found out it's a banner year for turtle nests with over 500 along the beach there.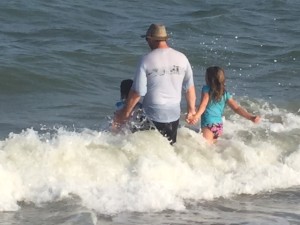 Then later in the day the grandkids were up and out in the ocean with their dad. I ventured out too, but I really don't like the waves over my head. So I stayed shallow most of the time and the waves only sneaked up on me one time to douse my head. The grandkids didn't care. They leaped into the waves over and over. We saw dolphins one day swimming close to the beach, but didn't spot them again. We were glad not to see sharks, but since several people have had close encounters with sharks on the SC and NC beaches, we were a little concerned and my son kept the girls close. We had a great time and the weather was good until the last day when thunderstorms kept us inside playing cards for a while. One of my granddaughters really likes card games. That's good, because I do too. We played Phase 10, Five Crowns, Canasta, Rook, and Quiddler. I liked Quiddler best because it's a game of words, but the other games were fun too.
Now Back to Work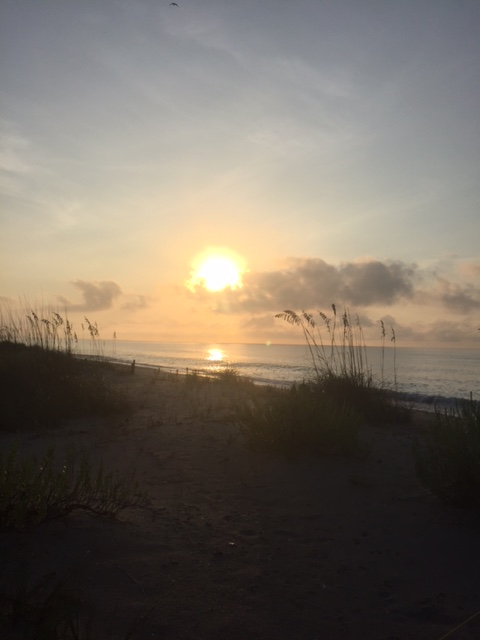 This morning I'm thinking I need a vacation to rest up from my vacation. But I am glad to be home. Oscar was really glad to see us. A friend took great care of him, but Oscar likes things back to routine. Now I have to get down to business working on my book. What happens next? That's what I need to figure out. I'm also still shouting out about The Innocent being available for readers and enjoying hearing that some of you are liking the story. You might enjoy going over and reading Carlyn's neat interview on Margaret Daley's blog. It's too late for the book giveaway, but Carlyn gave some good answers to Margaret's questions. Click here to see what Carlyn says about her life and her dog, Asher.
Finally, the Winners
Here are my three winners of my blog giveaway. Drum roll please. Susan Heim, Deana Dick, and Lillian Weller – you are the winners. I'll be getting in touch with you to find out if you want my new book, The Innocent, or would like to choose one of my other books.
Hope you enjoyed watching a couple of the sunrises with me. Thanks for reading and I hope you have a blessed week.