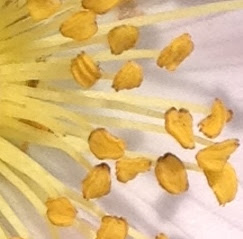 The Winner of the First Book is…


And my first blog book giveaway winner is Alla. I'll be in touch via e-mail, Alla.
Flower #2


You all were too good at the first game. You're either lucky guessers or you paid attention on my Facebook page. If that's it, you'd play a mean game of Concentration. Wasn't there a game like that on television where they had to match something on a big board? There used to be so many games on daytime television. Some of them are still around. Price is Right. Jeopardy. Wheel of Fortune. I used to like Password. I think that's the right name. More recently, that crazy game A Minute to Win It was sort of fun. I watched it some with Mom when I was staying with her. She liked it. Which old television game shows do you remember?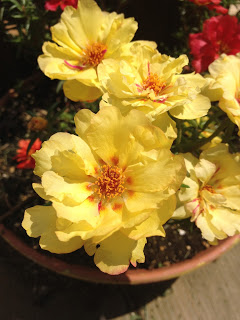 But back to my flower game. Yes, indeed, flower #2 was the new flower that bloomed too late to make my parade of yellow flowers on my Facebook page. It's a moss rose or at least, that's what I always called it. Those little flowers are so cute and tough too. They can take the heat.
And Now on to the Next Game
This post we're doing something a little different. It's still a yellow flower, but do you recognize which one? Any comment will get you an entry (even an "I don't know"), but the right answer gets you two chances to win. Remember to guess before you read the comments. One winner, named in the Sunday post, will win the choice of one of my books, autographed to the winner or to one of the winner's family or friends. So if you already have ALL my books (and I really thank you if you do!), keep in mind that books make great gifts for any occasion or a just for fun occasion.
Newsletter Shaker Gift Giveaway


I'm sending out a newsletter in the next couple of days with a Shaker gift giveaway to celebrate The Innocent. So if you'd like to be on my newsletter list and you aren't already, be sure to sign up pronto.
Thanks for reading