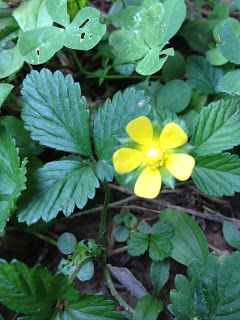 Flower 1
Flower 2 Flower 3
The Innocent is Ready for Readers


The Innocent is going out to readers. The internet sites are shipping the paper copy of the book already. It's about three weeks before the official release date, but if the book is out there, that date doesn't mean much. I haven't seen it on a store shelf but where I live, don't many stores have bookshelves. Just our local WalMart Store, but they don't always carry my books. Local connections don't mean much in the corporate world.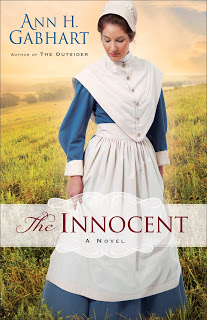 First Review Spotted


But I did just see the first review of The Innocent online and I was happy to see that the reviewer highlighted the spiritual thread in the story. Here's a bit of the review from Jeanette's Thoughts "Keep praying. When you feel like giving up…keep praying. When you are hopeless and scared…keep praying. This book had such a powerful message. Keep praying."
Pray Anyway


My character, Carlyn, did find out that no matter the circumstances in her life, prayer could help. Perhaps I zeroed in on that theme in this book because I was writing it during those last hard months of caretaking for my mother who suffered from dementia before she passed away. Prayer got us through some tough days. Not only my prayers, but many of you and also my Facebook friends lifted Mom and me up in prayer then and also later when I was diagnosed with breast cancer. Now I have a niece going through cancer treatment and she has prayer warriors making her difficult path of treatments easier. Prayer is powerful.
So it was good seeing that the reviewer appreciated the prayers or need for prayers through my new Shaker story.
Yellow Flower Contest – Maybe Win a Book

I did finally figure out a contest to use my yellow flower pictures. For those of you who don't join the conversation on my Facebook Page, let me explain. For thirty days in May I spotted and posted a different yellow flower every day. Then the thirty-first day came and I hunted but couldn't find a new yellow flower. Since then a few more yellow flowers have popped up for me to spot. The game is to guess which photo of the three above is a new yellow flower that wasn't posted on my FB page. Flower 1, flower 2 or flower 3.
Every guess gets an entry, but if you guess the correct new flower (the one that wasn't posted on my FB page during the thirty day run), you'll get two entries. One winner, chosen by random drawing, will win his or her choice of one of my books. That includes the new one, The Innocent, if that's the one the winner wants. Your comments have to be on here by 6 p.m. Wednesday, June 17 when I'll draw and post the winner on my next blog post. Then I'll put up a new set of flower pictures to play again with the winner posted on the next Sunday. Two winners this week and two winners next. Open to all readers over eighteen.
So I hope some of you will play my flower guessing game. Thanks for reading.