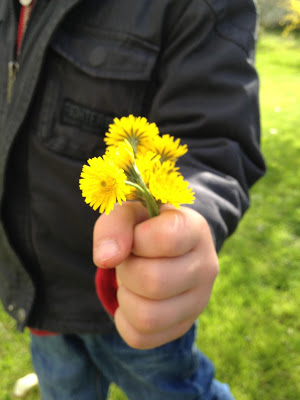 Only a few more days until I draw the two winners of my Honor Mom Giveaway. Contest is open to USA and Canada and entrants must be over 18. You can enter by sending an e-mail to annhgabhart(at)yahoo(dot)com or leaving a comment here on this post with a way to contact you.
Two winners will be picked by random drawing and one winner will get a beautiful NKJ Study Bible and one of my books and the other winner will get a complete set of my Rosey Corner books: Angel Sister, Small Town Girl, and Love Comes Home. The last book, Love Comes Home, just won the Selah Book of the Year Award. I'm still floating a little off the ground about that. 🙂 Then today I had a guy friend tell me he'd read Love Comes Home and then went back and read Small Town Girl. I told him he might as well go on and read Angel Sister too even if he did go backwards through the books. I was pleased that he said he was right in the story and it didn't hurt that he hadn't read them in order.
Many of you have sent in heart-warming stories about your mothers with your entries. That wasn't a requirement to enter, but it's always fun when you share your stories. You had so many great stories that I won't be able to share them all, but I think you will enjoy these I am sharing today.
Corsages for Mother's Day
First here's one from Bonnie with a memory of how it used to be at churches on Mother's Day as she also shares how her mother is on the dementia path now. One I know too well after walking it with my mother. Bonnie says:
"I can't recall a specific Mother's Day that stands out from the rest – however, one memory is of my mother and I always having a corsage to wear to church on Mother's Day, when I was young. A practice that doesn't seem as popular anymore. As my mother is now in the early stages of Alzheimer's, I'm even more aware of the fact that I might not have her much longer, mentally or physically, and the need to take advantage of the time I do. She has always been an optimistic person, and remains so, even in the face of her disease – confident of God's plan for her life."
May the Lord bless both you and your mother as you treasure good moments together, Bonnie.
Just an Old Wives' Tale
Now here's a story from Anne about her mother who didn't mind telling the doctor she was an "old wife."
Hi–my favorite
"mother" story took place when I was less than a week away from
giving birth to my daughter in 1987. My mother had come to stay
with me and be with me for the birth. On Monday of that week (my daughter was born on Thursday) Mom went with me to my doctor's appointment. She asked him about the possibility of the baby coming on the day of the
full moon that week. He said "Oh, that's just an old wives'
tale." To which she responded "Well, I'm an old
wife." Sure enough, the full moon was Thursday.
Mom has been gone now
for 22 years, but I've made sure our family doesn't forget her or this story.
Thanks, Anne, for sharing your story with us. Sometimes those old wives knew.
A Lesson Learned on Mother's Day
Last we hear this extra sweet story from Felicia on a day she got a wake-up call about Mother's Day when her daughters gave her gifts from the heart.
"I'll share my favorite
Mother's Day story although it's one I learned a lesson in. I was pregnant with my
5th child and we didn't have a lot of money. Only my husband was working. I was
hot and miserable because we lived in Florida and my due date was July 16th. I had a hard time sleeping mostly because we
had a water bed!!! I had to have my husband turn the heat off on it; I was just
too hot. And we can't afford air conditioning, cable or even a phone! So
I am sleeping in and my two oldest daughters are banging on my door. They
are excited and I am grumpy. And I yelled at them for waking me up!! But it's
Mother's Day so I get my grumpy self out of bed and go out into the living room
and see what they want.
They had bought me
gifts. They had saved their allowance and then went to yard sales our neighbors
had and bought me presents for Mother's Day. They even made me cards! I was humbled after
that. In awe of their creativeness and felt really terrible for having snapped
at them. For wallowing in self pity when I couldn't see I had the greatest life
of all!
For me it was the best
Mother's Day because I realized at that point that I wasn't being the best
Mother I could be. Not just Mother but person. And after seeing the
thoughtfulness of my daughters and how much time and preparation went into it,
I was just so appreciative. And grateful for the wake up call that Mother's Day.I remind myself of this
day whenever I have a bad one. I learned a valuable lesson from my 2 daughters
who were 7 & 9 years old!
Love your story, Felicia. All us moms understand your grumpiness. Pregnant and suffering in the heat! We'd be grumpy too. Then our hearts, like yours, are melted by the sweetness of your daughters. Thanks for sharing with us.
Hope you all enjoyed the stories tonight. I'll let you know who wins on Sunday or maybe early Monday morning. A former pastor is coming to visit this weekend. So time for blogging may be limited.
As always, thanks for reading.