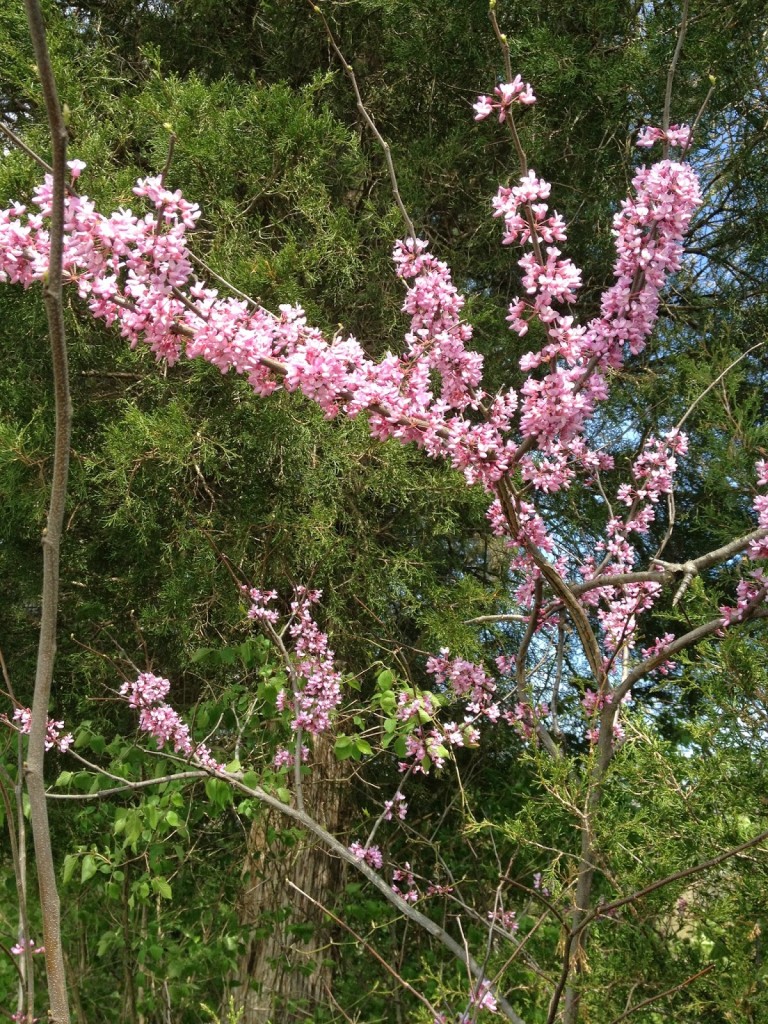 When the Redbuds Bloom
No new flower to name this week, but if it was, I'm sure you would all know this one. But when the redbuds bloom, you can know it's spring in Kentucky. And that you'll probably have a cool snap in the weather for Redbud Winter. But the Name the Flower game is over and the winners have been picked from my drawing hat. Well, actually by random number. Each guess you made got you a new number. It didn't matter if the guess was right or not.
Last Week's Flower – Bell Wort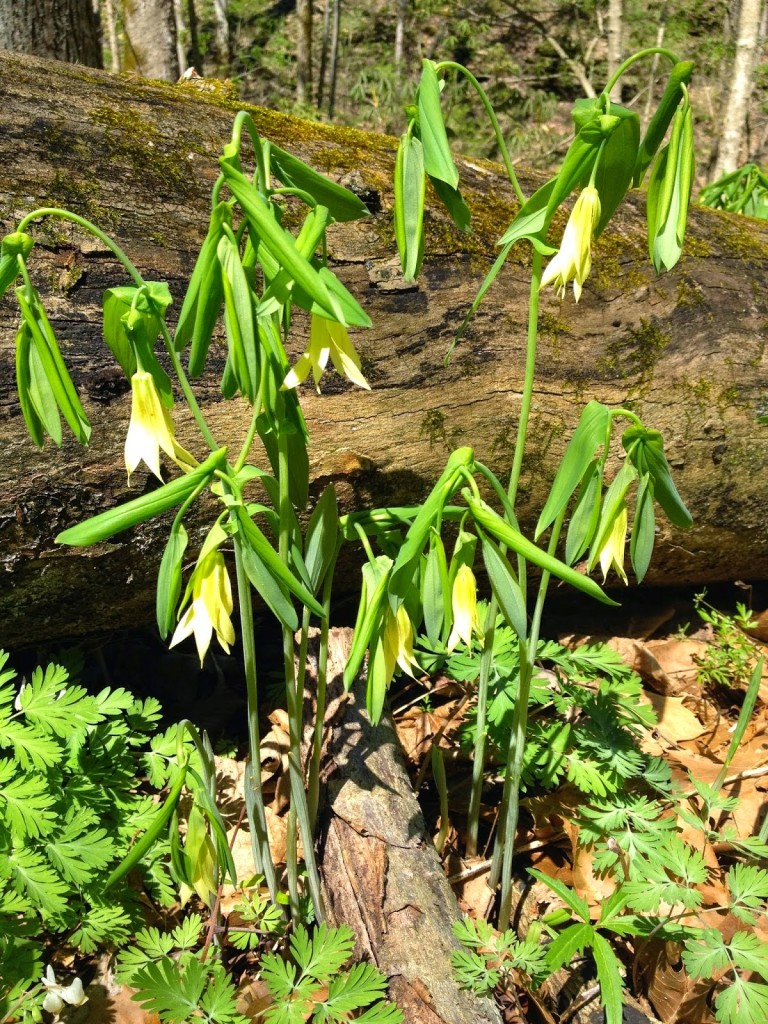 There were some very imaginative names suggested for last week's flower. Melanie's suggestion of "Hang Down Your Head Tom Dooley" for the flower made me smile. But "Cornhusker's Ghost" by Kate, "Umbrella Flower" by Lisa and "Weeping Bells" by Sharma were good too. Several of you suggested they were Snowdrops. But the name in my Kentucky Flower book is Bellwort. I did go check on-line and there were some interesting common names for the flower. "Merrybells" echoed Sharma's name but on the positive side. Other common names were Wild Oats, Strawbells, Mohawk Weed, Straw Lily, and Yellow Bellwort.
Wort is Latin meaning common, and my flower book says the bellwort is a common spring wildflower and the internet says it grows widely in a number of states.
Bellwort was used for medical remedies by both Native Americans and early pioneers. Some of the uses were treatment of snakebites, to reduce swelling, and as a poultice for topical wounds and skin rashes. Concoctions of the plant were also used for canker sores and other mouth infections and to treat sore throats. You can read more about the bellwort here. That's where I got the information for the plant's medical uses.
And the Winners Are


Now that I made you wait through the flower lesson, drumroll please. Here are the three winners of the Name the Flower Game. Linda M., Danie W., and Kate H. I've sent all three of you a message at the e-mail address you left with your comments. As soon as I hear from you, I'll get your books in the mail.
Thank You All for Playing


I do appreciate all of you playing my Name the Flower game. You make my contests here so much fun. I'll be doing something else again soon. And for sure, I'll be sending out a newsletter contest in June to celebrate the release of The Innocent in July.
But who knows? I might have something else out there before then just for fun. We do have Mother's Day coming out. As always, thanks for reading.
.