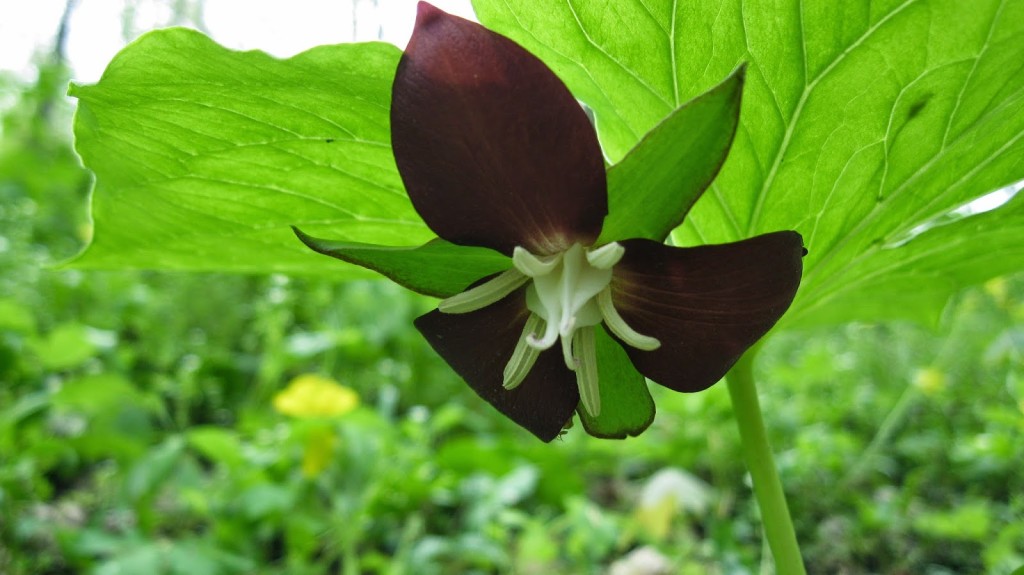 A new flower for my Name the Flower giveaway game
As I'm sure you've been able to tell the last couple of weeks, I really enjoy wildflowers and taking pictures of them. I used to have to consider each picture back when I used film cameras. But with digital cameras, I can go wild and take more and more pictures even if I know I've taken pictures of that same flower last year and the year before. I guess I think maybe this year's picture will be even better. And it's sort of like bringing the flowers home with me.
I've taken numerous pictures of this post's new flower. It's not an easy flower to capture. But it is lovely. I'm sure some of you will know what it is. You can name it the actual flower name or come up with a new name for it. Both are fun and either way will get you an entry into my giveaway. Each guess on a new flower gets you a new entry to maybe win a couple of books.
The Big Reveal of Last Post's Flower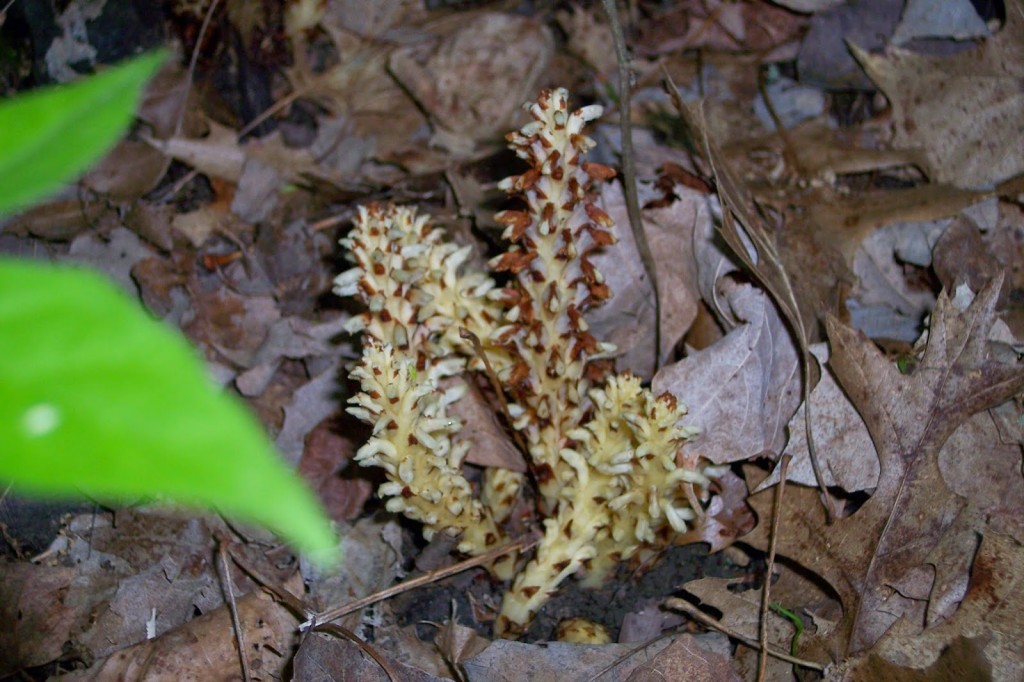 Nobody gave the flower book name for Sunday's flower, but some of you did come up with interesting and fitting names. There was Nutty Buddy, Coral Pinecone, Seaweed, Pomegranate Fern, Underwater Fern, Seaweed, and more.
The common name for this unusual flower is Squawroot. It's also called Cancerroot and is in the Broomrape family. Another name for it is Bear Cone. That sort of goes with the pine cone suggestion, doesn't it? But the Bear Cone name comes from the fact that bear, as well as other mammals, do eat the stalks and seeds and then spread the seeds in their feces.
Squawroot contains no chlorophyll and must obtain its nutrients as a parasitic plant. The plant attaches primarily to oak tree roots but rarely harms the host tree. The squawroot seedlings grow underground for approximately four years. I'm beginning to think I was fortunate to ever catch sight of this odd flower. After four years, it sends up its scaly, flowering stems. I don't remember noticing them having an odor when I found them but the information I found online said they produced a scent that fell somewhere between carrion and cabbage.
The reason the flowers are called squawroot is their medicinal qualities. Native American women used them as a treatment for menopause symptoms. It was also used for bleeding in the bowel and uterus and for headaches.
Besides being a folk medicine, squawroot can be consumed as a food. The above ground stalks may be eaten directly or dried to brew tea. Somehow with the way they said the plant smelled, I'm not getting a yearning for that tea.
Name the Flower Game


So now you can name the new flower and throw your name in my giveaway hat to win your choice of one of my books and another grab bag book. I'll pick three winners on April 19, so get your entries in by midnight April 18. More details on my Events page.
E-Book Sale


Angel Sister continues to be on e-book sale for $1.99, but today only, Thursday (04-09-15), you can also download my first Heart of Hollyhill book, Scent of Lilacs, at your favorite e-book site for 99 cents or less.
Amazon
Barnes & Noble
Christianbook.com
As always, thanks for dropping by. I hope you enjoyed the flower that didn't look that much like a flower. This week's flower is definitely a flower.