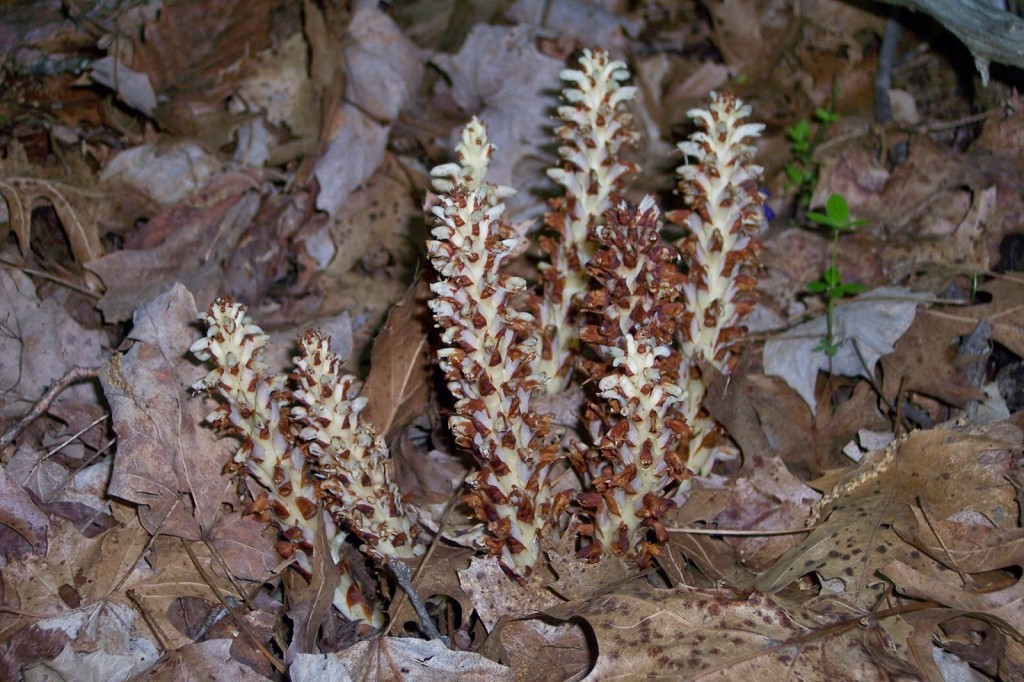 What would you name this?
Are you tired of flowers yet? I hope not, but in case you were thinking all flowers look alike, here's a new one for you to name that definitely doesn't fit the pretty flower in a vase image. Of course, most wildflowers are meant to decorate the woods and hillsides and don't fare too well picked for bouquets on the table. Before Mom died, I did pick some of the most plentiful varieties to take to Mom so she could enjoy the blooms she always liked seeing when she was still able to hike to the area where our wildflowers grow. But it's a long walk from there back to my house and I was fortunate to make it with most of the petals still intact.
So what would you call our new flower this week? You might know it's actual name or if you don't or even if you do, what would you name it if you were the first to see this flower? Or would you even know it was a flower?
Last Week's Flower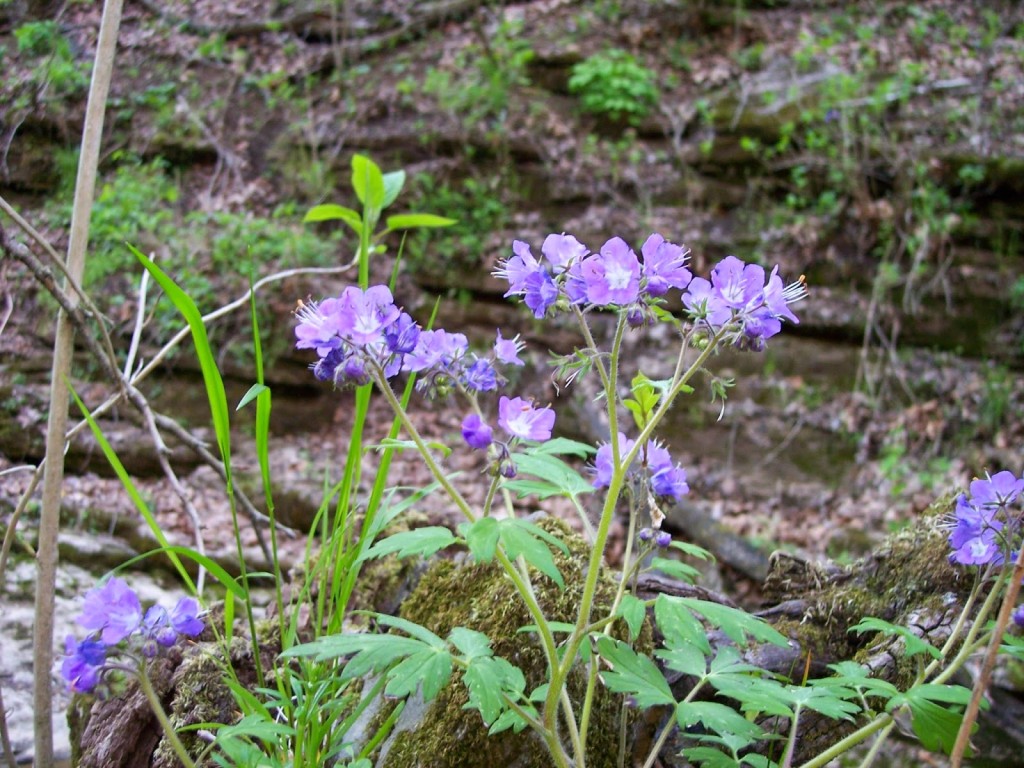 Purple Phacelia
Here's another photo of last week's flower. One person named it correctly when she saw it on my Facebook page. It's a purple phacelia. It's a widespread wild flower here in KY and frequent in woods and especially in deep leafmold on rocky slopes and ledges. Exactly the kind of place where I found the flowers and took these photos. In last week's picture the flower is growing out between the rocks of a ledge.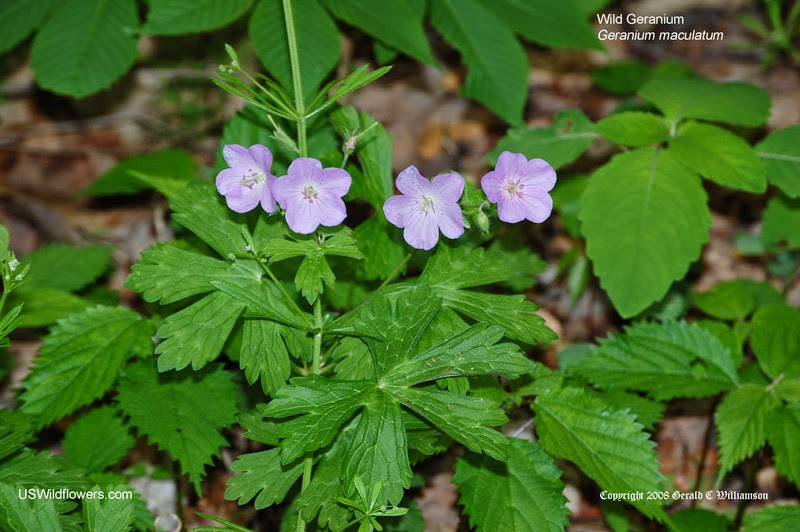 Wild Geranium
Several of you called it wild geranium and I must admit that's what I've always thought it was. But then I searched my flower book to be sure I had the right name for this Name the Flower contest and took note of the leaves. That's when I found the correct name. There are also wild geranium on my hills and ledges, but the leaves are not the same and the blooms don't have as much of a noticeable white center or as long stamens. Leaves are always a big help in identifying wildflowers and in locating them too.
Name the Flower


So now you can name the flower and have a new entry in my Name the Flower Contest. I'm picking three winners on April 19, 2015 and those winners will get their choice of one of my books and a grab bag book of another Christian author. Not big prizes but sometimes the fun is in playing the game.
Hoping you had a happy and blessed Easter weekend. I can't wait to see what imaginative name some of you will surely come up with for the name of this post's unusual looking flower.