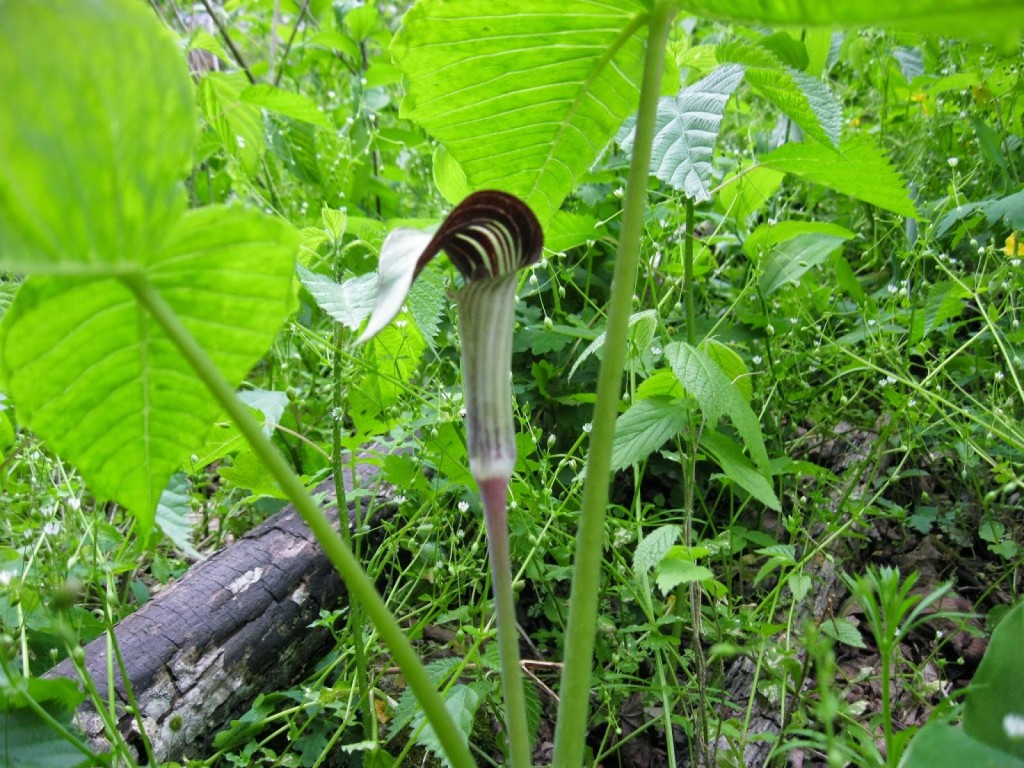 Spring is still dragging her feet around here and letting Jack Frost hang around days too long. But next week, warmer air is supposed to show up and maybe that will mean flowers start showing up too. Are you ready for flowers?
I hope you're ready for a new flower to guess. Or to name if you don't know the name already. Or even if you do, you can say the name you think might fit the flower better. So, give it a try and enter my Name the Flower contest. You might win a couple of books, one of mine and one of a different Christian author.
BUT FIRST, LAST WEEK'S FLOWER NAME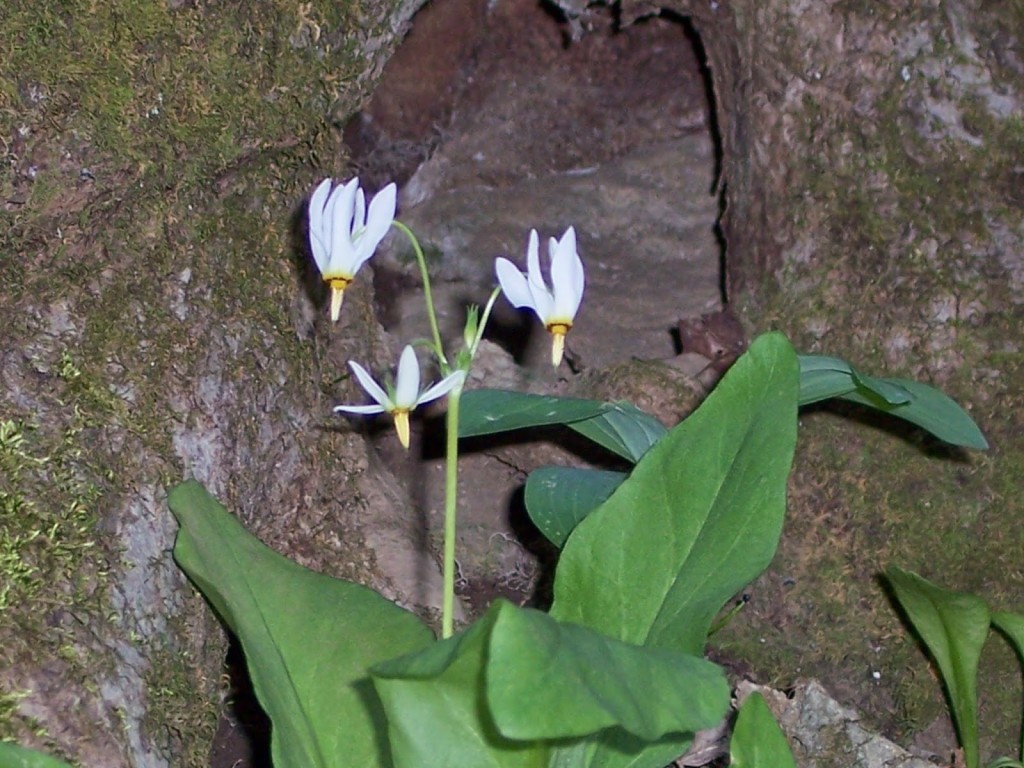 Several of you named last week's beautiful flower. A few guesses were Adder's Tongue, Dog-tooth Violet, Dutchman's Britches, but nobody came up with the flower's actual name or at least not the name for the flower in my Wildflowers & Ferns of Kentucky book. However, some of you came up with great new names for the flower. Dewdrop, Teardrops, Grandmother's Dancing Bells, Green Whisper, Job's Arrow or Flying Geese. Now those are some good names. The Flying Geese and Grandmother's Dancing Bells really caught my fancy. Karen's name of Job's Arrow showed some great thinking too.
But the flower's actual name is Shooting Star. Here's what the wildflower book says about this flower. "The rocket-like flowers of this strikingly beautiful plant appear designed for space flight. It is frequent from Central Kentucky westward but rare in eastern Kentucky."
It's not rare in my wildflower woods area, but it's a flower that always makes me want to take one more photo.
NOW CAN YOU NAME THE NEW FLOWER


The flower up top is the new flower to name. It's one of my favorites to find. Let's see if you know its name. You can post that or you can still use your imagination and give it another name if you wish. You can even simply say you haven't a clue about a name. Any of those will get you a new entry into my Name the Flower Contest. Remember, each time you name a new flower posted here, you get a new entry into the giveaway.
I'll pick three winners from the entries by random drawing on April 19, 2015. So April 18, 2015 at midnight EST is the deadline for entering. You must be 18 to enter and if the winner chosen lives across the ocean, the prizes will be in e-book form. If you haven't guessed on one of the other flowers and left your contact information, be sure to leave it with your comment. If you've already left it on a different guess for this contest, then I'll have it.
Thanks for playing my Name the Flower game.