Celebrating Mom's birthday!
Mom (on the right) and her sisters, Evelyn and Margaret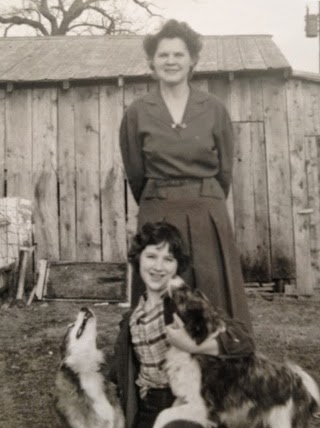 Mom and me and my dogs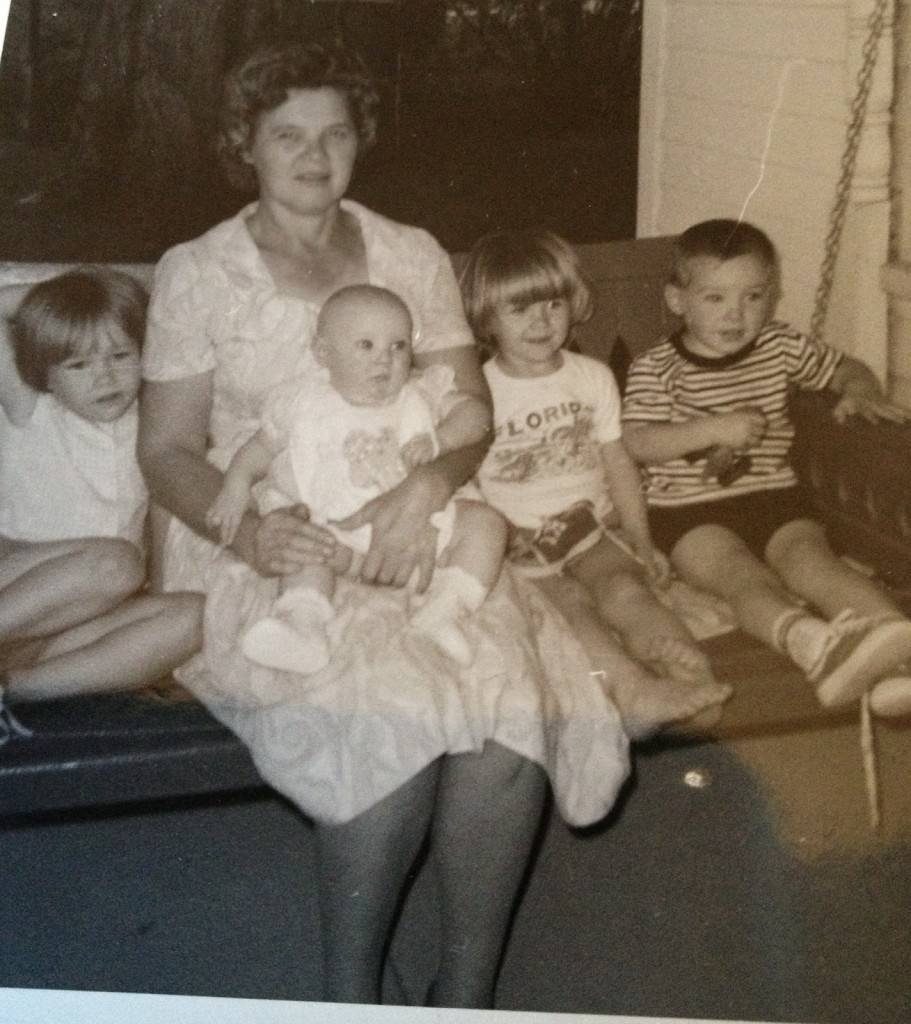 Mom and her grandkids
Monday the 16th of March is Mom's birthday. The first birthday I haven't been able to celebrate with her. She's gone on to heaven where she doesn't have to worry about getting older and where every day can be blessing filled. Mom would have been 95 if she had made it to this day. She did not. She passed on last July. Mom always said she wanted to live to be 100. She almost made it.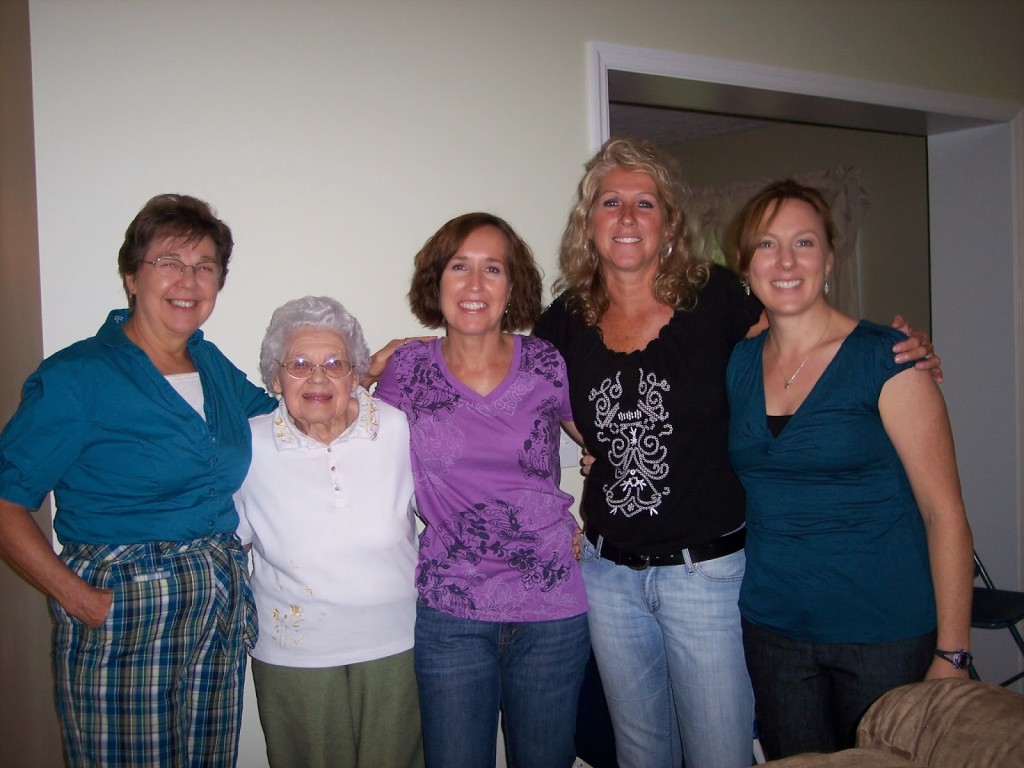 Mom with my sister and her granddaughters
She had a hard way to go those last few years after dementia stole her ability to remember. That's not something I'd wish on anybody. And certainly nothing I wanted my mother or us, her family, to go through. My mother was a very determined woman and so when dementia made her think she was still a young woman who needed to be taking care of her children or cooking for her husband or sometimes being so young that she needed to be home with her parents, then she could not accept that she couldn't go out the door and do what she thought she needed to be doing.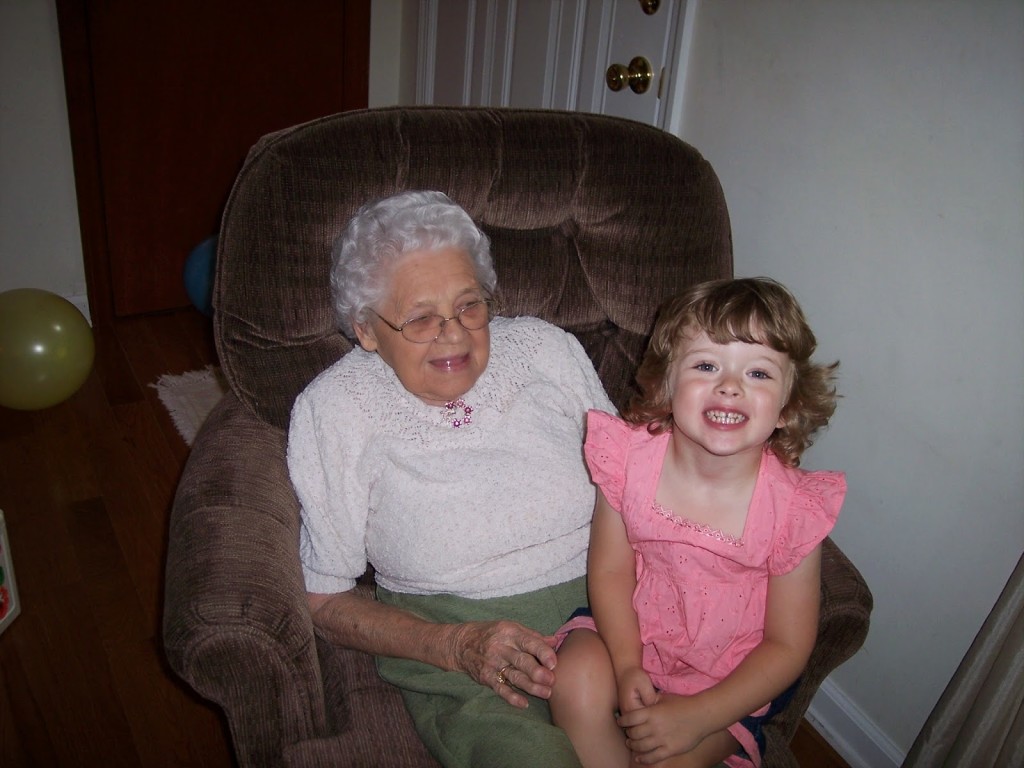 Mom and a great granddaughtr
But now if I can push those last unhappy years aside, I know how much Mom loved life and how much she loved her family. She was a beautiful woman inside and out. And I was very fortunate to be her daughter. What a blessing to have a mother like her! She made sure we learned right from wrong. She encouraged us in whatever we wanted to do with our lives. She loved us even when we were not exactly lovable.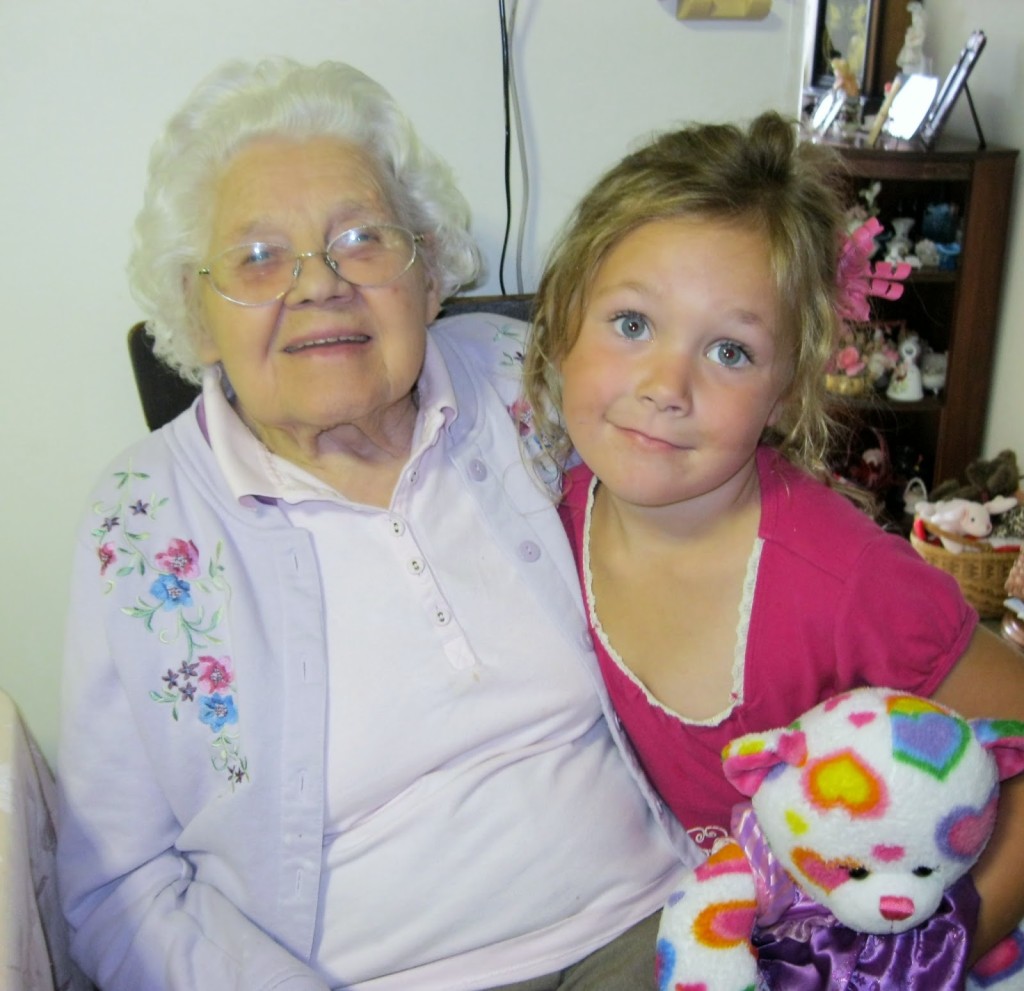 Mom and another great granddaughter
In her more aware moments in those last years she would say she was tired and ready to give up living except she didn't want to leave us. Family meant so much to her. She meant so much to me. I miss her!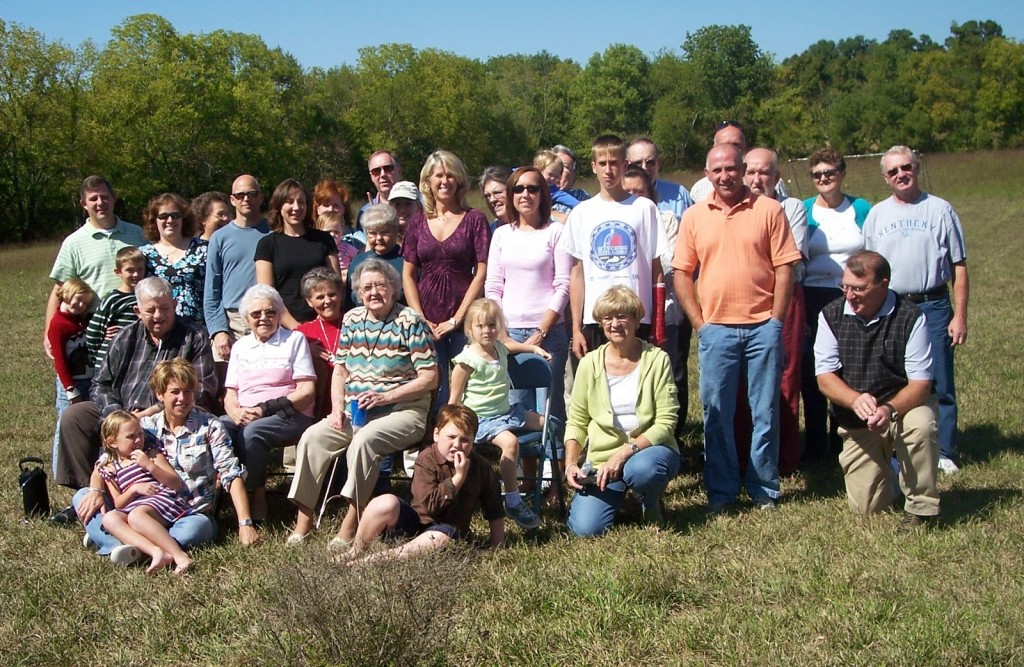 Mom loved our family reunions
I know many of you have had to say goodbye to your own mothers or fathers. You've told me how much you miss them. How you wish you could have a few more days to walk beside them and hear some of the old family stories again. You've told me how you carry them with you in your hearts. Our mother's voice is the first voice we heard and her words will forever whisper in our thoughts.
So happy birthday to my mom. I won't get to give you a hug on your birthday or buy you flowers. But I will remember all the beautiful things you've given me. Life and joy and the wonderful knowledge of your love.
Do you have or did you have a wonderful mother like that?