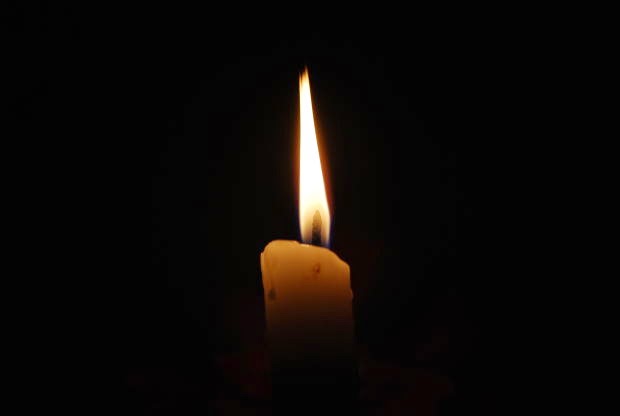 Then Jesus again spoke to them, saying, "I am the Light of the world; he who follows Me will not walk in the darkness, but will have the Light of life." (John 8:12 KJV)
We had a Candlelight Service at my little church tonight. It's a service I love. Many of you have told me the same thing when you entered my Christmas giveaway and shared some of your favorite things about Christmas. Candlelight services were mentioned time and again. (By the way, you can still enter if you haven't already. Just leave a comment here with a way to contact you or send me a message at annhgabhart(at)yahoo(dot)com. Prize details on my website here.)
Most churches have this special service on Christmas Eve, but that doesn't work out for our church. However, I used to go to midnight Christmas Eve candlelight services with my mother at her church. They started at 11 p.m. and the service was especially moving. The service would conclude right at midnight and the congregation silently filed out of church, putting out their candles as they left while the church bells tolled the midnight hour.
At our services we all go forward to light our small candles from the larger candle that represents Jesus as the Light of the world. That's where our pastor says we must get our light. Then our pastor has us hold the candles up in the air to show how, if we let our lights shine, the world gets brighter. Since our church is out in the country, when we turn off the electric lights, it's dark! That makes the candles more impressive. We always let the children have candles too although that means their moms and dads have to be very vigilant. But then, it's moms and dads' job to be vigilant and to help their children find the "light."
In Matthew 5:16 Jesus says, "Let your light so shine before men, that they may see your good works and glorify your Father in heaven."


I've always thought it would be great to sing "This little light of mine, I'm gonna let it shine" to close out a Candlelight Service.
What do you like best about the Candlelight Services you have attended? Or if you've never been to a Candlelight Service, do you think you might like to?