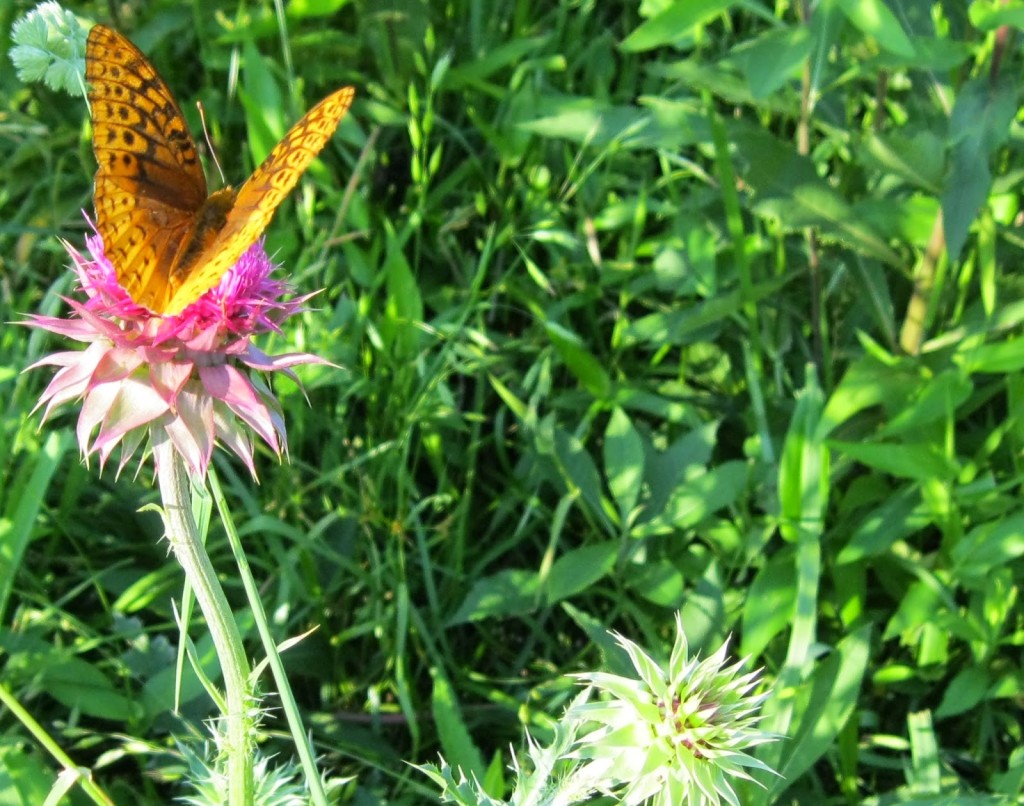 Life is butterflies and thistles.
Hummingbirds and bumblebees.
Sleepless nights and sleep-in mornings.
Blooming flowers and chomping worms.
Truth and fiction. Sorrow and joy.
Butterflies on thistles.
I'm off my schedule this week, but wanted to stop in to thank you all again for all your prayers and thoughts this last week as I had to tell Mom goodbye. Now my house is full of sleeping grandkids. That would make Mom smile.
THANK YOU LORD FOR SIMPLE
THINGS (Anonymous)
Thank You, Lord, for simple joys…
Homemade
cookies, handmade toys.
Cotton clouds in
bright blue skies;
Buttercups and butterflies,
Kitties, puppies, birds and
squirrels;
Little boys and little girls,
Starlit nights and sunny days;
Words of hope with love and praise.
A smile, a friend, a big warm
hug;
Cocoa in my favorite mug.
Peanut butter on a spoon;
Winds
in March and flowers in June.
A cherished book, a special
song;
All the places I "belong."
Feet that dance and eyes that
grin,
And a heart to hold my memories in.
What small things are you thankful for today? No small thing, but I'm thankful for you.