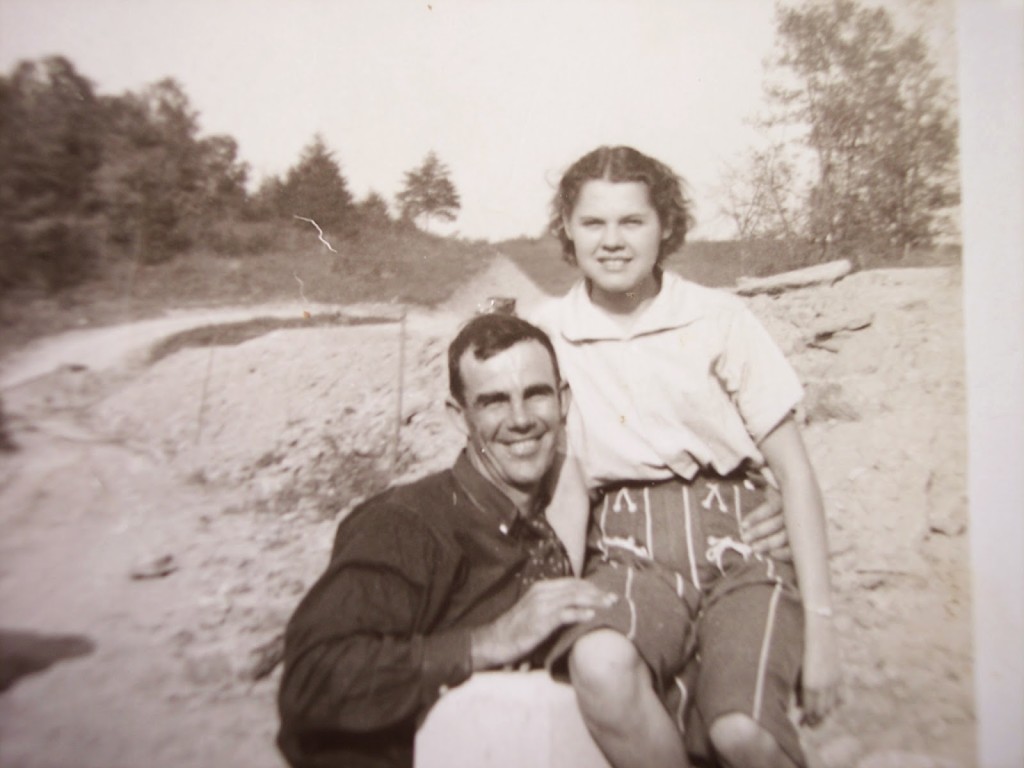 Mom and Dad on a date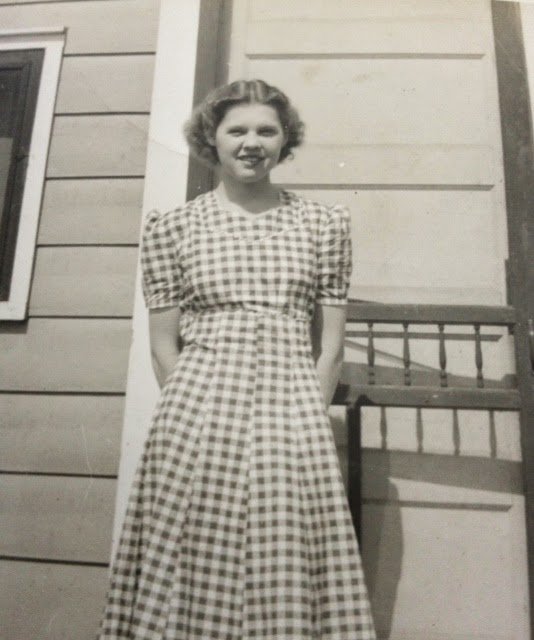 Mom on her honeymoon
The first friend any of us have is our mother. And my mother was the best friend I could have ever had. She taught me how to embrace life and that the more love you give away, the more you are blessed with in your heart. She was cute when she was young, beautiful as a young woman and each year that passed brought her even more beauty. Here's a photo tribute to her.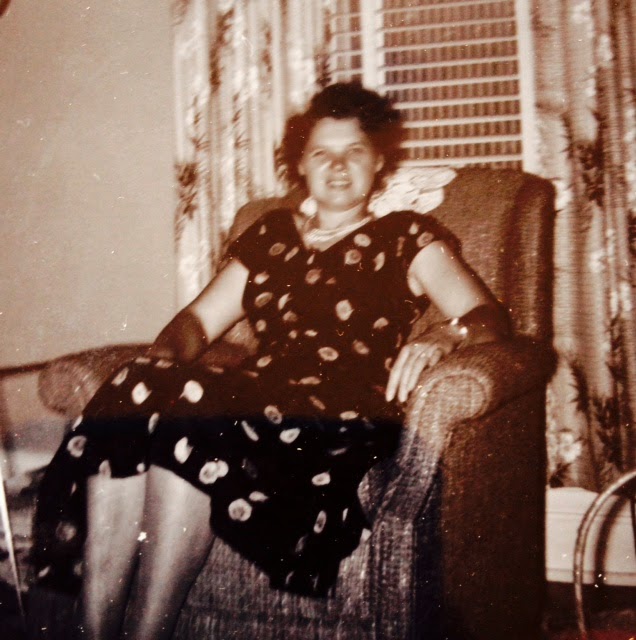 Mom when I was a girl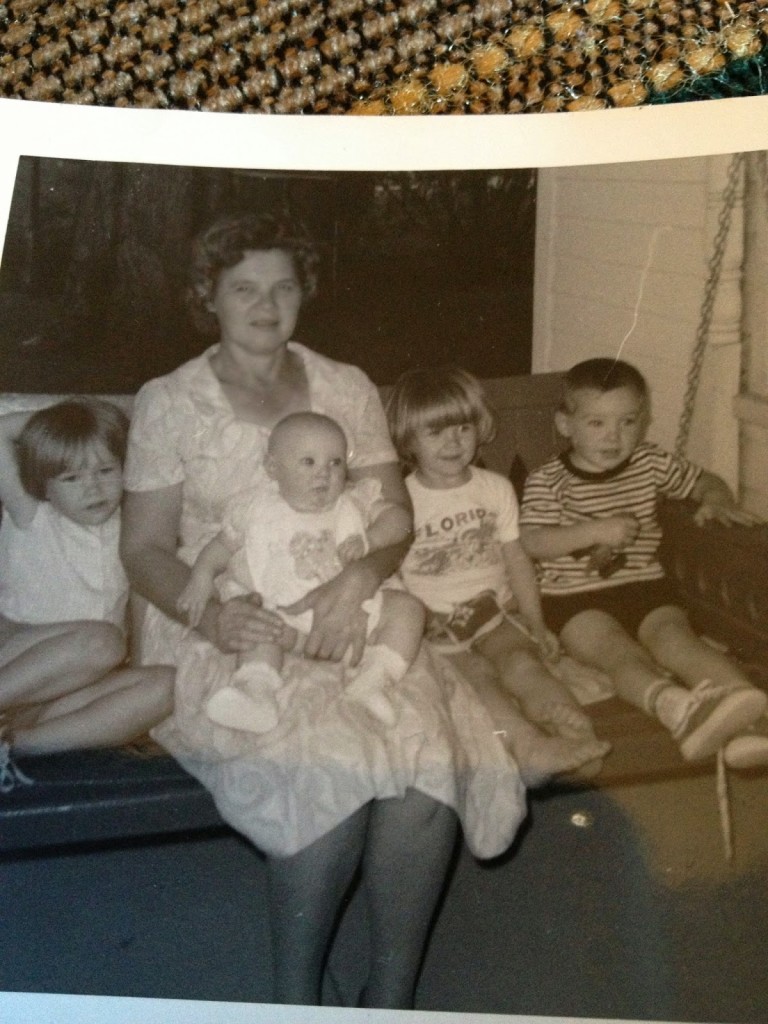 Mom and some of her grandchildren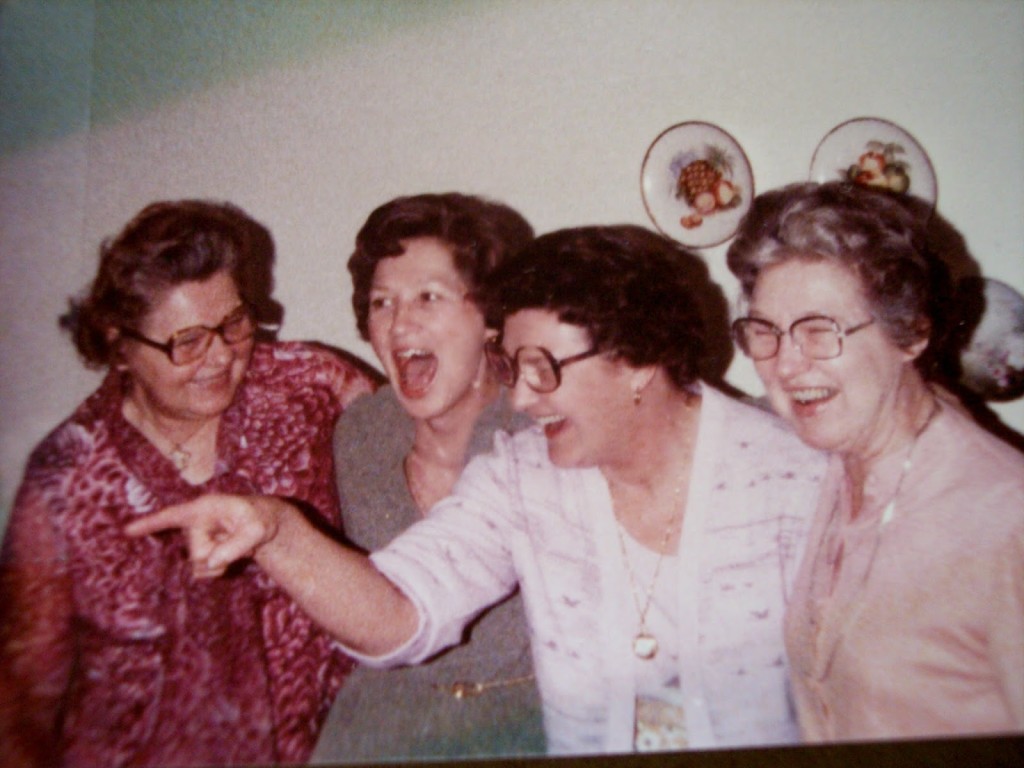 Mom and her sisters
Dementia stole her memories but not her spirit. And now as one of our family members said, the big four are together again. She meant Mom and her sisters. They did know how to laugh together and have a good time.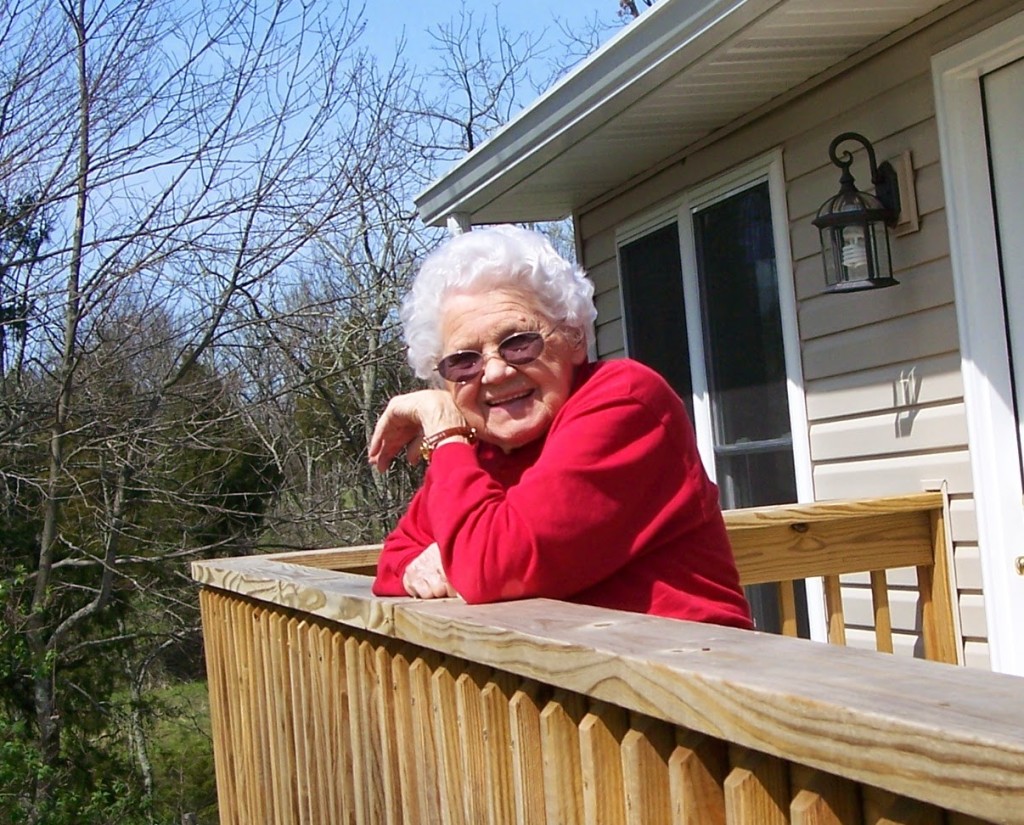 One of my favorite pictures of Mom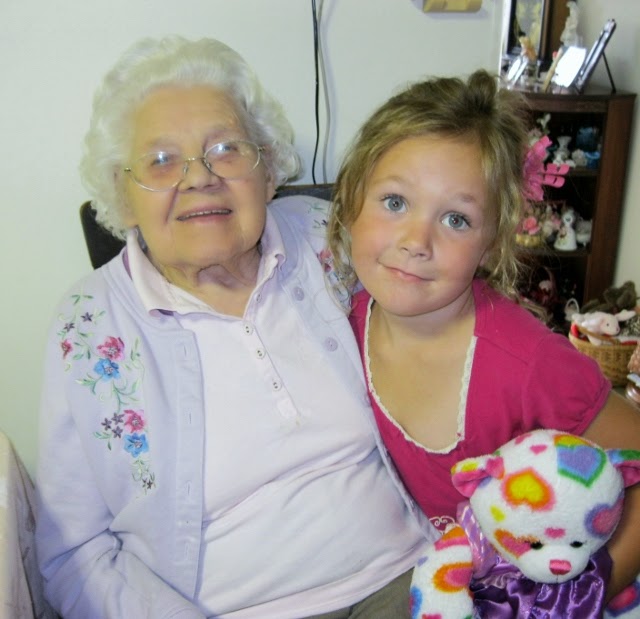 Mom and one of her great grandchildren
Mom loved all her grandchildren and then when the great-grandchildren came along, she was ready with smiles and love for them too.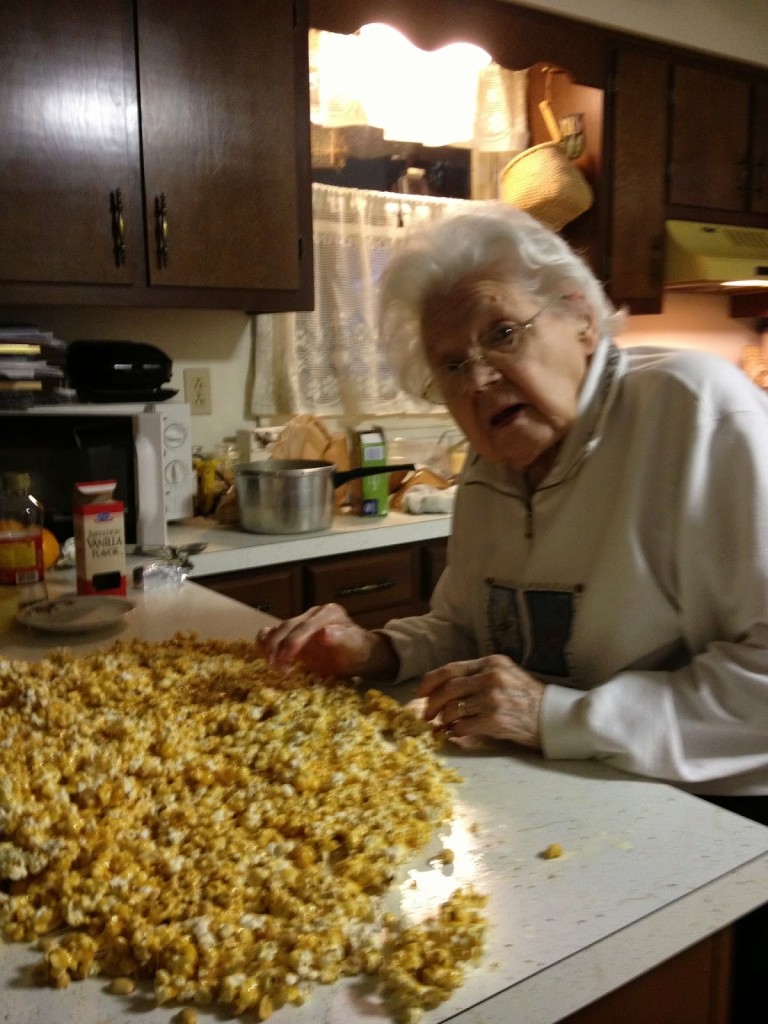 Mom helping me make her famous crackerjacks
She didn't do a lot of needlework or craft type things, but she did have some specialities, like making delicious crackerjacks and a chocolate pie that was out of this world. She crocheted one afghan and wove one basket just to prove she could. She also once picked wild cherries to make jelly and she brought home huckleberries from Oregon and made wine. She had fun trying new things.

Mom holding her youngest great grandchild
Mom loved babies. Each new addition to the family was treasured. During her last weeks at the memory care facility, her baby doll could always bring a smile as she carefully held and loved it. I'm so blessed that I was once that baby she held and loved.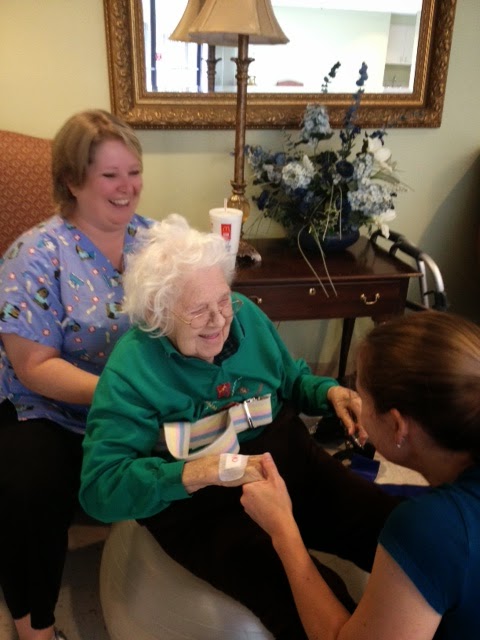 Mom doing Physical Therapy
My mother passed Saturday morning with a last whisper of breath. I was with her when she went. I didn't see the angels that came to get her, but I know they were there. I will miss her smiles and kisses, but I celebrate her life well lived. My mother, Olga Elizabeth, headed on up to glory after 94 years here with us. I'm glad I was able to share so many of those years with her. I'm thankful she was my mother, my friend.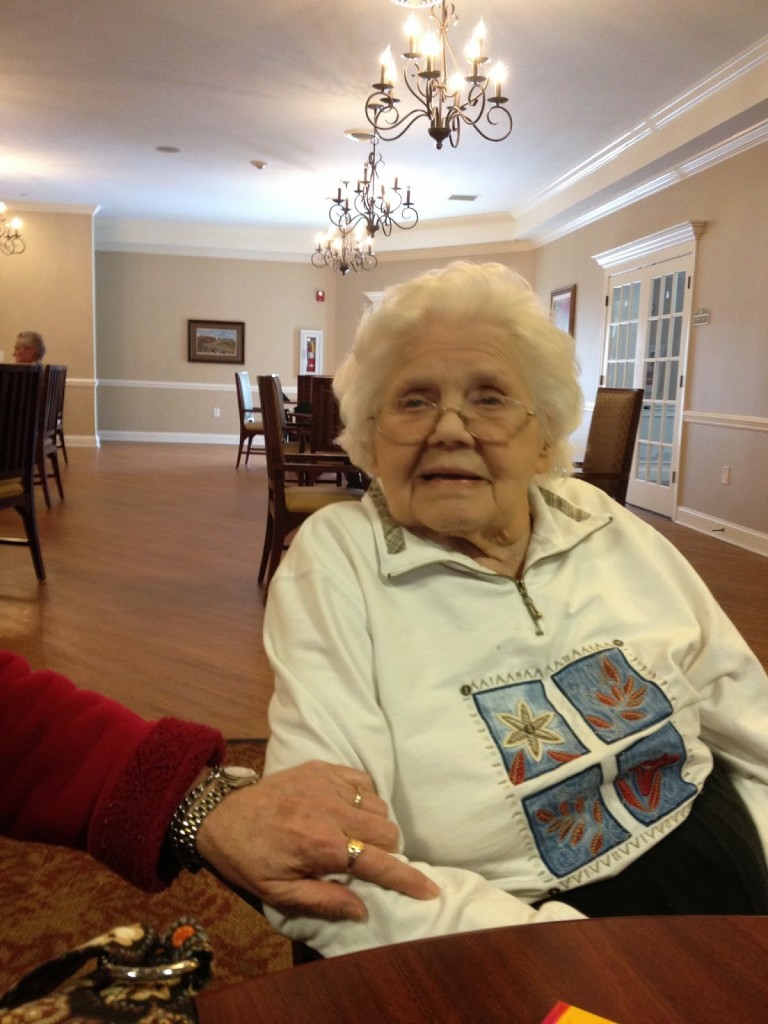 Mom's last good picture at The Lantern
Thank you for your many prayers and kind thoughts and comments as you read some of my posts about Mom's dementia. So many of you have walked the same hard roads or have lost your beloved mothers to other illnesses. We join hearts to remember all those beautiful mothers and if your mother is still with you, give her a hug for all of us who can no longer hug our moms.