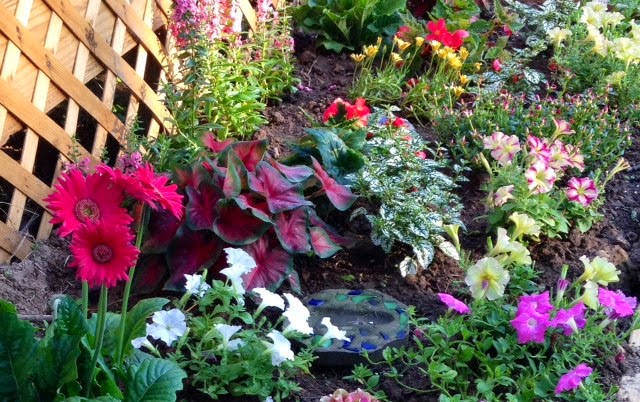 A "An unthankful heart is like a finger trying to sift the sand for iron–it doesn't
discover God's mercies. But a thankful
heart, just like the magnet, sweeps through life's circumstances and finds
daily blessings from God.
…
Ellen Banks Elwell
In my recent newsletter I ended with a list of Everyday blessings. Some of you added your own simple but treasured blessings when you entered my
Love Comes Home
Book Celebration Giveaway (If you haven't entered, you still can. Check details at
my website
.)
So why not think about some more on this first week of summer. Here are some to start you off.
Summer Day Treasures and Blessings
Swinging on swings.
A
cold glass of lemonade or sweet iced tea.
Running through sprinklers.
Watching the sunrise.
Ripe
tomatoes out of the garden.
Butterflies and hummingbirds.
Blackberries hanging heaving on the vine.
Old Hymns (especially the memory of your mother or grandmother singing them in the kitchen while she's cooking supper.)
Hearing the smile in someone's voice on the phone. (Especially if it's your grandchild smiling.)
And here are a few simple blessings shared by some of you already:
When one of the teenagers does something for you without a
motive/reason. (That might not be one of those EVERY day blessings, right, Denise? :))
A good book to
read & a small project finished. (ELF)
A cat's purr
A baby's laugh
Young children's giggles (the last 3 from Ellen)
What would you add? This morning I can add looking at my little flower garden and being glad the neighbor dogs haven't decided to dig in it. And also the sound of the Bob White Quail.
So many blessings, but I want to hear what you say too. And if you leave a comment (with a way to contact you) I'll pitch your name in my giveaway hat to perhaps win a copy of your choice of one of my books. I'm drawing for five winners on July 1. Remember each comment on a new post in June gets you another entry. (You must be 18 to enter and print copies for USA or Canada and e-books overseas.)
So what everyday blessing is making you smile today?