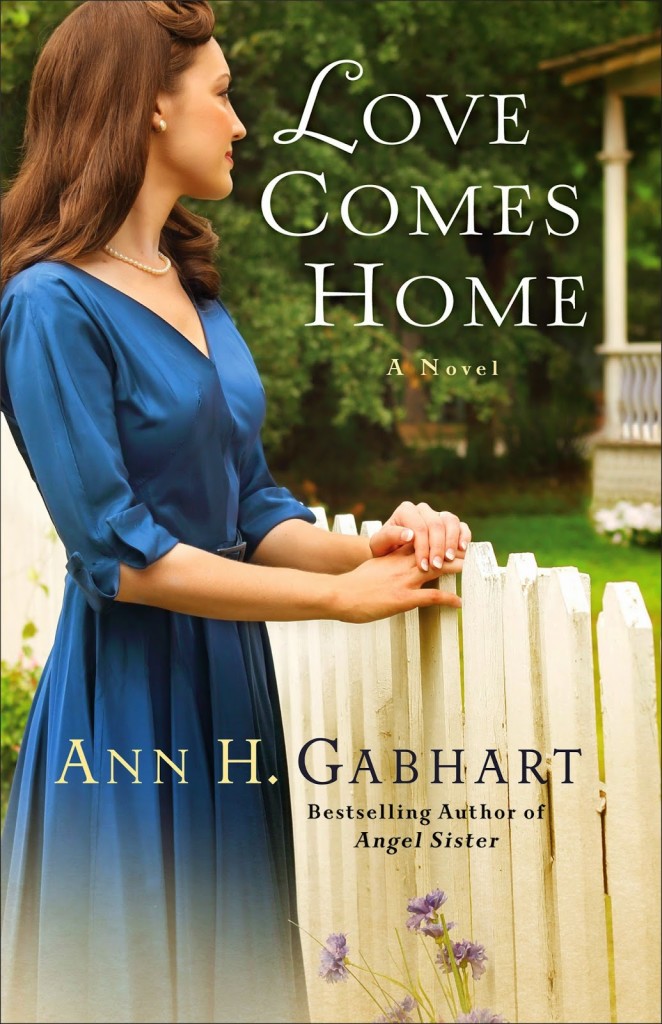 Are you ready to go back to Rosey Corner and see what's going on with the Merritt sisters? I hope so because my new Rosey Corner book, Love Comes Home, will be releasing soon. (Available for pre-sale now on Amazon and other sites.)
In fact, reviews are already popping up. The first one right off the bat was a nice one that had my editors sending me congrats. I told my family maybe I just wouldn't read any more. You know, sort of like stopping playing ball after you hit a homerun. A starred review in Publishers' Weekly is sort of like a writer's home run. Here is an excerpt:
In a
return to Rosey Corner, Ky., Gabhart revisits the inspiring beloved characters
introduced in her historical Angel Sister and continued in Small Town Girl. ….This
beautifully written story has a timely resonance, uplifting and filled with
hope even as it addresses painful topics. Masterful storytelling blends with
a written love story about sisters everywhere, resulting in a novel tailor made
for book clubs that can be treasured and shared with all who appreciate the
beauty of love and family and the value of struggle.
Now that's nice. Like getting a hug from a reviewer. Then to top that off, the next day a review came in from RT Magazine. And of course, I did read it. Another hug.
"Gabhart gives readers a fantastic gift of another visit to
Rosey Corner and the Merritt sisters, who are more like a real family than a
family in a book. The author captures readers' attention and absorbs them into
the concerns of a town that is seeing the return of its sons after WW II.
You'll want to share the Rosey Corner series with friends and family, and this
installment will leave your mouth watering for homemade brown sugar pie – and
the recipe is included."
And I do include the recipe for Jay's favorite pie at the end. That brown sugar pie made its first appearance in Angel Sister.
Of course, the very best reviews are the ones I get from you, my reading friends. I always enjoy hearing what you think.
I got my first copy of Love Comes Home Friday. The official release date is July 1. So that gives me a month to celebrate in lots of different ways. First off, just in case you haven't already visited Rosey Corner and you have an e-reader, the publisher is reducing the price to $1.99 or lower for the e-book versions of Angel Sister and Small Town Girl. The price won't last long, but if you want to check them out, here are some links:
For those you who want that paper book,
Christianbook.com
, has the paper copy of
Small Town Girl
for a super low price right now. Plus, you can still get that e-book version of
Scent of Lilacs
free at all the above internet sites too. Here's
Amazon's link
. 306 reader reviews and counting. Most of them reader hugs. 🙂
If you get my newsletter, keep an eye out for it. I'll have details of my
Love Comes Home
Giveaway Celebration. Still pondering about what kind of stories I might ask you to share with me. If you don't get the newsletter, you can sign up for it
here
. Or come on back here Wednesday for all the details and a special blog giveaway too. I'll do my best to think of something fun.
Thanks for reading.
Note: If you are leaving a comment to be entered in my giveaway, please leave a way to contact you. You can leave your e-mail as (name)at(emailserver)dot(etc) if you are concerned about leaving the e-mail address as it is normally written for mail. Without a way to contact you, I won't be able to reach you should you be the lucky winner. Thanks.