Better than honor and glory, and History's iron pen, Was the thought of duty done and the love of his fellow-men. ~Richard Watson Gilder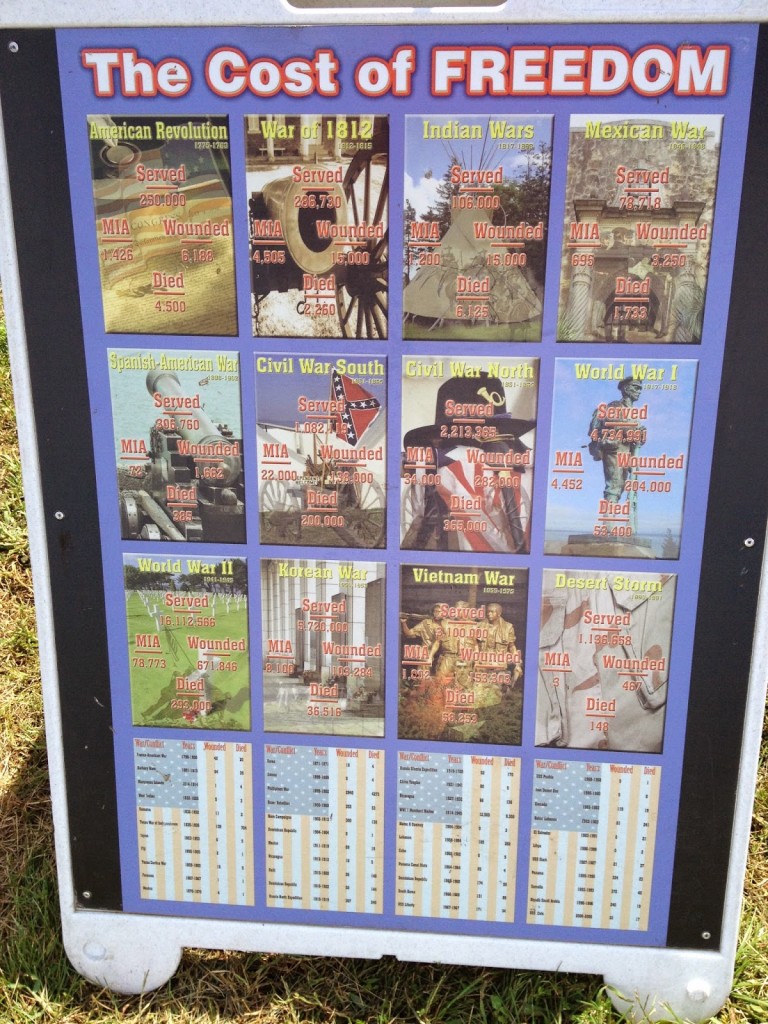 Memorial Day weekend – the weekend that launches summer. Schools are out or will be soon. Seniors are graduating and getting ready to grab life by the horns and see what's next. Some young men and women came to that stage of life during a time of war. Their next thing was joining the military and fighting for freedom and their country. Many gave their all. This sign I saw at the traveling exhibit of the Vietnam War Memorial tells it all. The toll of dead and wounded and missing number in the thousands in every war.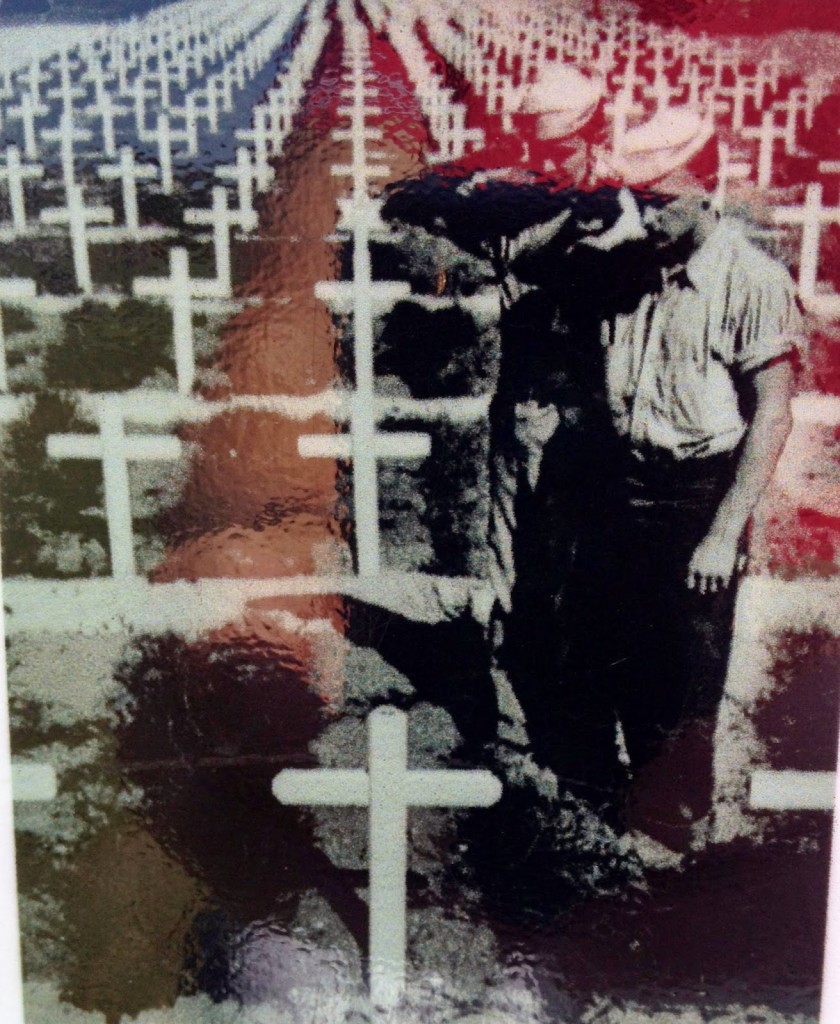 But a picture like this one brings home that truth in gut wrenching fashion. Row after row of crosses mark the graves of our soldiers who stepped up to the line for their country and did not come home. Tomorrow, Memorial Day, our nation pauses to remember and honor those soldiers.
These
heroes are dead. They died for liberty – they died for us. They are
at rest. They sleep in the land they made free, under the flag they
rendered stainless, under the solemn pines, the sad hemlocks, the
tearful willows, and the embracing vines. They sleep beneath the
shadows of the clouds, careless alike of sunshine or of storm, each in
the windowless Place of Rest. Earth may run red with other wars – they
are at peace. In the midst of battle, in the roar of conflict, they
found the serenity of death. I have one sentiment for soldiers living
and dead: cheers for the living; tears for the dead. ~Robert G.
Ingersoll
My father didn't serve in the army. He was exempted from the military in World War II because he was a farmer, but I've known many men, including two of my uncles and two of my husband's uncles, who did serve our country during that war. Then young men of my generation faced the challenge of the Vietnam War and many served with honor and courage. Still now, men and women are putting themselves in harm's way to defend our way of life and fight for freedom. May we ever keep them in our prayers.
Do you have family members who have served or who are even now part of the military serving our country?