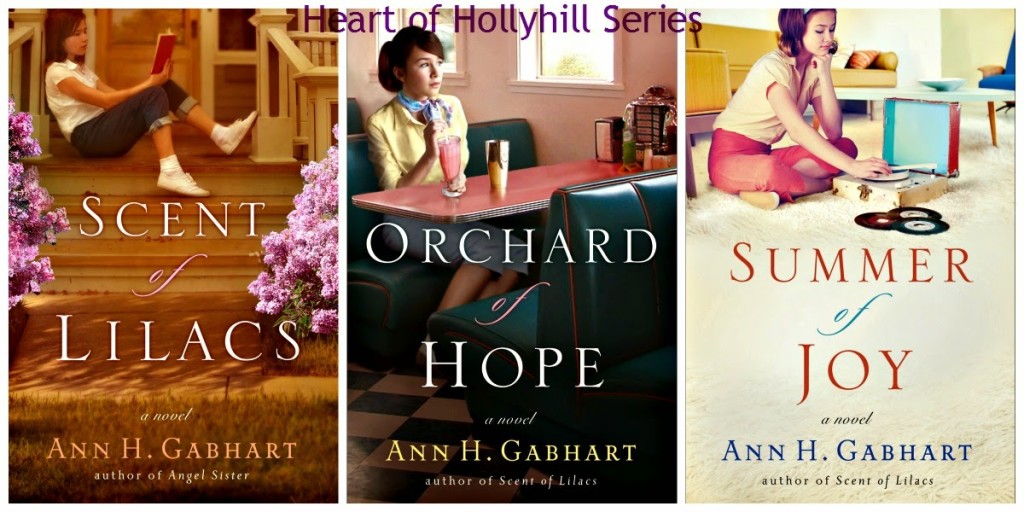 I did an internet radio program this afternoon with Ivy on Dottin' the i. She has regular interviews with writers of inspirational books, both fiction and nonfiction. This is the second time I've been a guest on her show, but this is the first time I've had the nerve to listen to the show. Here's the link in case you'd like to go back and listen. Dottin' the i. All the interviews are archived there, so you can probably poke around and find out about a lot of interesting writers. Today she was interviewing me about my book, Summer of Joy and my inspiration for writing the Heart of Hollyhill books. We talked about the Sixties and Jocie and Wes and small towns. She also asked how I was able to include the faith moments along with the story. I told her that I like that to be a natural part of the story.
Anyway, I've never particularly liked hearing my voice. The first time I heard myself on a recorder in high school, I thought I might take a vow of silence. That lasted maybe five minutes and then I started talking again. Since then, I've gotten more used to hearing my voice, but I'm still a little surprised each time. Somehow my voice sounds different inside my head. But today wasn't so bad when I listened to the program. I didn't stumble around searching for what I wanted to say but once or twice and didn't say "umm" or "uh." Several years ago a morning radio program ran a contest where callers could win a prize if they called into the show and were able to talk for thirty seconds without saying uh. Hardly any caller could do that. So at least I made it thirty seconds without saying uh. At least, I think I did.

I've done a few storytelling videos to post on my Facebook page and my friends have said I sound fine. I still think I could sound better. I'm trying to post one of the videos here, but it's not working and it's getting late. Sometimes technology won't cooperate with me and my ideas.
But you know there's another kind of voice that a writer has to consider. Each writer has an individual "voice" that comes through in his or her writings. That voice can be as unique as a person's fingerprints. If you've read a few books by the same author then you might be able to recognize that author's work without seeing a by-line. The hardest question I'm sometimes asked is what other authors do I think write in the same way I do. I don't know. I want us all to be different. I want to have my own voice and not be like anyone else.
"The one thing that you have that nobody else has is you. Your voice, your mind, your story, your vision. So write and draw and build and dance and live as only you can." (Neil Gaiman)
So enjoy your voice and your stories. And thank you for reading mine.
You can read about how I developed my voice and got the inspiration for my Hollyhill books at Finding Hope Through Fiction and you have one more day to leave a comment at The Book Club Network to be in the drawing for a copy of Summer of Joy. Plus, you've got a few more days to enter the giveaway on http://bit.ly/1eROuiu to win that copy of Summer of Joy.