A New Mystery Photo


Are you ready for a new mystery photo? Here it is to the left. Leave a guess to have an entry in my book giveaway. If you've guessed on the other posts, guessing here will give you another entry. You don't have to guess right. Just guess. I've really enjoyed all your comments and guesses.
Sunday's Mystery Photo
And for those of you who haven't guessed on Sunday's mystery photo, here it is again. Take one last look and guess before I reveal the rest of the photo below. I will tell you that I've tricked most of you on that picture, many more of you than I expected to. I'll post one more mystery photo Sunday and then on Wednesday, the 19th, I'll draw for winners (2) of my book, Summer of Joy (or winners can choose one of my other titles) and a grab bag book by a different Christian author. I'll offer the winners a choice of several titles. Maybe one by Dani Pettrey or Julie Klassen.
The Mystery of Ideas


Do you ever wonder where writers come up with ideas? That is one of my most asked questions when I'm giving a book talk. Where do I get my ideas? It's a hard question to answer since sometimes I don't know exactly where the ideas come from. When I'm beginning a new story, I start with just the germ of an idea. Usually a "what if" question.
The Heart of Hollyhill's What If Question


The Heart of Hollyhill series started with a question something like this "What if I had a young girl whose father was a preacher and whose mother had deserted the family years earlier?" Of course that was just the beginning. But from that question, all the other questions about what happened next came – through three books.
Some parts of the idea can be tracked down to their origins. The part about David, my preacher character, not being able to get a church after his wife left him came from my own pastor's experience. He lost his pastorate at a church when his wife left him and for several years was unable to find a church that would let him preach even though his wife had been unfaithful to him and insisted on the divorce.
Then I pulled a lot of the setting for the books from what I remembered my little town being like in the 1960s. If you take part in the The Book Club Network, www.bookfun.org, you can check out a special giveaway about Summer of Joy there beginning March 25. I just finished doing a piece that will be posted by Nora on TBCN about how I based the setting for my Hollyhill books on my own small town and my own country church.
But there were also things that either grew out of the story and just suddenly came to mind in a way that's a mystery to me. Wes from Jupiter for one. I didn't plan Wes when I was trying to come up with the plot of the book, but I'm certainly glad his spaceship hit that air bump and he landed in Hollyhill. That probably sounds really crazy if you haven't read Scent of Lilacs, but Wes tells Jocie Jupiter stories to keep from revealing his past. Other story events are equally as hard to explain, but it's just what happened when my character came to life in my imagination.
The Mystery Revealed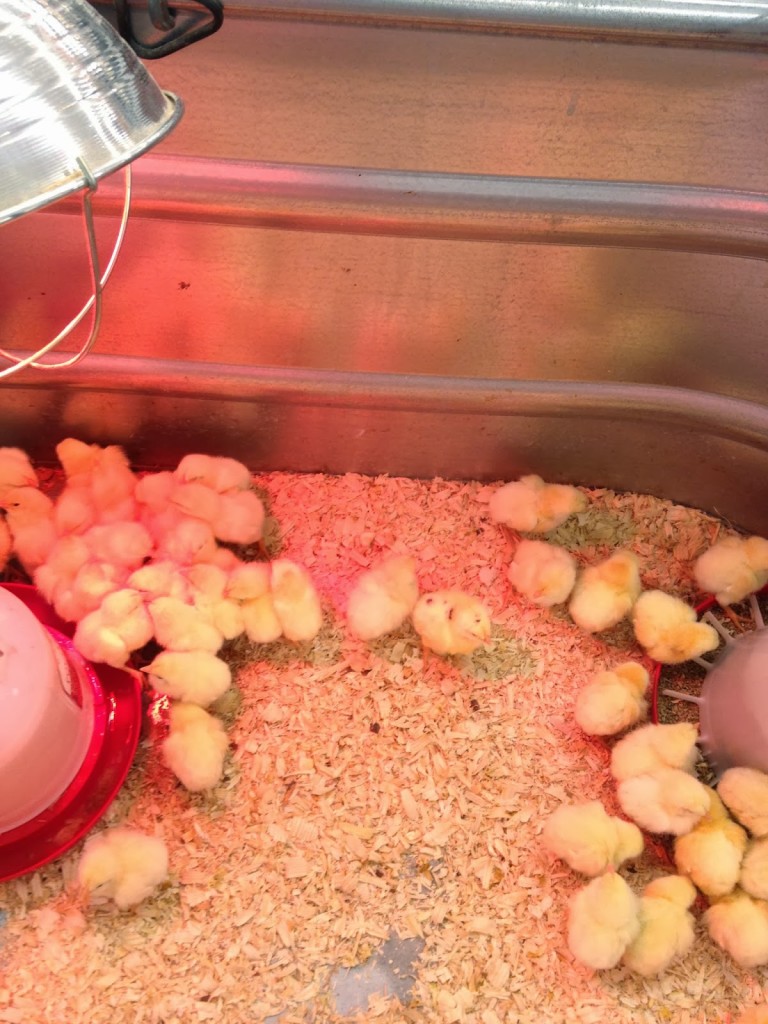 You are all going to be surprised, but there was only one correct answer and she was sure she was going to be wrong. So Donna, you can laugh, but because you were right and not wrong. Popcorn, cotton, and cotton candy were what most of you guessed. But here's the rest of the picture so you can see. Baby chicks waiting to be sold at Tractor Supply. A very springtime photo. Can't you almost hear them cheeping?
Thanks for reading and for guessing. Don't forget to guess on the new photo and come back Sunday for one last mystery photo. I haven't figured out what that one is going to be. It's a mystery even to me. Remember if you guess and want to be in the drawing for the books, you have to leave a way for me to contact you. Thanks.
Do you ever wonder where writers get their ideas?