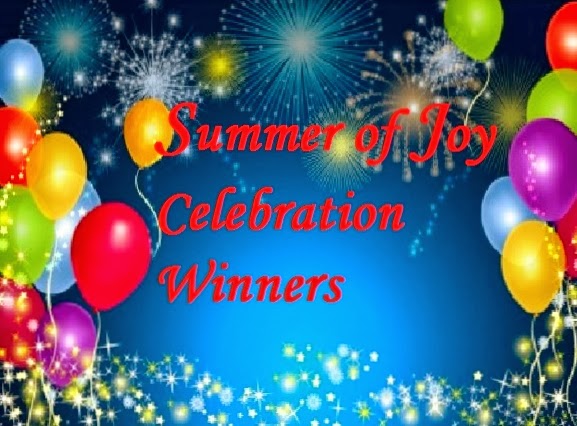 "Winning is only half of it. Having fun is the other half." (Bum Phillips)
Another book celebration comes to an end with winners picked and contacted. You all make my contests so much fun with your stories and comments. Thank you for taking the time to toss your names in my hat for the giveaway drawing. Some of you take part in every contest I post and I do appreciate that, because it wouldn't be much fun throwing a celebration party if nobody showed up. I always enjoyed reading the stories you share with me when I have a contest where I ask you to tell me a story for a change instead of the other way around. This time, most of you said you didn't have Valentine stories. That might prove that Valentine's Day is more important to the florists and the greeting card companies than to us average folks. But the stories I did hear from a few of you were fun and proved that it's not the size of the Valentines, but the love behind those Valentines that make the difference.
While you didn't have to share a story to win, it turns out that some of the winners did share Valentine stories. Deanna was the first place winner and wins the charm bracelet I know Jocie would have loved and a signed set of the Hollyhill books which include Scent of Lilacs, Orchard of Hope, and Summer of Joy. Deanna shares what made Valentine's Day fun for her and every day a good day.
"I was blessed to receive roses from my husband, he is
terrible about getting things over on me but he picked them out, brought them
home and hid them from me to surprise me this a.m. while I was getting ready to
go to work. Little things that we do for each other every day, not just
certain days make things special. Asking if we would like to have
something while the other one is up, getting the other's toothbrush ready, knowing I like
a certain thing, making sure to get it or make a nice meal, all things that help
in a relationship."


Thanks, Deanna. Sounds like you and your husband have figured out how to have a great relationship.
Now for the rest of the winners. Judy B won second place and gets the ring dish with the cute bike on it and that set of Hollyhill books. Cynthia B can't say she's never won anything from me before. She gets a box of candy and her pick of one of my books. She picked Small Town Girl. Those are the winners of the Summer of Joy Celebration Giveaway, but I also promised to pick two winners here on my blog. Winning a copy of their choice of one of my books is Gayle P and Noelle. I do so appreciate everyone of you who took time to leave comments on my posts here and join in with my giveaway fun. I love hearing from you and reading your comments and the stories you share.
Noelle shared a story of love about her grandmother.
"A love story did you
say? Well, I thought about it for quite awhile and decided at least for me,
there has never been such a love as my Granny's!
Granny lost her true
love not once, not twice but trice. The first involved
leaving her country/continent for another and she could not choose between
those she loved so she remained home. The second sadly died
shortly before Mum was born and left Granny alone in her twenties to raise a
child without any means.
The third left her a
widow at age 56 and she thought love was over for ever. Whilst on the coast, she
met a scuba diver who asked her to watch his gear whilst diving. Thus begins my
story…
I was still little and
never knew how much developed from this relationship but I can tell you that's
when my Dad asked Granny to take care of my sibling and
myself. I do remember this scuba diver's visit though as he invited us kids to
go to the sweet shoppe. We felt we had won the lottery of course and when the
shoppe owner saw our rather extensive list of sweets, she said: "Now be sure to
say thank you to Grandpa" to which we piped up "Oh, that's not Grandpa,
just Granny's boyfriend!"
Another era with etiquette to be observed and such a thing frowned upon…But with love
shining in her eyes,Granny bounced back and gave us a hug, shrugging her shoulders
and just smiled.
Imagine our Mum's face
when the story was told, I can tell you no one forgot this story soon!
One more thing: Granny
chose not to accept the scuba diver's invitation to remain by his side for life,
instead she raised us!
Love is a many
splendored thing, is it not?
Love does come in many sizes and shapes, Noelle. Thanks for sharing your story with us. Your granny must have been quite a woman.
Again, thanks to all of you for joining in with my giveaway fun. I hope you had fun too. Now to start thinking up some fun prizes for a June contest to celebrate Love Comes Home. And maybe I can think up a better subject to get you all talking. Any ideas?