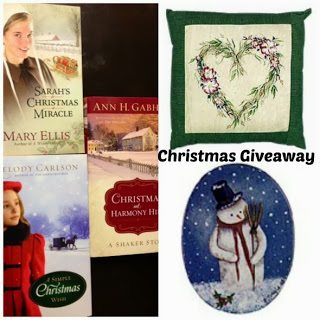 Christmas is not so much about opening our presents as opening our hearts. ~Janice Maeditere


It's December. Already. How does it get here so quickly? It didn't used to be that way. Do you remember when you were a kid and Christmas Eve seemed like it was three days long? We always had a Christmas dinner and presents at my aunt's house on Christmas Eve. My sisters and I would go over to her house and spend the day. Our aunt, who was like a grandmother to us, pretended we helped her get the meal ready. I did make the punch when I got old enough. Loved that job. Still make the same punch out of orange juice and pineapple juice every Christmas now. But anyway, we'd get everything ready. The presents would be piled under the tree with their enticing promise. Then we'd have to wait for our parents to show up. I don't know what they did on Christmas Eve but whatever it was always took them a loonng time, but it was wonderful when we finally saw them coming across the yard. We could finally eat dinner and get to those presents we were so eager to open.
Gifts of Love


Those wise men started something we all love with those gifts of gold, frankincense and myrrh. We enjoy getting gifts, but we also love giving gifts. And with nine grandkids, I have plenty of chances to enjoy giving some Christmas gifts. I've already been out there shopping and while I was shopping for them, I also went shopping for prizes for a Christmas giveaway for my reading friends.
Prizes for my Christmas Giveaway


The first prize is a lovely dogwood bloom pillow for the Shaker shop and the winner's choice of one of my books. Second place winner gets three Christmas novellas (pictured above), Melody Carlson's A Simple Christmas Wish, an autographed copy of Sarah's Christmas Miracle by Mary Ellis, and an autographed copy of my Christmas at Harmony Hill. Then for those of you who tell me you "never win" I'll have that extra drawing with the prize a snowman pin and the winner's choice of one of my books.
How to Enter


You can enter by sending a message from my website, www.annhgabhart.com, or by leaving a comment on my blog here with a way to contact you. For fun, you can tell me about a gift you gave someone else that was either the best or the worst gift ever. You don't have to share a story to enter, but you can if you want. Remember, you have to say you've never won to enter the extra drawing. The contest is open to USA and Canadian addresses only (sorry, international readers) and you must be eighteen to enter. One entry per person please. Deadline for entries is midnight EST December 30.
Newsletter and E-Book Sale Prices


I sent out a newsletter today and so I'm already getting entries. I can't wait to start reading all your stories. I'll be sharing a few of them, with permission, here in the next few weeks. By the way if you'd like to get my newsletter and be one of the first to hear about giveaways or discount prices on e-books, just let me know you want to be on my e-mail list. Today I shared the news that the e-book of The Believer was at a reduced price of $2.99 or even lower at Christianbook.com. That may have been only for Sunday. Angels at the Crossroads, the only non-fiction book I've written, is also at a reduced price for the e-book on Amazon. You can read more about both stories on my website.
The Best Gifts


The best of all gifts around any Christmas tree: the presence of a happy family all wrapped up in each other. ~Burton Hillis
Hope you have a wonderful first week of December. And I know the kids don't want this to happen, but I need to slow December down a little to get some of those presents wrapped. 🙂