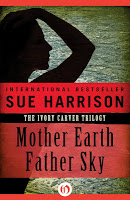 Back in the 1990s I read a series of
books about prehistoric Alaska. The first story in the Ivory Carver Trilogy was
Mother Earth Father Sky. I'm sure I
partly picked it up because of that great title, but I was soon captivated by the
story and the characters. Fast forward a decade and I get to know a Sue
Harrison on Facebook who has read some of my books. It takes me a little while, but it finally dawns on me that I am
corresponding with an author I greatly admire and I'm going "Wow! The Sue Harrison is telling me she likes
my story." See, writers can have fan moments too. Her books were on my keeper shelves.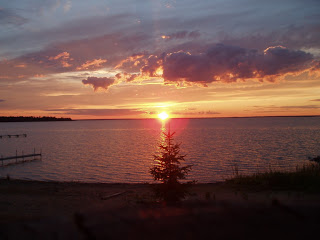 So I checked out
Sue's website
and loved what I saw there
too. Gorgeous photos of sunsets taken by her husband, Neil Harrison.
I promise you're in for a treat if you go to Sue's website and check out the
MySky photos
.
Sue's Alaskan Ivory Carver trilogy and Storyteller Trilogy books were
recently released as e-books (Sue's Amazon page). So if you missed them in print back in the '90s, you can load
up your e-readers with some great stories that were international bestsellers in the general
market. I will warn my readers who prefer the gentler Christian fiction, that
these stories accurately depict the harsher lifestyle of that prehistoric age. But
now come join Sue's fire circle and let her tell you about her books and why she could write about the outdoor of the Alaskan tribes in a way that had the reader smelling the smoke of the campfires and feeling the icy winter winds. Leave a comment on the post and you'll be entered in a drawing for an e-book copy of Mother Earth Father Sky. The winner will be picked June 9.
First tell us about Mother Earth Father Sky in your own words, Sue.
When all you love is torn away, and
there is nothing left, your first decision must be whether you can bear to
live. My novel MOTHER EARTH FATHER SKY is that oft-told story presented through
the eyes, heart, and mind of Chagak, a woman – scarcely more than a girl – who
decides to survive, although everyone she loves and everything she knows is
torn from her life.
This theme of complete loss is a
frequent motif in stories, books, and legends. What sets Chagak's story apart
from others is its setting. Chagak lives 9,000 years ago in the archipelago now
called the Aleutian Islands, a chain that forms the boundary between the waters
of the North Pacific and the Bering Sea .
How did you come up with the idea
for the book?
Dr. William Laughlin's book, ALEUTS:
SURVIVORS OF THE BERING LAND BRIDGE, provided the time frame and setting for my
novel. In this book, Laughlin, an archeologist, chronicles his uncovering of
one of the oldest known villages (circa 6,700 B.C.) in North America .
As I read his book, the Aleut People
captured my heart and my imagination. They settled on remote and barren islands
where they established a unique and successful culture that remained constant
and continuous into historic times. They were (and are) inventors, artists, and
skilled hunters. The structural framing of their sea kayaks, which had
bifurcated bows, has never been surpassed in usefulness, even by modern
engineers. Their medical expertise, when they were "discovered" by the Russians
in the 1740s, was greater than the medical knowledge and techniques of 18th
century Europeans.
MOTHER EARTH FATHER SKY is my
attempt to give a dimensional reality, within the minds of my readers, to
prehistoric events and customs, the knowledge of which has been passed down to
our present age only through remains excavated by archaeologists and
interpreted by anthropologists. These facts, fleshed out through the legends,
beliefs, stories, dances, and songs of the Aleut People tell us that several
hundred years after the people first came to the far reaches of the Aleutian
Islands, they suddenly abandoned their shore-side villages and began anew with
better vantage points in more easily defensible sites. The first
question, of course, is "why?" And thus, the idea for MOTHER EARTH FATHER SKY
came about, and a story began to grow in my mind and heart.
I began the research for the novel
in 1978, and by 1981, with 400 hand-written pages of notes, I started to
compose the first draft. By 1984, I had completed a very rough 1,000-page
manuscript. During the next five years, I received 17 rejections from agents,
along with some very good ideas for revision. Finally in 1989, literary agent
Rhoda Weyr agreed to represent me and a few months later sold MOTHER EARTH
FATHER SKY in a 3-day auction to Doubleday.
(I'm interrupting here to say auctions are very good for authors, but something most authors never have to worry about! And I love this next part of Sue's story.)
My husband Neil and I were sitting
at our kitchen table when I received the first phone
call from Doubleday. As I spoke with the editor, I realized that my husband had tears streaming down
his face as he realized that MOTHER EARTH FATHER SKY was actually going to
sell. We'd both nearly given up.
Now tell us how you could write about the outdoor life so convincingly.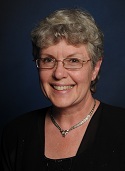 When I was a child, my parents often took my
brother and me camping. It was during those trips that our father taught us how to "walk softly upon the earth." He literally taught us how to place our
feet on the animal trails so that we didn't snap twigs or rustle leaves (toe
first walking) and how to watch where we walked. He taught us how to find
edible mushrooms, how to fish from
shore and from a boat, and how to cook over an open campfire. He
taught us that a matchbook match set into hot oil in a pan will flame up at
just the right temperature to cook your fish. We leaned "tent living" – wisdom in small things like zippering zippers all the way so mosquitoes don't get it
and how NOT to touch the roof or sides of the tent when it's raining because
where you touch will start a leak. And of course that sounded so silly that I
had to try it for myself, and suffered the leak over my face the rest of the
night. I'm not a cold weather camper, but I do remember one camping trip in
Maine when we awoke to a silent and beautiful world coated with snow, and I
remember the laughter of my parents as we left the tent and entered that
enchanted world. We ate mostly game animals when I was growing up, venison,
bear, partridge, geese, ducks, moose, elk when we could get it, and fresh water
fish. We once tried to eat a muskrat. It smelled terrible. My dad tried a bite,
but the rest of us passed. My mother was so disgusted with him. No more
muskrats in her kitchen!
From my husband I learned how to build a fire,
how to gut and butcher a deer, how to fire a rifle (not my favorite thing), how
to use a bow, how to pitch a tent, ice fishing, how to dress for winter
survival, how to mark a trail, how to climb a tree, how to read animal tracks,
how to paddle a canoe. To survive where we live, we've both learned "animal
etiquette". If you meet a bear be still and speak softly. If they attack, play
dead. If
you meet a deer be still and sing. They'll stand there for quite a while to
listen. If you meet a cougar (mountain lion) make yourself as large and scary
as possible. Act aggressive, grab a fallen branch if you can easily find one
and wave it around and roar. Don't run unless they run at you first. Fight for
all you're worth. Don't brush up against a porcupine. Wolves usually circle out
ahead of you to attack and usually don't attack unless they are in a group. Get
inside something (a vehicle) or climb a tree. Yell fiercely at coyotes if
they're approaching your territory. If you inadvertently get too close to a
skunk, close your eyes tightly if they spray. Weasels are mean. If I see a non-poisonous snake and would like a little help against insects
in my garden, I'll catch it and carry it back to my house and let it go there.
It probably won't stay but you never know.
From friends and books, I learned how to kayak.
One of my great joys was an opportunity to paddle a Native kayak in Alaska.
Very tippy! I learned to harvest many natural wild foods and also
harvest wild plants for dyes and medicines.
So now we know why Sue could walk with her characters through those wild lands in such a way that we, the readers who have never done all that camping could walk with them in our imaginatons too. Thanks Sue, for coming over for a visit here on One Writer's Journal.
Hope the rest of you enjoyed getting to know about Sue and her books as much as I did. You can find out lots more on
her website
. If you'll leave a comment for Sue or for me on my blog before next Sunday, you'll have a chance to win an e-book copy of
Mother Earth, Father Sky.
Remember that if you don't have a Kindle, Nook or other e-reader, you can download an e-reader application to your computer or iPhone.
Thanks for reading and more giveaways are going to be coming your way as I'm hoping to send out my newsletter with a Celebration Giveaway for
Small Town Girl
next week
.
If you don't get my newsletter and would like to, you can sign up here.
Ann's Newsletter
. Only a few weeks until my new Rosey Corner book will be available. I'm excited! And excited about Sue visiting here today. Always great to peek behind the scenes of books you love.