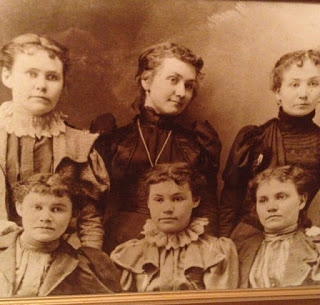 "A life-long blessing for children is to fill
them with warm memories of times together. Happy memories become treasures in
the heart to pull out on the tough days of adulthood."
(Charlotte Davis
Kasl)
My book, Scent
of Lilacs, was released for the second time March 1 and I'm celebrating. Scent of Lilacs was my first novel
published in the Christian market. I'd published thirteen books in the general
market, two historical romances and eleven young adult books, but I'd hit a dry
spell in my writing before I decided to explore my own background as a setting
for story. I came up with a fictional family living in a small rural town
modeled after the town where I grew up. I let a lot of the story be told through
the eyes of thirteen-year-old Jocie. It's her story, but it's also the town's
story. Small Town, America in the Sixties.
I enjoy celebrating a new release by giving away
things and if you read my last post you know I decided to give away a lilac colored
Grandmother's Bible because of those lilacs in my story. And to make it more
fun for all of us, I invited you to tell me a grandmother story when you sent
in your contest entry. A story isn't necessary to enter. (You can still enter
just by sending me an e-mail from
my website
or leaving a comment here with a
way to reach you. Deadline for entries is midnight EST April 1.) But the
stories you readers share with me are always wonderful. Some are touching. Some
are amusing. All are interesting. Some of you don't have memories of your
grandmothers, but you're having fun being a grandmother. That's good too. The
picture is of my grandmother and her sisters. I don't remember this grandmother,
my father's mother. She died when I was very young. I think, but I'm not
positive, that she is the one on the right on the bottom row. So I don't have
memories of her. My older sister does. She was much loved by this grandmother.
That's what comes across in most of your stories.
How loved you were by your grandmothers. How much you cherish the memories of
time spent with them. And sometimes how much they made you smile. That's where
we're going with the memories in this post. To the smiling times.
Most grandchildren love the stories their
grandmothers tell me. Mine certainly do. Carla's grandmother taught her the
value of telling a good story. Here's what she says,
"My
grandmother mostly raised me and there is no one quite like her in this world. When
I was a child my grandmother was a great storyteller – she added sound and
adventure, included herself, me, or other family members (that is also how she
would sing songs, putting names in them). I was in second grade when the
teacher asked about our family history – where I raised my hand, told the
greatest adventure about covered wagons, Indians attacking, circling the wagons,
using guns – pow, pow. When I was done everyone was mesmerized – but this is a
story I have heard a thousand times before. Later, the teacher called the house
explaining how amazing the adventure was and what a great story – whereas my
grandmother laughed, this was just a story but apparently I told it
right."
That's the kind of stories I need to be
telling. 🙂
Jim shares this story about a shirt his
grandmother made for him.
Granny
sewed a lot when I was young and one Christmas I was the receiver of her
talent. There was just one problem. She sewed mostly for girls and the shirt
she made for me buttoned the wrong way. I was too young to know better so I
wore that shirt until it was way too small and then one of my sisters got it.
See, Jim, your granny was just thinking ahead
to passing down that shirt.
Last is a story N. sent me. It presented
such a wonderful picture of a woman who celebrated life that I asked her if I
could share it with you. When she wrote back to say I could, she added a little
information to make the story even more meaningful . Here's what N. says.
"I have countless
'Granny' stories as I was raised by my maternal grandma! This one came to mind
because of the lilacs…She loved flowers!
I recall being on the North Sea coast and that
particular Summer, a swarm of lady bugs arrived on the pier. People were
stunned and were swiping them off but not Granny. Only barely 5 feet tall,
happy to be back in her hometown and wearing the most beautiful flower print
skirt, she stood, arms askew, covered with lady bugs and just smiled…and
said: 'Is it not grand to be alive?'
I never forgot the sight, neither did
others as people stood there just smiling at her! Her happiness was very
contagious I imagine!"

Now for, as Paul Harvey used to say, the rest
of the story. When N.'s grandmother was in the third grade, the Germans marched on her hometown, removed her from
school and forced marched her with other coastal residents to a town 26 miles
away. N. says her grandmother survived two wars and many hardships but LOVED
life!
Thank you for sharing your stories with
me and I hope you're are enjoying the ones I'm passing along. I have more to
share in future posts – some that made me smile and some they brought tears to
my eyes. Grandmothers and memories just seem to go together. And since so much
of the background for Scent of Lilacs
came from my memories, this contest fit the book even better than I at first
imagined.
Thanks for reading and don't forget that
Jocie is going to announce my blog contest winners tomorrow night on her
Hollyhill Book of the Strange
post. Thank all of you for your comments this
month. It's been fun.