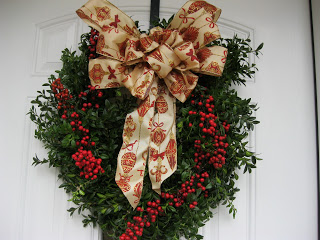 It might be sixty-five degrees outside here in Kentucky, but it is December. Christmas is on the way. And one of the best things about Christmas is the spirit of giving. Gifts, gifts and more gifts. I'm getting on board the gift giving train by having a Christmas giveaway.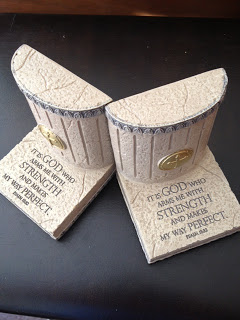 st prize is a pair of
these fun bookends, winner's choice of one of my titles, and an autographed
copy of Karen Kingsbury's new Christmas novel, The Bridge. Second prize is one of my books, autographed of course,
and two other Christian novels. And I didn't forget about those of you who say
you never win. I've got a set of cute cat magnets and your choice of my books
to get one of you out of the never won ranks.
To enter send me an e-mail from my
website
or leave
a comment here with a way to reach you. Be sure to tell me you've never won to
be entered in that drawing. Last, it's not a requirement for entering, but for
fun I asked you to share something you especially like at Christmas time. And
boy, have you shared. All your wonderful traditions and memories are getting me
in the Christmas spirit. Here's a few of them. More next blog posting day.
Karin sort of summed up what many of you have said
about Christmas with this concise line. "The top three things I like about Christmas (and any holiday,
weekend, or event) are Family, Family, and Family." In a followup message she told me she grew up in a little
town like me and never realized who she was related to and who she
wasn't until she was older. However, she ALWAYS knew they were all family.
Sounds like a great place to grow up.
So while a lot of you have mentioned getting together
with family as the top thing you enjoy about Christmas, others of you have
added going to Christmas Eve candlelight services with those family members. Or
sleigh riding or seeing the people you love tearing into the present you gave
them and loving the way their faces glow when they get that perfect gift from
you.
Of course, Florence had a different story about gift
wrap flying. "My
favorite part of Christmas is when my cats go wild and run through unwrapped
gift wrap on the floor and tear around the tree. They get so excited, it's
hilarious!"
And here's Allie teaching her children all about the
best parts of giving. "There are so many
things I love about Christmas. On top of the list it would have to be giving to
others. My children have been making shoeboxes since they were born (I helped)
and now they do it themselves, we also get a gift for an Angel through the
Angel Tree our church hosts through the Salvation Army. Last we donate other
gifts to Toys for Tots. My kids have learned it is about giving and not always
receiving. I also love the holiday parades we are in, Christmas lighting and we
all carol to senior homes with our church. It is a magical time of year."
And we'll end this bunch tonight with this touching
story of a father's love for his family from Betty.
"The best thing I like about Christmas….. is the memories.
I grew up in an old Victorian, 3 story home in the suburbs of Philadelphia, one
of nine siblings. I am the third oldest so I had a wonderful time watching our
family grow. I also remember the visits of our Grand-parents and Great
Grandparents. The most vivid memory is of Christmas morning with us children
gathered at the top of the second floor landing looking down the stairs and waiting
for our father. You see, my father earned his living driving a cab and was not
allowed to have Christmas day off. So he drove into the city and picked up his
cab and then came back home to us. What a wonderful time we all had opening our
presents with both parents. Then Mom made us all a big breakfast. Afterwards
Dad had to return to work. It wasn't until many years later that I realized
that as horribly strict as his boss was at the cab company, Dad risked being
fired just to spend that special time with us."
Parents do so want to make Christmas
magical for their children. Hope you are looking forward to a great time.
Remember – if you haven't – you've got time to sign up for my giveaways and if
you want to throw in a Christmas story or tradition, that would be great. One
entry per person over eighteen and deadline for entries is midnight EST
December 23
Thanks for reading.