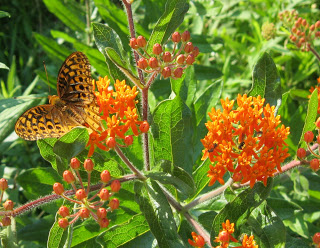 A tree is known by its fruit; a man by his deeds. A
good deed is never lost; he who sows courtesy reaps friendship, and he
who plants kindness gathers love.
~Saint Basil
Those of you who read my blog last week know it wasn't a very good week for my mother and me and my sisters. If I had thought it was hard sitting with Mom at her house – and I often did – then it was three times as hard sitting with her in the hospital and now the nursing home after she suffered her broken hip. Her dementia makes everything more difficult since she can't remember that she can't walk or even that it is going to really hurt if she tries. Memory is a very good thing to have and a great sorrow to lose.
So it's been a hard week. The kind of week many of you understand because you've experienced like weeks or weeks even worse. Perhaps because I've missed sleep and been tired, I've been tiptoeing around the rim of the canyon of discouragement. So much so I've often felt near tears when someone says or does something kind to me or Mom.
Moments of kindness mean so much and are often so easy. A true sympathetic "I understand" look. An attentive ear that really listens. An ER doctor, rushed out of his mind, but taking time to be gentle. A young nursing home aide giving my mom a kiss and telling her she loves her. A hug from someone who truly cares. The nursing home dietician who brought me a sandwich and juice after the all-nighter at the ER. My reading friends sending me encouraging messages and praying for Mom. Others sharing their stories of hard times they've been through to help me know there's a lot of company on the dementia road.
Even a butterfly on a flower can be a kindness moment. Such blessings bring a little brightness to the day. Blue skies with cotton clouds. The sight of a spotted fawn. A testimony of belief at church. So many reasons to be cheered and encouraged and to feel loved. So many moments of kindness to remember and try to pass on as I continue down my road.
"Ask yourself: Have you been kind today? Make kindness your daily modus operandi and change your world." ~Annie Lenox
Thanks for reading and for your kindness. Oh, and before I go, here are my winners of my May giveaway. I'm a little late with drawing the winners, but last week was so crazy I couldn't keep up with everything I planned to do. Here are the winners and the books they picked: Donna V. of KY (Words Spoken True); Lyndia T. of OR (Angel Sister); Armeda F. of GA (Angel Sister); Selina W. of PA (The Outsider); and Nancy C. of MN (Orchard of Hope). Thanks to all of you who took part in my giveaway fun. I had a lot of entries and enjoyed hearing from you all. If you didn't win this time, maybe next time. I'll be doing that Celebration of The Gifted very soon if things settle down a bit with Mom.